Table Talk
Table Talk: October 4–10
Plus international eats coming to Farmer's Park, our review of Branson's Captain's Quarters, fried deviled eggs, tasty road trips, Ozark ghost stories and more.
by Katie Pollock Estes
Oct 04 2022 at 8 a.m.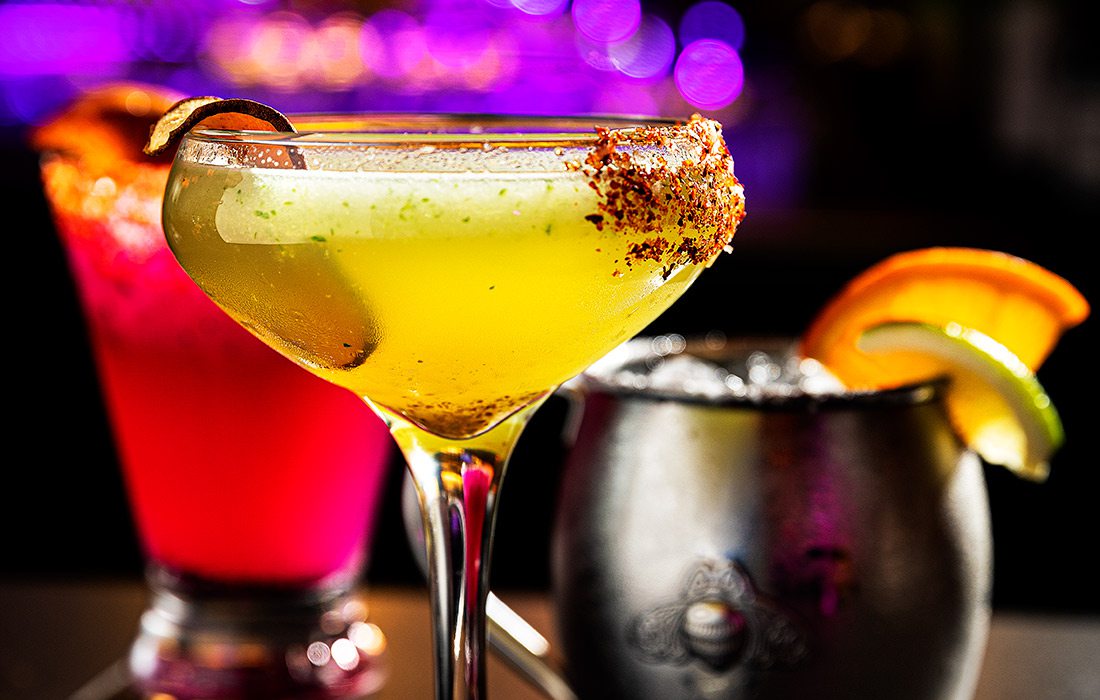 New Restaurant Alert!
Last Friday, I visited Catrina's Modern Mexican for a late dinner, and at the end of the meal our server brought us two treats: a plate of petite and devastatingly delicious passionfruit tarts, and a tasty update on an upcoming new restaurant from Catrina's owner Alejandro Hernandez. So we gave Hernandez a call to learn more about his plans. And they sound incredible. Named Traza and located in Farmers Park in the top-floor space formerly occupied by Reverie, this new spot will serve contemporary international food crafted by Chef Eddy Saavedra. Saavedra previously served as a head chef in Tulum, Mexico, and his style of cooking features an abundance of vibrant colors and fresh ingredients, including lots of fruit. Traza's offerings will focus on contemporary international cuisine because Hernandez says he wanted to do something more contemporary and with more flexibility than Catrina's. In other words, you'll find more than just modern Mexican at Traza. Trial runs of the menu have included salmon, escargot, beef or seafood tartare and ribeye steaks. Will those passionfruit tarts be on the menu? God, I hope so. The opening date for Traza is set for December, and they'll have a website and a phone number up and running around mid-November for anyone wanting to jump in and make holiday dining reservations. (We'll keep you posted on that!)
A Tasty Road Trip
If you've been looking for an excuse to visit Bentonville, Arkansas or are just in the mood for an art- and food-filled excursion, boy howdy have we got the blog for you! Freelance writer Juliana Goodwin wrote about the limited-time opportunity to see one of only 11 copies of the United States Constitution on display at Crystal Bridges Museum of American Art. The exhibit "We The People: The Radical Notion of Democracy" is at the museum through January 2. And since fall is such a gorgeous time to be in Bentonville—and since Bentonville is a great place to get amazing food—she put together a guide to a fall food road trip to the Arkansas town that includes tips for seeing this historic exhibit.
Caffeine Everywhere All at Once
The Ozarks Coffee Trail is back again, and new passes launch this week on October 7. This event celebrates all the stellar coffee shops in our area and offers participants a bit of incentive to try and visit them all. First, you sign up at the Ozarks Coffee Trail website, then you check in at participating coffee shops by purchasing things like coffee and tea drinks. When you get to 10 coffee shop check-ins, you get a prize! Last year's prize was a souvenir mug, but check the site on or after October 7 for updates on this year's event details, prize and participating coffee shops.
Get Those Tickets Right Now!
October is a big month for foodie events in Springfield. For some you can pop in day-of, but for others, you'll want to snag your tickets asap to make sure you get a seat. Get your calendar ready, because here's what's coming up.
October 5: Ozarks Ghost Stories & S'mores
Okay, how stinkin' cute is this? At this kid-friendly event, you get to make s'mores and sip cocoa around a bonfire at The Workshop while you listen to some not-too-scary and totally kid-appropriate ghost stories told by Ozarks resident Todd Wilkinson. Some of the stories even have a 417-land connection. What a way to start spooky season! Register online.
October 8: Oktoberfest on the Square
Head to Ozark's downtown Square for a fun event put on by the Historic River District. You can hear live music from 2–10 p.m., sip beers from 11 local breweries, taste the wares from local food trucks, shop the vendor booths, take part in a corn hole tournament, let the kids run off some energy in the Kid Zone and more. If you're a runner, there's also the Oktoberfest 5K that afternoon at 1 p.m. and a Beer Run at 5:30 p.m. No registration is needed, but check here for more event details.
October 6–8: Masters of Bourbon
The Masters of Bourbon series is returning to Big Cedar Lodge. The event runs for three days, with the Angel's Envy Dinner on October 6, and tasting seminars and the Masters Dinner on October 7.
On October 8 at noon, you can participate in clay shooting for all skill levels, with all gear supplied. At 3 p.m. is the Science of Distilling event where you'll learn from Ben Holladay Bourbon's master distiller Kyle Merklein about bourbon's flavor compounds, history and composition. There's exclusive sampling too of course. Then there's the Signature Event that evening from 5:30–9:30 p.m. There you can hear live music, taste signature cocktails, try hand-crafted cigars and enjoy a stellar dining experience. Bonus for animal-lovers: The famous Budweiser Clydesdales will be there too!
Tickets for each event are sold separately, and you can register online.
October 12: Progress Turns Four
This event isn't until next week, but you might want to get your tickets now because two of the seatings are already sold out. It's Progress's fourth birthday party, and it features a four-course meal plus amuse bouche and bread service for $125. The menu looks incredible, with things like short ribs in a smoked bone marrow bordelaise and for dessert a chocolate tart with orange and rosemary. Yum! Get tickets here.

October 22: Wine & Food Celebration

This one's also happening later this month, but you might want to snag those tickets soon. This annual event presented by Ozarks Public Television and Brown Derby International Wine Center lets guests sample wines from around the world and flavors from local restaurants. If wine's not your thing, there are cocktails and craft beers on hand too. This is a fundraiser too, so the proceeds go to children's broadcasting in the Ozarks.