Table Talk
Table Talk: January 3–9
This week: Food & Wine highlights Char Steakhouse & Oyster Bar, new eats for the new year and some tasty news bites in Table Talk.
by Katie Pollock Estes
Jan 03 2023 at 8 a.m.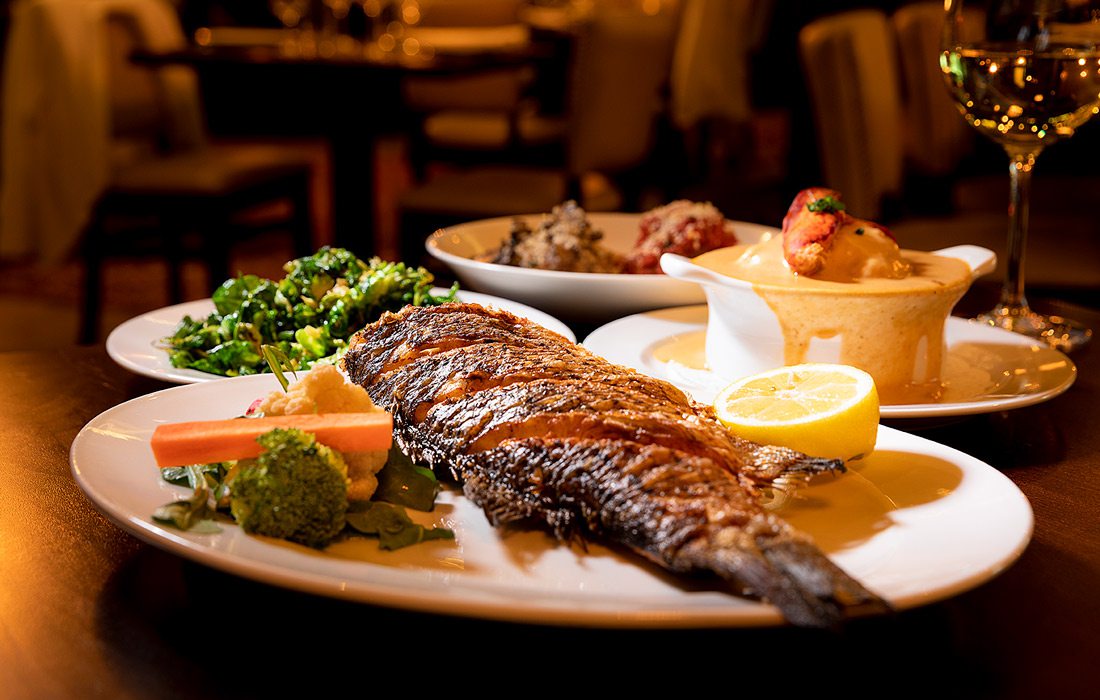 Award-Winning Romance
Did you know that Food & Wine magazine has compiled a list of the "Most Romantic Restaurant in Every State"? They have, and it was a Springfield restaurant that made the list to represent Missouri. Char Steakhouse & Oyster Bar was featured for its "city-chic" atmosphere and "two floors of stylish decor and conversation-starting artwork." Nice work, Char! The list is impressive, and Char is on it alongside some truly gorgeous places from around the country—like the oceanside Merriman's Restaurant in Hawaii that's poised on the tip of an island for the most incredible views, and the super-fancy The French Room in Texas that has "soaring arched ceilings with gilded Venetian plaster and crystal chandeliers." Whoa, Char is in good company! If you feel inspired to plan a date night there now that you know they rank on this auspicious list, be sure to start with some items from the raw bar before you order one of the dry-aged steaks. Romance + great food = an awesome night out.
New Year, Fresh Eats
Do your New Year's resolutions involve developing some healthy eating habits? Here's a roundup of recipes and stories featuring healthful food, veggie-forward menus and more.
• If you're hoping to decrease your meat consumption, read our story about Bosky's Vegan Grill in downtown Springfield.
• If you want to buy locally grown and produced veggies and meats, get to know the vendors at our local farmers markets.
• Speaking of local farms, Urban Roots Farm still has some CSA shares available for their winter program, which runs through April.
• When it's time to dine out, consider some of 417-land's best restaurants for veggie-forward dishes that will make you feel like a million bucks.
ICYMI: Itty Bitty News Bites
• Georgia Mac's, a bar and grill located on East Republic Road in the Steeplechase Center, is getting ready to grow. They're expanding into the storefront next door, which is the space formerly occupied by the recently closed China Star.
• Casa Bella Mexican Cuisine is opening a second location at 300 Battlefield Road, where the south Jose Loco's location used to be. It's the second location for Casa Bella, whose other (and first) location opened about a year ago at 4610 S. Campbell Ave. (And in case you're wondering what happened to Jose Loco's, they combined their two locations into one, which is now housed at 935 N. Glenstone Ave. in the space formerly occupied by Doe's Eat Place.)
• You probably heard that toward the end of last year, Chick-fil-A announced the addition of a food truck to serve areas in Southwest Missouri and Northwest Arkansas. Well, get ready because service starts this month and includes once-a-week visits to nearby spots like Republic, Nixa, Ozark and Harrison, Arkansas. They'll be in Harrison on Mondays starting January 16 at Walmart, in Republic on Tuesdays starting January 17 at Pinegar Chevrolet, in Nixa on Wednesdays starting January 18 at Price Cutter, in Ozark on Thursdays starting January 19 in the Walmart parking lot.