Table Talk
Table Talk: June 9–16
The return of an old friend, a brunch revival, a new Cajun-and-barbecue combo and more in this week's Table Talk.
By Katie Pollock Estes
Jun 09 2020 at 8 a.m.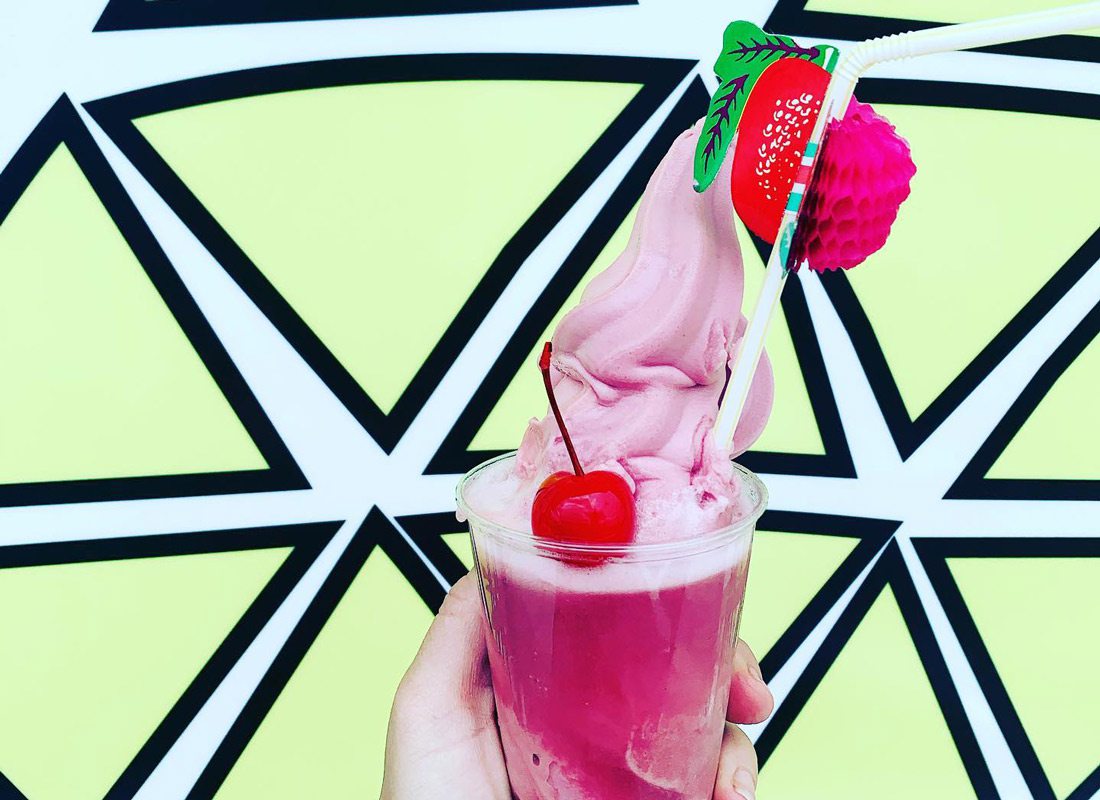 Some Tasty Little Ice Cream Bites
• Joplin's Pineapple Bliss, which started its life as a bright little sweets truck, has opened a new storefront this year. And dang, that storefront is cute. The modern building features fun photo-backdrop-worthy pineapple art, a drive-through and covered outdoor seating. Pineapple Bliss serves soft service in traditional, creative and often tropical flavors, like pineapple (of course), keto-friendly Colombian coffee, bright ube purple yam, and more—made into a float, sprinkled with toppings or served in a cup or cone. The one I'm dying to try, like yesterday: a float made with mango softserve, watermelon juice, and spicy tajin seasoning.

• With the opening of Culture Counter comes the opening of Culture Counter's walk-up window—and that means you can stroll up, get a scoop of homemade ice cream, and enjoy it outside in the sunshine. Ask for a scoop of their vanilla custard made with local ingredients from Ozark Mountain Creamery and Hickory Hills Farm.
• Maple Lane in Ash Grove is now serving ice cream from Jefferson City's famous Central Dairy. The Jeff City ice cream shop is known for delicious flavors and old-fashioned treats like massive banana splits. We're excited to see their ice cream make its way to 417-land. And even better, you can get it in a handmade waffle cone at Maple Lane.
Hello, Order, My Old Friend
Something has been missing from the Walnut Street vibe the past few months, but it's coming back—The Order at Hotel Vandivort opens back up with limited seating per COVID-19 guidelines on June 15, and we're ready for it! The menu will be pared down for simplicity, and the spot is offering dinner service only. We've been missing those beautiful entrees and well-crafted cocktails, and especially the comfy-cool vibe of the restaurant when we meet our friends there to kick off a night out. Welcome back to the scene, Hotel V!
Another Brunch Comeback
Last week we told you that Springfield Brewing Company had brought back brunch. Well this week, another longstanding Springfield eatery did the same. Brunch returned to Big Whiskey's American Grill & Bar, and they kicked off their first brunch weekend last week with free donuts. Oh my! You may have missed the free fried dough, but you can catch the brunch menu again this weekend for some boozy takes on breakfast faves. The French toast is soaked in a rum-spiked batter, the chicken and waffles feature Jack Daniels maple syrup, and the bloody marys can be bottomless if you dare.
Cajun and 'Cue Coming Soon
Yesterday, the long-coming Bourbon & Beale restaurant (which is going in where Newk's used to be at Glenstone and Sunset) posted its menu that features a little bit of New Orleans Cajun influence and a little bit of Memphis barbecue inspiration. Alongside burgers and po' boys you can find Memphis style ribs and a selection of oyster starters. We love barbecue any day, but we're most excited to try some of the Cajun options, like the boudin balls, the beignets, or the shrimp and grits with a Cajun cream sauce. Right now, the Bourbon & Beale staff is in training, and the restaurant is set up open soon. Stay tuned for updates.