Table Talk
Table Talk: October 20–27
National Dessert Month gives us an excuse to indulge, Mother's wins a big award, and matcha is trending on coffee shop menus.
by Katie Pollock Estes
Oct 20 2020 at 8 a.m.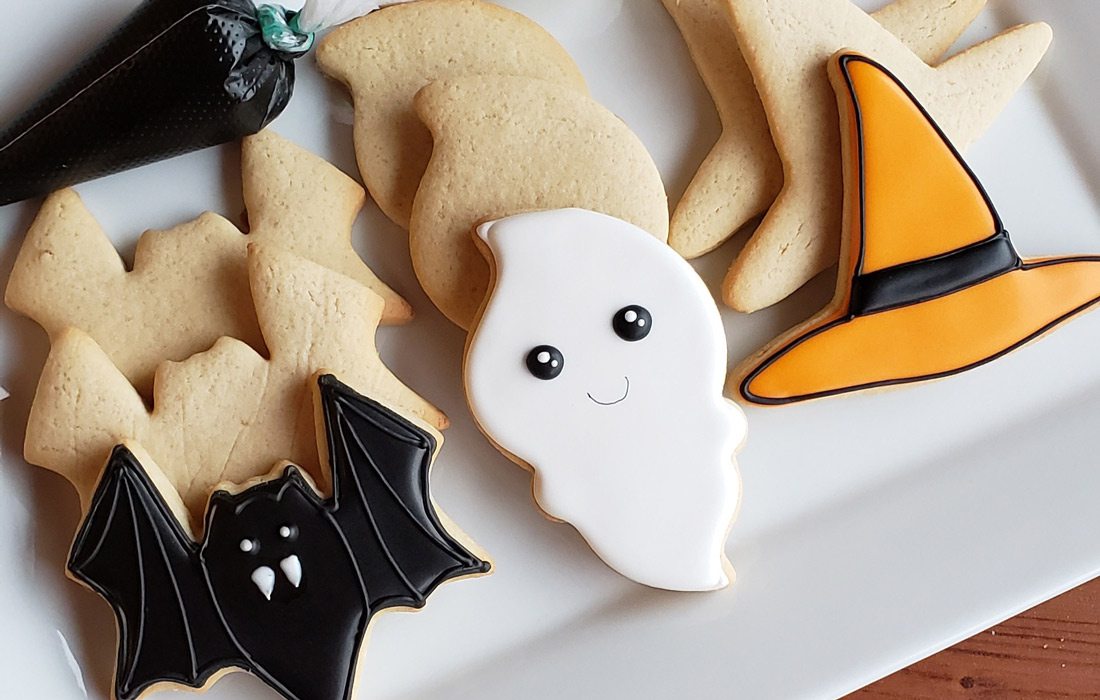 Celebrate National Dessert Month
October is National Dessert Month, and now that I know that, my sweet tooth is little out of control. I don't even know where to start when it comes to talking about the wealth of sweet treats available in 417-land!
If you like to get your hands dirty and DIY your own sweets, The Rolling Pin has a sweet Halloween cookie decorating kit that's available for $15 this month. You get a box of cookies shaped like bats, ghosts and witch's hats, along with plastic bags of royal icing so you can decorate your own desserts. It's a great activity for the kiddos, too.
Another kid-pleaser that certain adults (ahem… me) are obsessed with too is the caramel apple lineup at Bon Bon's Candy House. This seasonal treat is available now for pickup in five killer flavors: plain caramel, sea salt caramel, Dutch apple, pecan caramel (my fave) and deluxe caramel.
Restaurant menus are rolling out seasonal desserts this month. Progress is upping the sweets game too and has released the third iteration of its popular Milk and Honey dessert. This one features that luscious milk jam, buttermilk panna cotta, a crumble of croissant and honey, a crunchy piece of honey glass candy and hints of wintry orange.
If super-easy homemade sweets are you thing, we recommend pulling up this oldie-but-goodie recipe for Mrs. Kreutz's Rocky Road Bars from Elle Feldman. They are serious crowd-pleasers that come together in a flash.
It's a Major Award for Mother's
Next time you visit the Mother's Brewing Company, toss them a "Congratulations!" and an air high-five. This past weekend, the brewery won a bronze medal from the Brewers Association's Great American Beer Festival! Von Schrag, their German chocolate stout, took home the award in the chocolate beer category, and we're so excited for them. Nice work, Mother's! You can read about all the other winners here. There are a few others from Missouri (like O'Fallon Brewery in Maryland Heights and Boulevard Brewing Co. and Kansas City Bier Co. in Kansas City), but Mother's is the only one repping 417-land this year.
Matcha For the Win
My current beverage obsession is a silky, earthy matcha latte. I just can't get enough. And I must not be alone in that opinion because Architect Coffee Co. has started carrying matcha after an influx of customer requests. They are serving this beautiful green concoction both iced and hot, and as a blended drink.
Other local coffee spots have had this invigorating drink on the menu for a while now too. For something more indulgent, you can get a creamy SocieTea Matcha Latte from SocieTea that comes topped with salted cream and matcha pudding. At MaMa Jean's Natural Market, the Magic Matcha ice latte has both almond and vanilla syrups, for a warmly sweet touch. The matcha lattes at Springtown Coffee Co. also offer the option of adding a flavor. I recommend adding lavender; it's delightful. Are you in the matcha latte fan club too? If so, tell me where you like to go to get that tasty green fix.
Let's Get Comfy
Have you seen the weather forecast for this week? It's the Missouri-est forecast I've seen in a while. Tomorrow and Thursday will be practically steamy with highs around 80. Then we slide down into a rainy, chilly weekend and a (dare I say it?) downright cold Monday. It might be time to start stocking your pantry for the warm and comforting wintry dinners that get you through chilly nights. Here are some of our favorites.