Reviews
Team Taco Open in Springfield's Rountree Neighborhood
Team Taco Opened August 6 in Springfield's Rountree neighborhood, serving tacos, nachos and drinks from its restoration-red building.
By Claire Porter
Aug 07 2019 at 10:54 a.m.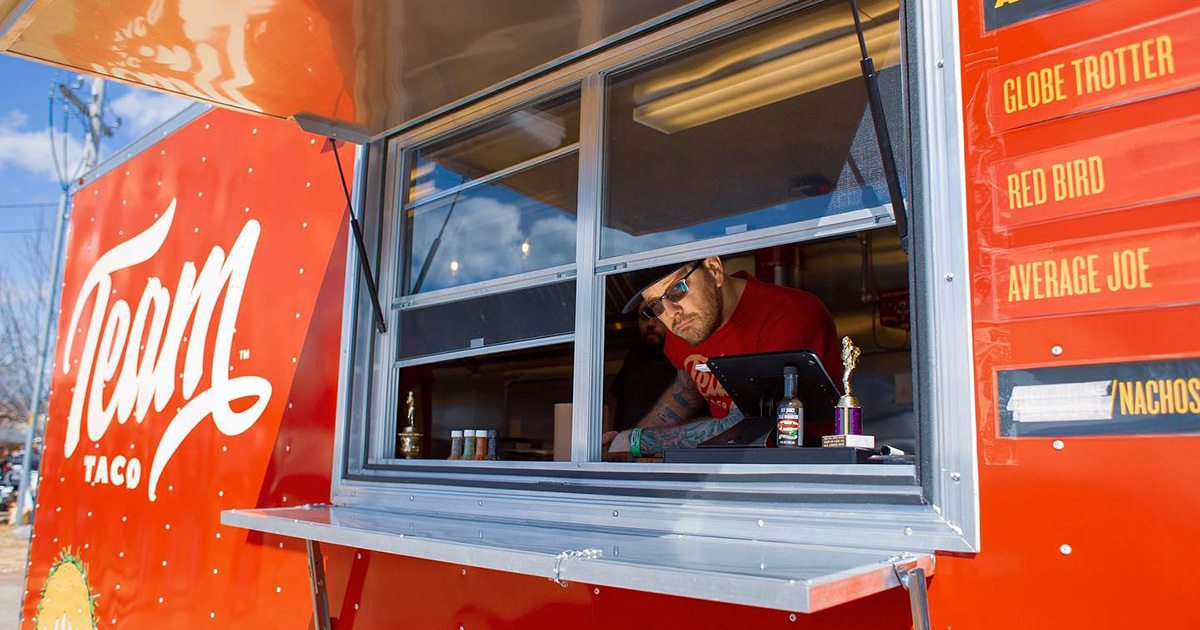 It's taco time! The wait is finally over for Rountree's long-anticipated Team Taco. The eatery opened on Tuesday, August 6 in the former Elle's Patisserie spot at 1454 E. Cherry St. after a year of development. 
The "team" part of Team Taco consists of four owners, former Social on Patton stalwarts Brent Sonnemaker, Cary Harris, Daniel Stern and Doug Riddle. "It's been a long process, but we're so grateful for all the support the neighborhood has provided," Sonnemaker says. 
While the brick and mortar was under renovation, Sonnemaker, Harris, Stern and Riddle (a.k.a. the Skeleton Crew) operated Team Taco out of a food truck, making appearances and slinging shells at local breweries and events while the building took shape. 
Those familiar with the formerly pale purple sweets shop will be seeing red. The space has been fully remodeled and doused in Team Taco's signature hue. The counter-service shop has a bar and limited seating indoors, but orders can easily be made to-go, and ample seating is available on the outdoor patio—beside a bubbling fountain, no less. 
Sharon Taylor led the taco shop's redesign, and although the itty bitty footprint is the same, the space was rebuilt almost from the ground up. Taylor notes that because the building is so small, she and the Team Taco team had to make a big impact, focusing on strong colors and engaging patterns from top to bottom. "With the ceiling, we used that as a fifth wall," Taylor says of the painted star pattern inside. She also cites the counter seating as a creative seating solution to the inevitable crowds. "Because it's such a quaint, cool experience, we knew it would be a hit," she says. The exterior is coated entirely in restoration red and was inspired by Wes Anderson's films, and pops of the color extend to the patio, too. There, Taylor says, plans for the second phase of construction include a portico and an ADA-compliant bathroom.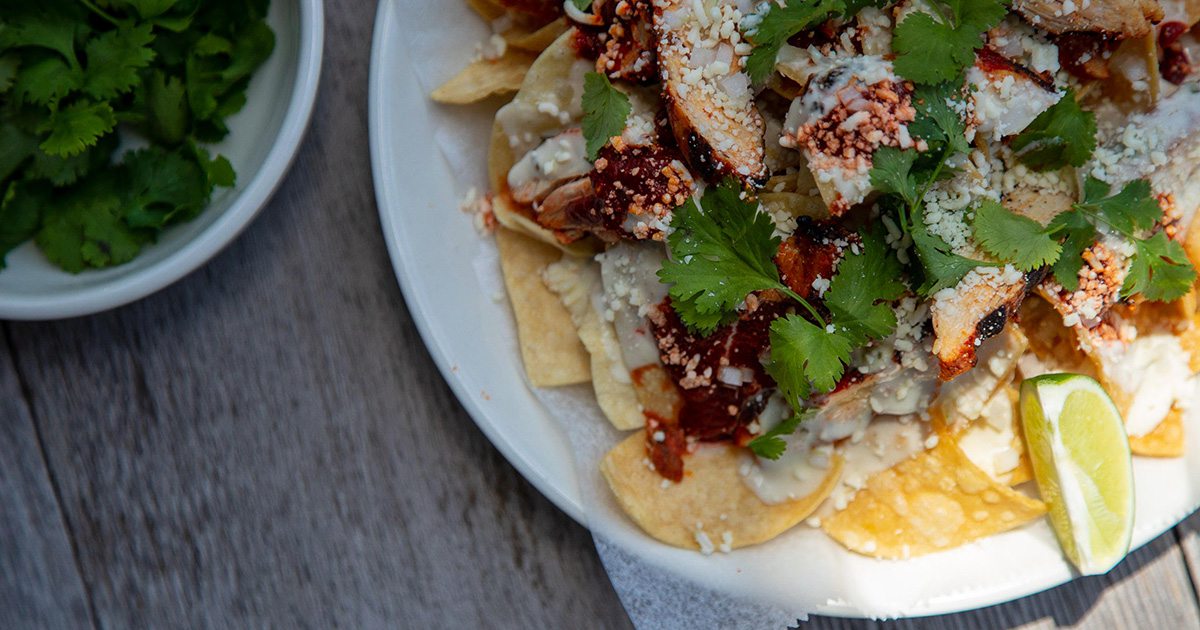 There you can taste your way through Team Taco's menu. Options include ingredient-driven tacos like the Globetrotter featuring pork belly, nacho plates, rice bowls, guacamole and queso, with vegetarian options available. Even if you do eat one of everything, you'll want to keep coming back, as the team plans to release a rotating weekly taco, too. 
As you munch and crunch, don't neglect your thirst. The taco shop also serves a limited agave-focused spirit and cocktail menu with drinks like the Oaxacan Old Fashioned, Mezcal Mule and margaritas, plus a limited beer, wine and cider menu in addition to non-alcoholic drinks. 
Open Tue.–Thu., 11 a.m.–9 p.m.; Fri.–Sat., 11 a.m.–11 p.m.; Sun. 11 a.m.–9 p.m.