Life
Team Taco Tickles Tastebuds with Pop-Up Event
The brains behind Social on Patton have been busy crafting a highly anticipated taco concept for Springfield's Rountree neighborhood. Stop by Tie & Timber on June 30 for a pop-up taste test.
By Evan Greenberg
Jun 25 2018 at 4:50 p.m.

Doug Riddle and Daniel Stern are the best kind of restless. A few months after completely revamping what was once CB Social into Social on Patton, with a new direction and menu, they are back with a new concept: Team Taco.
"The tacos that we're going to be pursuing are organic to Daniel and myself's experience making food together at our restaurant Social," Riddle says. "We're not aiming at any sort of 'authenticity' other than authenticity to ourself."
The first glimpse into what they've been cooking up, other than for those who've attended Social's R&D nights, will be revealed at Tie & Timber Beer Co. on Saturday, June 30 along with live music from Arkansauce.
Riddle isn't exactly sure what the makeup of the tacos will be—part of this is sleight of hand, the other his and Stern's willingness to improvise.
"We may get an idea at the last moment that we really want to roll with that's a strong contender, so we're just gonna make good stuff and focus on getting some good tacos nailed down," Riddle says.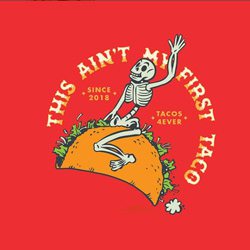 Consider the pop-up a movie trailer of sorts for what will eventually be a brick-and-mortar at what once was Elle's Patisserie. Work will need to be done on the property—as Riddle notes, there's another taco restaurant that's cornered the mark on a purple building. 
The goal overall, Riddle says, is both to create something highly curated and fun. Based on concept art by Fried Design Company, that vision is well on its way to coming to fruition—one taco-riding skeleton at a time.

Riddle isn't exactly sure when it'll open, and didn't want to name a date and be held to it. Regardless, it's an exciting development from a team brimming with energy and a passion to bring interesting concepts to 417-land.
"We're not trying to create one menu that lasts for 10 years," Riddle says. "We're trying to sort of satisfy our creative drive, as well as putting out good creative food in front of people and seeing the reaction to it."

Editor's note: This story originally said the pop-up event was on Friday, June 29. The event, in fact, is on Saturday, June 30. We regret the error.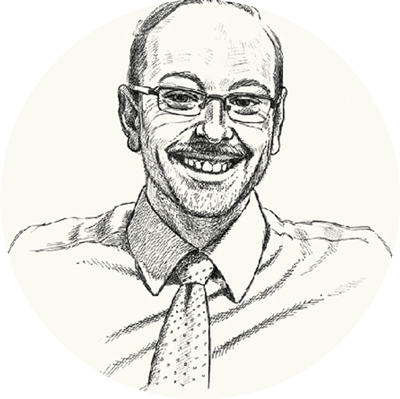 Q&A with Beverage Impresario, Doug Riddle
We chatted with Riddle back in 2017 for our Cheers! cover story. 
417: How did you learn to make drinks?
D.R.: I bought a book called Imbibe! by David Wondrich and started making as many of those drinks as I could. Then, I started guest-bartending with friends. 

417: What is your favorite ingredient to use year-round, and how do you most like using it?
D.R.: Hands down, Rittenhouse Rye whiskey. It's so versatile! I'll drink it with an ice cube, shake it in a punch, stir it in an Old Fashioned, drink it out of an old shoe—whatever!

417: What is your signature drink or a drink you like to make?
D.R.: If I had to pick one, I would say that most people who know me ask me to make them a Sazerac.