Arts & Culture
Unbound By Genre
Charlie Rosenbury plays Wednesday Noon in Founders Park, a free performance series downtown.
By Brett Johnston
May 15 2017 at 2:51 p.m.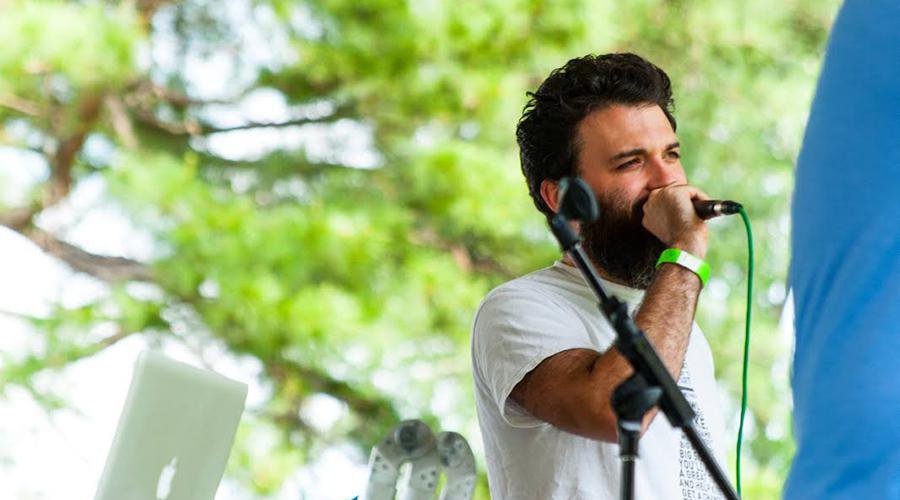 As a self-described evangelist for the virtual reality experience, Charlie Rosenbury wants everybody to see the limitless possibilities of VR. As a musician, Rosenbury is unbound by genre. "I try to keep it diverse in terms of genres and audiences pleasers," he says. "I'll hit my 1990s R&B, but also have some Disney songs in there—my little girls will be there." Rosenbury, founder of Self Interactive, a VR studio in the eFactory, performs this Wednesday at noon in Founders Park. 
Included in the variety of songs he plays are a number of local covers, ranging from Someone Still Loves You Boris Yeltsin, to songs by bands that don't play anymore like Bringers of the Dawn. He's played with many groups, though spent the longest duration as rapper in The Spacetones with his brother George (and various digital instruments). Charlie nor George wielded guitars in that group, but Charlie says he first picked one up when George began taking lessons. "He got a guitar for his birthday," Charlie says. "It didn't stick with him."
George is now a Kansas City-based DJ. Though separated in location, Charlie isn't concerned about rust when The Spacetones reunite May 27 in Harrison, Arkansas at Deezofest. "It's our first gig in two years," Charlie says. "We've done it long enough, it's almost effortless as long as we have our stuff together. It's about not forgetting the details."