We Are #417Strong
Wonders of Wildlife Begins Its Reopening Process
Johnny Morris' Wonders of Wildlife National Museum and Aquarium starts its reopening process after a nine week closure.
by Jamie Thomas
May 20 2020 at 1 p.m.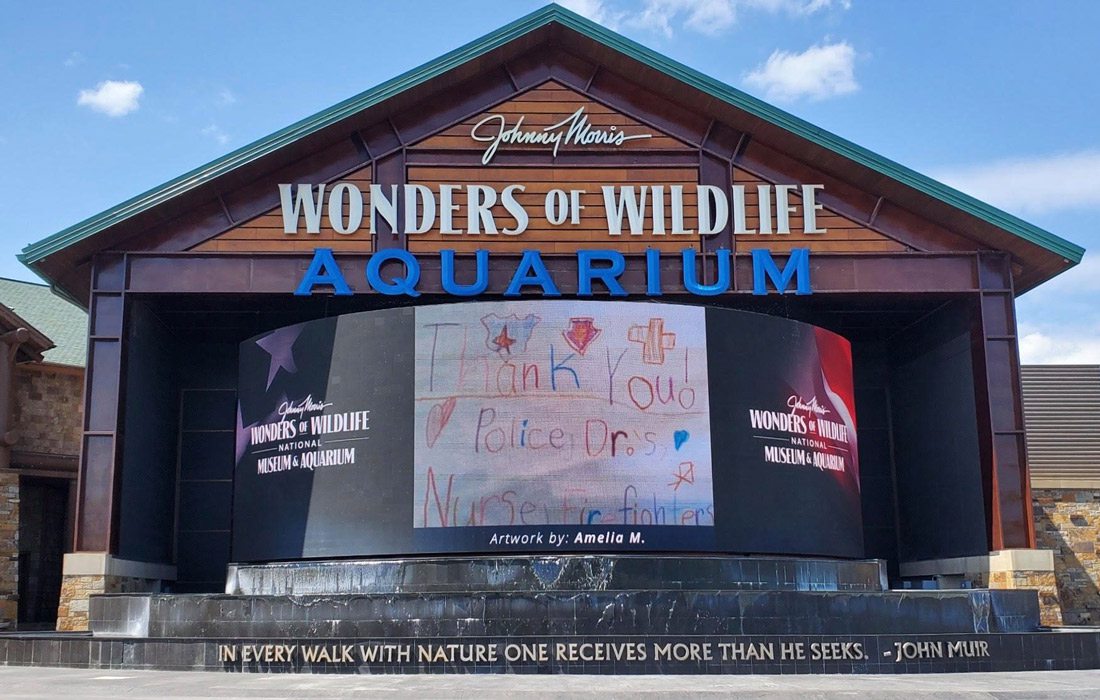 Johnny Morris' Wonders of Wildlife Museum and Aquarium announced its plans for reopening on Saturday, May 23 after, like many 417-land businesses, having to temporarily close.
"We're excited to welcome visitors back to Wonders of Wildlife to share the wonder of the natural world and bring some much-needed happiness to our community and our nation," says Bryan Nadeau, vice president of Conservation Attractions at the Johnny Morris Conservation Foundation, in a press release. "We're grateful to our passionate animal care team for continuing to provide excellent care for our 35,000 live animals throughout the closure." The closure, which lasted nine weeks, was the first for the Wonders of Wildlife since September of 2017.
New health guidelines announced by Wonders of Wildlife, based on local, state and national guidelines, include the following specific steps listed below.

Social distancing
• Limiting guest attendance at any one time through timed-entry ticketing
• Requiring six feet of distance between tables and limiting parties to 10 or fewer
• Adding clear "sneeze guard" shields at all guest service locations
Housekeeping and sanitization
• Installing additional hand sanitizing stations throughout the attraction for guests and team members
• Sanitizing all common areas and hard surfaces with deep-cleaning disinfectants nightly and throughout the day
• Providing all team members with personal protective equipment, including voluntary face coverings and responsibly practicing strong personal hygiene
Additional Modifications
• Expanding operating hours to 9 a.m.—7 p.m. daily to allow for social distancing
• Modifying interactive experiences and exhibits such as theaters, the Stingray Touch Pool, Sketch Aquarium and Penguin Encounter to allow for proper social distancing; Shark Dive will open June 1st with extra sanitation precautions including equipment sterilization
• Temporarily closing confined spaces such as pop up bubbles and the swinging bridge
To keep things on track, the venue will be requiring all visitors to buy timed-entry tickets online. Visit the official Wonders of Wildlife website for full details and opening dates when they're announced.
Will you be taking a trip to Wonders of Wildlife now that it's open again? Remember to make sure you stick to all of the physical distancing and safety guidelines to keep yourself and 417-land healthy as things open back up again.