Dentists
Branson Dental Center
General Dentistry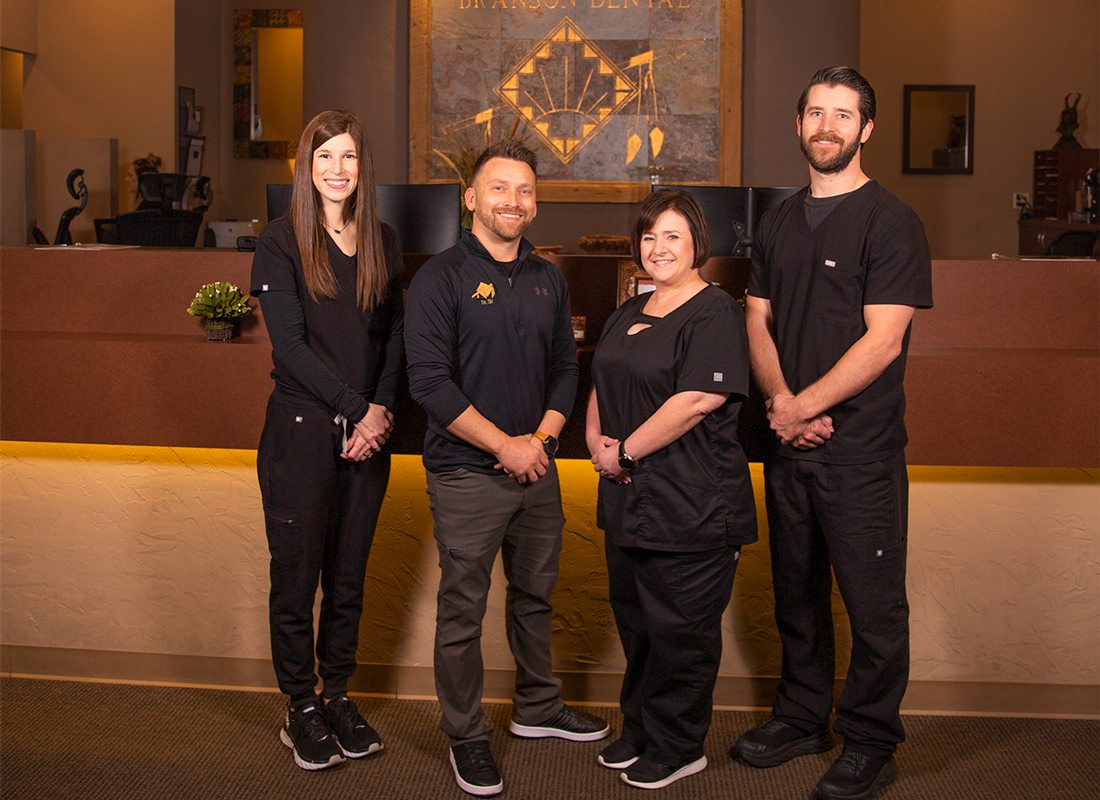 About the Branson Dental Center
---
See the difference at Branson Dental Center with 42 years of trusted experience!
Dr. Nicholas Polczynski, Dr. Jacob Ramsey, Dr. Arielle Ramsey and Dr. Suzanne Quigg are general dentists, but they each have areas of expertise that they thrive in. Having four highly skilled dentists under one roof, Branson Dental Center is able to handle most procedures within the practice including same day crowns, implants, Invisalign and dentures!
Put your mind at ease when you walk through the doors and are greeted by team members who treat you like a part of the family. The serene Ozark Mountain views from your room and cascading fountains at checkout create a spa-like experience that is a step above.
Branson Dental Center offers convenience, expertise and a calming atmosphere. They also offer modern equipment including 3D technology, digital impressions and laser therapy to ensure the happiest and healthiest smiles possible.
Whether you are looking to improve confidence in your smile or require complex surgical procedures completed with care, comprehensive treatment options are available for your entire family. Branson Dental Center is "more than a dentist."