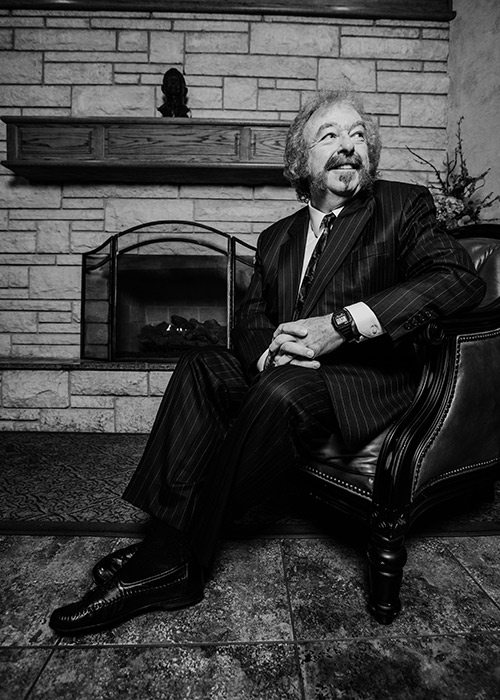 About Greenlawn Funeral Home
---
In 1876, Joseph Diemer settled in the area as one of Springfield's earliest pioneer families. Joseph had seven children, including Benjamin Jacob Diemer, who went on to found Greenlawn Funeral Home. Benjamin attended Springfield Public School, then helped operate the Diemer Brother's Dairy Farm. In 1903, he was elected Judge of Greene County. During Benjamin's tenure, he was largely responsible for the building of the historic Greene County Courthouse. In 1905, after seeing a need in the area, Benjamin marked off part of the Diemer farm and started Greenlawn Cemetery. Having a fondness for trees, he planted hundreds of maple trees. Today, they stand as a testament to the forethought of one man and are enjoyed by thousands of people who drive by to see them each fall.
After Greenlawn's incorporation in 1924, Benjamin and his son, Harry, managed the funeral home until Benjamin's death in 1942. Harry Diemer and wife, Una, were very involved in the community and opened a theater downtown. They had one son, Jack, who served in WWII and returned home to work alongside his father. Jack and Harry opened the vault shop and monument shop in the 1950s, then built Greenlawn Funeral Home North in 1966. Harry died just a short time before Greenlawn Funeral Home South was completed in 1976.
Jack and his son, Jake H. Diemer, worked together and built Greenlawn Funeral Home Branson in 1987. Jake purchased Pitts Chapel in 1996 after his father's death. Jake and his son, Jason J. Diemer, built Greenlawn Funeral Home East, completed in 2006. Jason also has a son, Boston Jacob Diemer, who now comprises the 6th generation of the family.
Today, Jake and Jason are involved in the day to day operations of Greenlawn, and continue the tradition of community involvement by participating in Ozarks Racing Association, Breast Cancer Foundation of the Ozarks, local YMCA, local sports youth teams, Alzheimer's Association, and American Cancer Society.
Stories Featuring Greenlawn Funeral Home