Doctors
Oncology Hematology Associates
Hematology, Oncology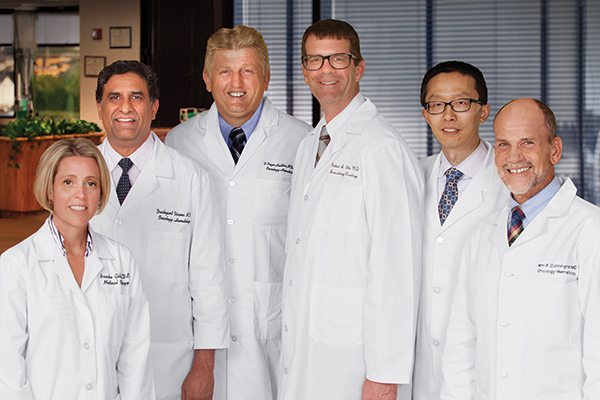 About Oncology Hematology Associates
---
Cancer doesn't wait and neither do new patients at Oncology Hematology Associates (OHA) in Springfield and Monett. OHA is comprised of six physicians that truly are Cancer Care Experts. They lead a highly trained team of medical care professionals including oncology certified nurse practitioners; oncology certified nurses; medical assistants; lab technicians; clinical trials research specialist, financial counselors and administrative staff—each an integral part of providing exceptional patient care. 
OHA believes in a strategic, individualized approach to cancer care and treatments. There is no single model of delivering team care. Every patient's care depends on factors like the type of cancer, customized treatment services needed, clinical trial possibilities and personal choice. 
Along with providing in-clinic chemotherapy infusions, OHA is an accredited physician dispensing pharmacy for oral chemotherapy and supportive medications. Clinical trials research is another key component of OHA's patient-focused practice. 
OHA is one of only 10 "Oncology Medical Homes" in the country. This nationally recognized, team-based care model puts patients at the center of their care. Earning this designation is a testament to OHA's commitment to leading the way in advancing cancer care for all patients… right here at home. OHA accepts most insurance. Appointments are available now.