Doctors
Oncology Hematology Associates
Hematology, Oncology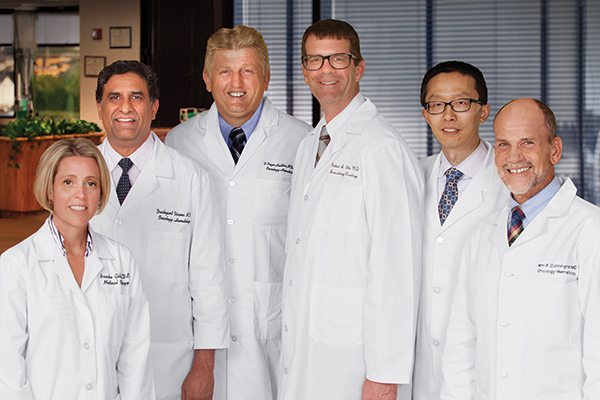 About Oncology Hematology Associates
---
The medical care team at Oncology Hematology Associates (OHA) has been providing Advanced Cancer Care to patients in the area since 1979. OHA is a strong, cohesive, independent, community oncology practice that is committed to exceptional patient care. They put patients at the center of their treatment plan while respecting their dignity and life choices. Patients have a constant support system throughout their journey and are informed about every aspect of their cancer care and treatment.  
Oncology Hematology Associates has dedicated their practice to advancing cancer care. As part of their commitment, OHA is providing a new opportunity for patients to participate in clinical trials research, close to home. Clinical trials research provides insight into changes in types of therapies for cancer and offers life-saving and sustaining answers for patients and physicians. OHA is excited about this new, innovative opportunity to give patients the option to participate in these trials without having to travel far from home. Clinical trials research is a key component in developing new treatment options for cancer patients. 
Cancer care is constantly changing. OHA stays on the leading edge of technology, providing the most advanced care and treatment options available. Clinical Trial Research is one more way OHA puts patients first.