Dishes
Order the Fish & Chips at London Calling Pasty Company
The next time you're at the Battlefield Mall, stop by London Calling in the food court and try the fish and chips.
By Katie Pollock Estes
Oct 2020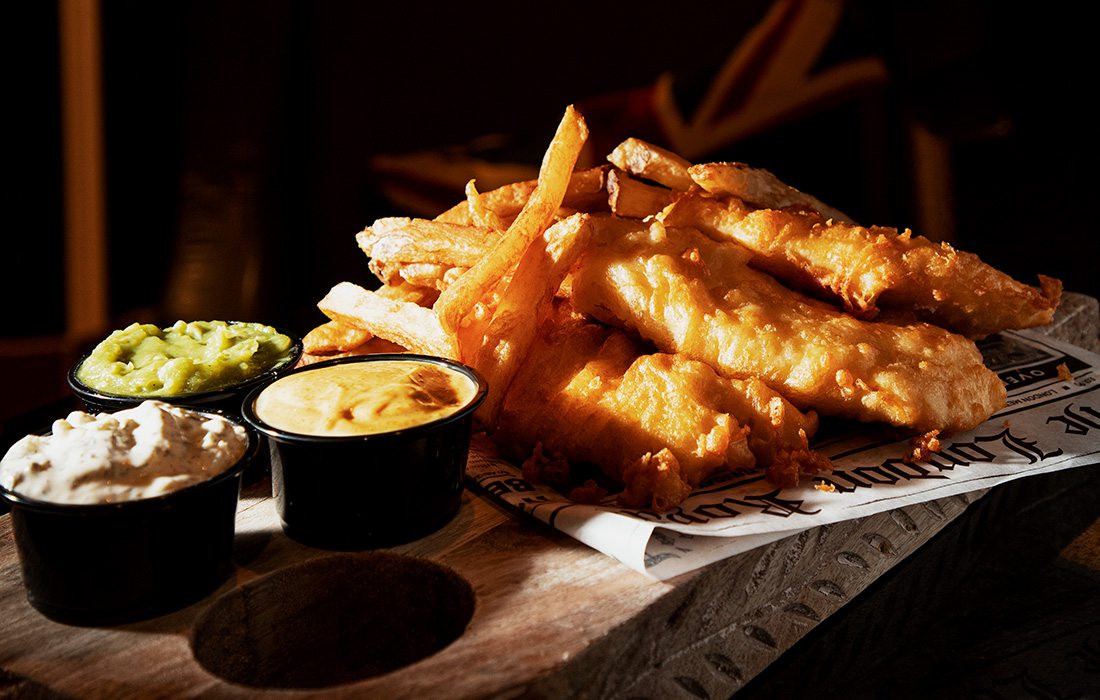 You know those meals that require a nap afterward? They're the ones you should never eat on your lunch break from work because you might end up wanting to snuggle up under your desk afterward for a snooze. Meals that take it out of you aren't always worth it. But the fish and chips at London Calling Pasty Company's Battlefield Mall location absolutely are. When you order, your brain will say, "Take it easy, okay?" But your taste buds will say, "I need all the fried things. Now, please." And my gosh are those fried fish fillets tasty. They're tender and crispy and served with thick-cut fries. (Oh excuse me, chips.) You can wash it down with a British beer and wrap it up with a slice of banoffee pie, and we promise you the shameless post-lunch switch to yoga pants will never feel so good.