Dishes
The Komodo Dragon and 6 More Good Things
These seven dishes or drinks have passed our taste buds this month and made us rave. They are ranked by level of yumminess.
By The Editors
Jan 2022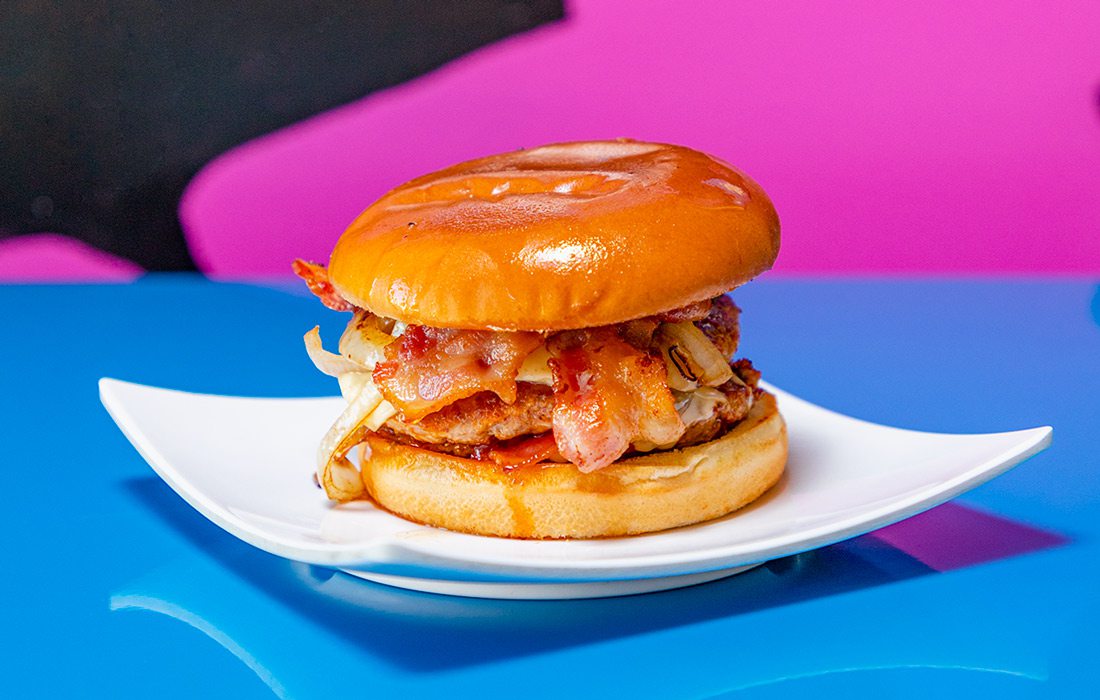 1. Komodo Dragon from Chameleon Cuisine (400 East Walnut St, Springfield) is a flavor-packed burger. The patty has some chili paste, topped with caramelized onions, blue cheese and pepper jack cheese, and it's served with crunchy house-made tortilla chips.
2. The Smoked Brisket Sandwich at Tall Tales Bar & Grill (291 Financial Dr, Hollister), is a must when in the area, made with sliced smoked brisket, sharp cheddar, pepper jack and provolone cheese, roasted jalapeños and sliced tomatoes on a sourdough.
3. Just so good and convenient, the peanut butter oatmeal at Kingdom Coffee (2896 S. Lone Pine Ave., Springfield) is an ideal power breakfast on the go. Pair it with your choice of house coffee or single origin pour over, and you'll have a great morning meal.
4. Sandwiches are so good at Cherry Picker Package x Fare (601 S. Pickwick Ave., Springfield) but there's one called To Brie or Not to Brie that's just the perfect balance between sweet and savory.
5. SnoNut Mini Donuts (2551 S Campbell, Springfield) has boxes of mini donuts that get loaded with your choice of toppings, and they just hit the spot every time.
6. Birria tacos are a must have from Brothers Taco truck (3114 W. Sunshine St., Springfield). These tacos are made with stewed pulled beef and cheese, then folded and griddled to be served with a cup of hot beef consomme for dipping.
7. Tabak Co. (311 Park Central West, Springfield) has a wonderful selection of cigars, and our choice would be a nice Nicaraguan cigar paired with a really good Reserva rum such as Kirk & Sweeney.