Life
5 Best Lemon Desserts in Springfield
Pucker up! We found some of the best lemon-centric sweets in Springfield, Missouri, and their tart citrus profiles just beg to be eaten.
BY Katie Pollock Estes
Aug 2019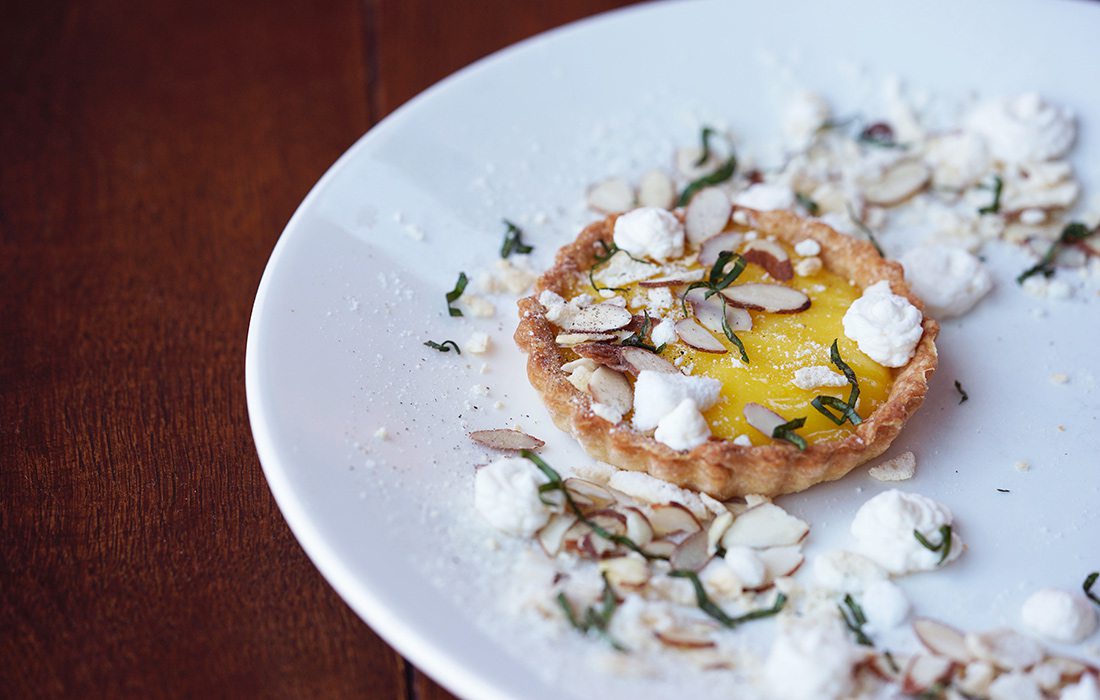 Lemon Tartlet
The Order, 305 E. Walnut St., Springfield, 417-851-5299
They say you eat with your eyes first, and with this lovely little tartlet we could not agree more. The teensy lemon tart is surrounded by sprinklings of bold toppings: meringue, fresh basil, heavenly rose whipped cream, sliced almonds and just a pinch of black pepper. It's almost too pretty to eat.
Eat it With: A Summer's Embers cocktail.
Lemon Meringue Tart
European Café, 207 Park Central E, Springfield, 417-986-4646
Precision decorating, toasty peaks and a glossy shine are the eye candy on this lemon meringue tart. The flavor, though—that's a delightfully tart pucker. The zesty lemon curd filling is smooth and almost fluffy. The little Italian meringue dollops tamper down the sweetness and look beautiful to boot.
Eat it With: A honey-lavender latte.
Lemon Ricotta Pancakes
First Watch, two Springfield locations
Fluffy ricotta pancakes at First Watch are topped with marinated strawberries and creamy lemon curd. It's definitely a dessert-in-the-morning kind of situation. We don't object.
Eat it With: A warm cup of Earl Gray tea.
Lemoncello Crepe
Aviary Café, two Springfield locations
This crepe filled with creamy mascarpone and topped with tart lemon curd is a dang delight. There's sour lemon, a sugary compote with deep blueberry flavor, and fluffy toasted marshmallow cream on top.
Eat it With: A French 75 cocktail.
Hibiscus Lemon Meringue Pie
Prairie Pie, order online
A pretty pink hibiscus-lemon chess pie can be ordered topped with a tall layer of torched meringue for a fluffier experience. It's a little tart, a little floral and a lot sweet—all packed inside a flaky butter crust.
Eat it With: Coffee, made fresh at home. This is a cuddle up on the porch kind of pie.


More of Springfield's Best Desserts