Dishes
Lunchtime Paneer Wrap from Taj Mahal
When switching up a regular order leads to you finding your new favorite dish of all time. Here's the lowdown on the paneer wrap from Taj Mahal Indian Restaurant that we're still thinking about.
By Katie Pollock Estes
Oct 2023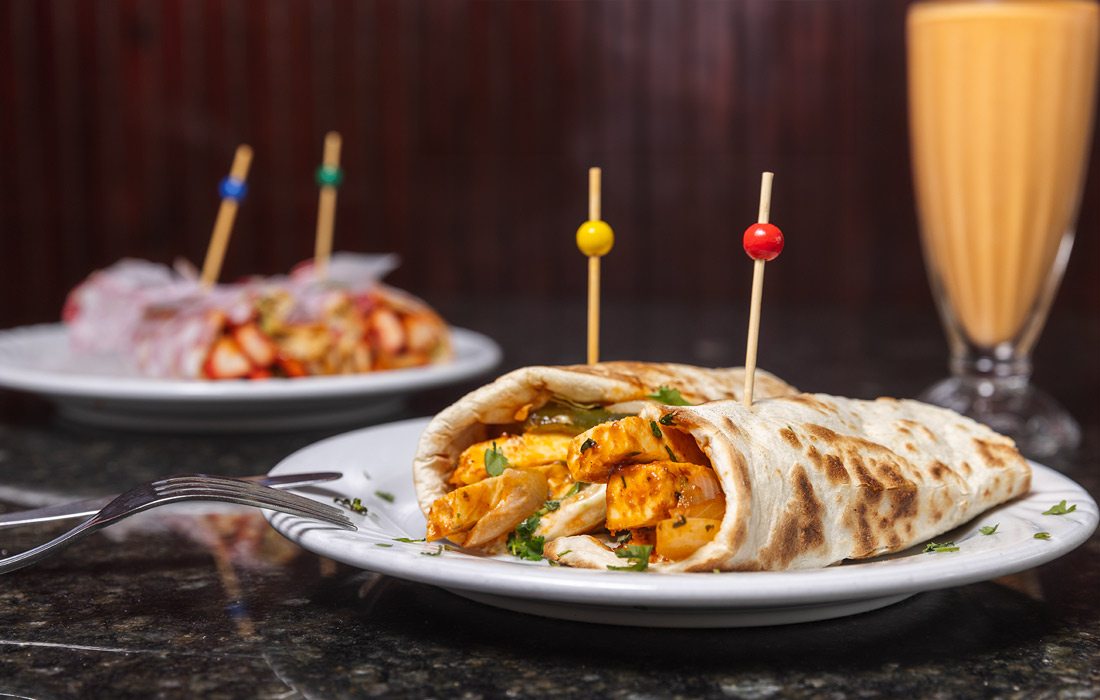 Have you ever eaten a new dish at a longtime favorite restaurant, and realized immediately that this would be your go-to order forever more? I had that experience a week ago when I veered off my usual path at Taj Mahal Indian Restaurant (1250 E. Republic Road, Springfield) and instead ordered the paneer wrap. And when I tell you that it broke my heart in the best way, I mean it. This dish was divine. Tender, toothsome strips of spicy paneer, grilled peppers and onion and fresh lettuce are zhuzhed up with tamarind and mint chutneys and stuffed into a hot, fresh piece of naan. (And Taj Mahal has the best naan—if you don't know, now you know.) My biggest tip: Eat this with someone who loves you unconditionally, because you're going to get messy. It's drippy and saucy, and the naan is overstuffed with all that spicy goodness. This is the kind of meal that feels like a treat (worth every single messy plop of sauce that finds its way onto your hands) but also feels nourishing, with its warm spices and crunchy vegetables. As for the portion, it was hearty and filling. It doesn't come with any sides, but you won't need them. It's perfect all by itself.