Dishes
Berry Lovers, Try Springfield Acai Bowl
Tropical flavors can be year-round treats with local açaí and smoothie bowls.
By Katie Pollock Estes
Oct 2022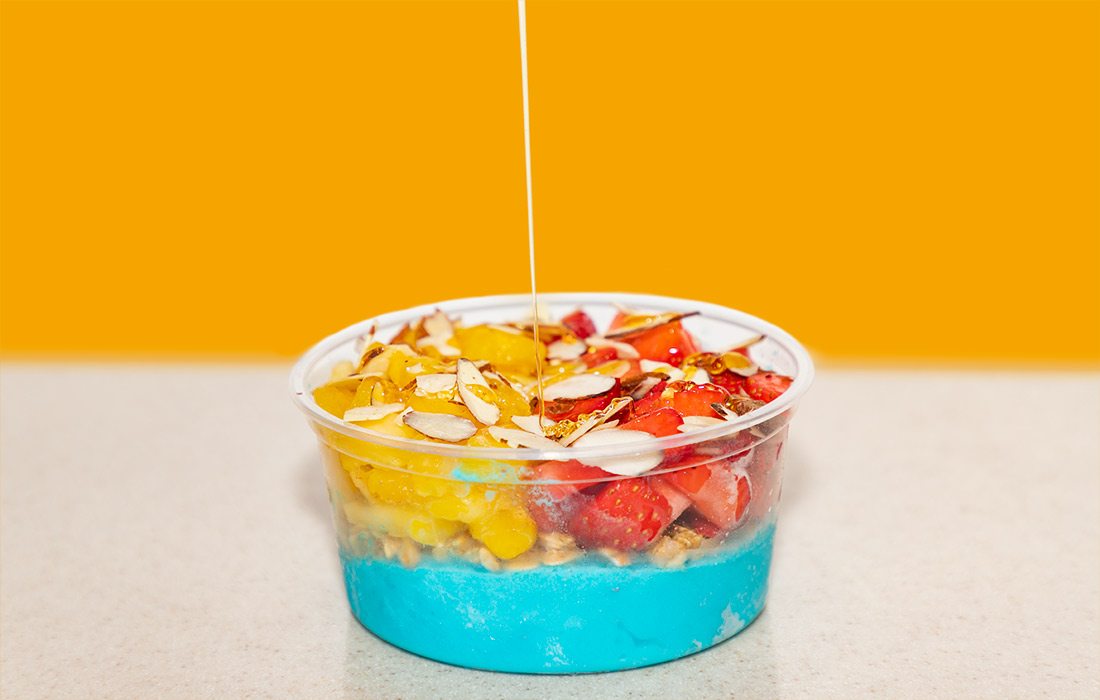 Listen up, lovers of açaí bowls. Fruity, toppings-packed smoothie bowls are enjoying a moment in 417-land, and several local spots are serving up the sweet stuff. Recently opened Springfield Acai Bowl—located on Republic Road just east of Campbell—serves lovely little bowls of açaí sorbet topped with so many fun and tasty ingredients that add texture, color and flavor. And they are named for Caribbean islands, so that tropical vibe is real. There's the indulgent-sounding St. Lucia, made with açai berry base with strawberries, raspberries, coconut, chia seeds and Nutella on top. If açai isn't your thing, they also offer bowls with several other bases: coconut, dragon fruit, peanut butter, mango and more.
Springfield Açai Bowl joins just a handful of other local spots that serve smoothie and açai bowls, a trending treat that isn't super-common here just yet. Around Springfield, you can also find them at Abby's Acai Company (a mobile smoothie bowl joint that you can often find at Farmers Market of the Ozarks), Downtown Health Bar located on Walnut Street and The Press Coffee & Juice Bar in the Brentwood Center.
With an opening planned for December and inspired social outposts like the Mother Road Market in Tulsa, Nixa's 14 Mill Market is about to become the region's newest dining hub. The food hall and bar seats 100 guests and includes an turf area perfect for playing bocce ball or hosting outdoor events. Queen City Soul Kitchen, Not'cho Ordinary Taco Truck, Liege Love Waffle Co., MO Slider Company, Fresh Poké, D'Vine Delicatessen and several more eateries  are already slated to start serving at the food hall. 14 Mill Market will eventually be surrounded by shopping and lodging as well, creating an all-around hub for fun in the Ozarks.