Dishes
Where to Get Kolaches in Springfield
Kolaches are having a moment in 417-land, and we know where to find them.
By Katie Pollock Estes
Apr 2023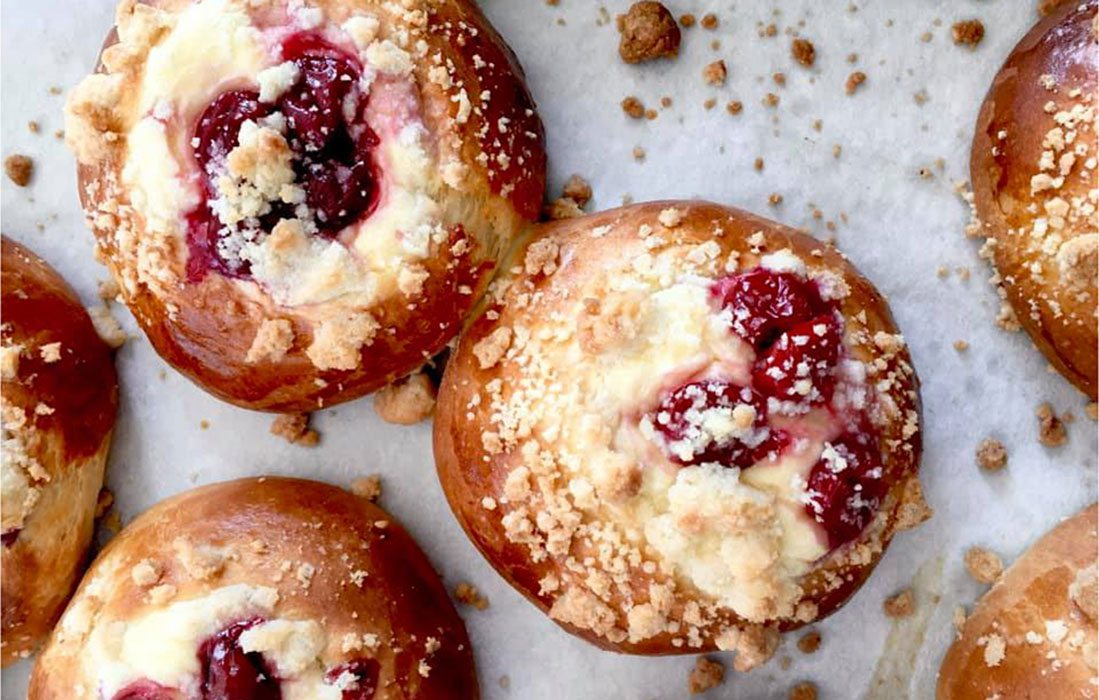 We keep seeing kolaches pop up on local restaurant menus, and we're pretty jazzed about it. These yeasty, bready pastries filled with either sweet or savory ingredients are a treat any time of day, but perhaps especially at breakfast. Our favorite for a sweet treat is the cherry kolache from European Café (207 Park Central East, Springfield, 417-986-4646), with its cherry and cream cheese filling and sweet crumble on top. For a more savory morning meal, S&L Donuts (1011 S. Glenstone Ave., Springfield, 417-771-5996) carries a handful of options like the potato-sausage-cheese combination for that classic breakfast vibe. And for something a little more funky and unexpected, try the crab Rangoon kolache from Hurts Donuts (1231 E. Sunshine St., Suite 100, Springfield, 417-368-0279) that puts an Asian spin on the treat. No matter which one you pick, these handheld treats are worth every calorie.