Reviews
Worth the Calories: James Brownie Funky Jackhammer
The James Brownie Funky Jackhammer at Andy's Frozen Custard is totally worth sacrificing some calorie counting.
By Katie Pollock Estes
Jul 2019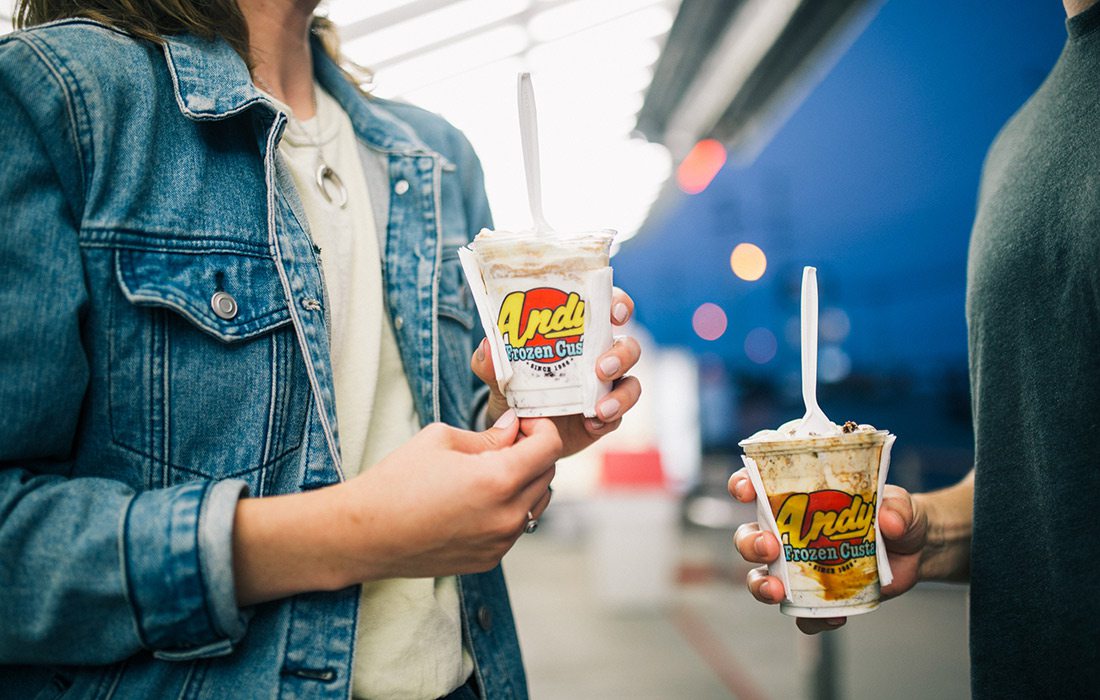 When comparing favorite Andy's Frozen Custard menu items with friends and coworkers, inevitably someone will casually say, as if it's no big deal, "I love the jackhammers." Which is never not followed by the enthusiastic response, "Oooooh the jackhammers!" And then from someone else: "Have you tried the James Brownie one?"

This conversation has happened, not kidding, at least five times in the 417 offices alone. The James Brownie Funky Jackhammer is something to behold; it has all the richest and most indulgent toppings (vanilla custard, peanut butter and brownies) mixed into a concrete that is then filled with a thick, sticky ribbon of hot fudge. It's not drizzled with hot fudge. It's stuffed with hot fudge. This treat is so big and rich you really should share it. But you won't, and, to be honest, we wouldn't recommend you do.