Dishes
Spring Must-Eat: The 417 Sundae at Andy's
Just in time for warmer weather, we've collaborated with Andy's for a special treat to celebrate our 20th anniversary.
By Evan Greenberg
Mar 2018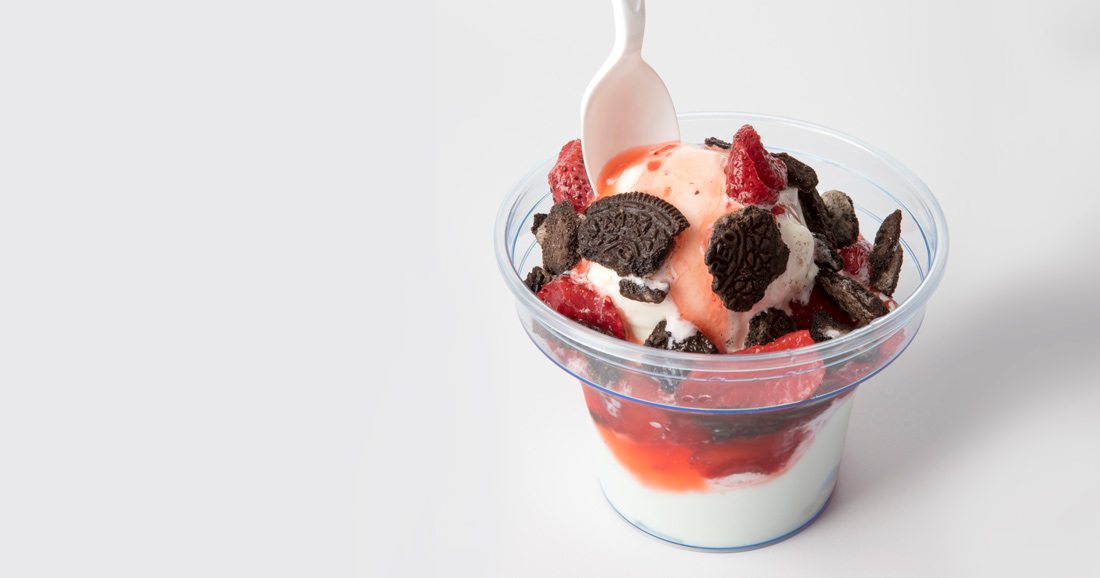 The traditional gift for a 20th anniversary is fine china. That's all well and good, but we decided to get ourselves frozen custard instead. This spring, 417 Magazine has partnered with Andy's Frozen Custard, purveyor of frozen treats, to create a special 417 Sundae: Andy's vanilla frozen custard, strawberries and Oreos. 
Andy's usually doesn't do collaborations. When we met with them to discuss the exception they've made, they made this abundantly clear. They're careful about their partnerships—it's why we're so thrilled and honored to work with them. "It is a big challenge and takes years of hard work to do what Gary Whitaker and his team have done," says Andy Kuntz, president of Andy's Frozen Custard. "We want to honor them for their achievement by creating a delicious Andy's strawberry and Oreo sundae. Here's to 20 more!"
Andy's, which has six locations across Springfield, predates us by 12 years—they've been in Springfield since 1986—and their rotating signs are a fixture around 417-land and beyond as the business has expanded to include locations across the country.  
The 417 Sundae is the first sundae collaboration that Andy's has done, and it's available starting March 28. This combination of vanilla custard, strawberries and Oreos has always been available to order, but this is the first time Andy's has put a name to it on its menu. 
We are celebrating our 20th anniversary all year long. We released The 417 Magazine Coloring Book featuring illustrations from Chrisara Designs earlier this year. We are featuring past covers on our closing page every month, and we have a few more surprises coming that we aren't ready to declassify just yet. Stay tuned for more ways to celebrate with us!
Andy's Frozen Custard Springfield locations