Travel
Spring for a trip to Hardy, Arkansas
Historic Hardy is a mini-mecca of antique and art shops. It's a great place to stop on the road to Memphis, but with easy access to river and hiking adventures, this quaint little getaway just two and half hours from Springfield is worth a longer visit.
By Sony Hocklander
Apr 2018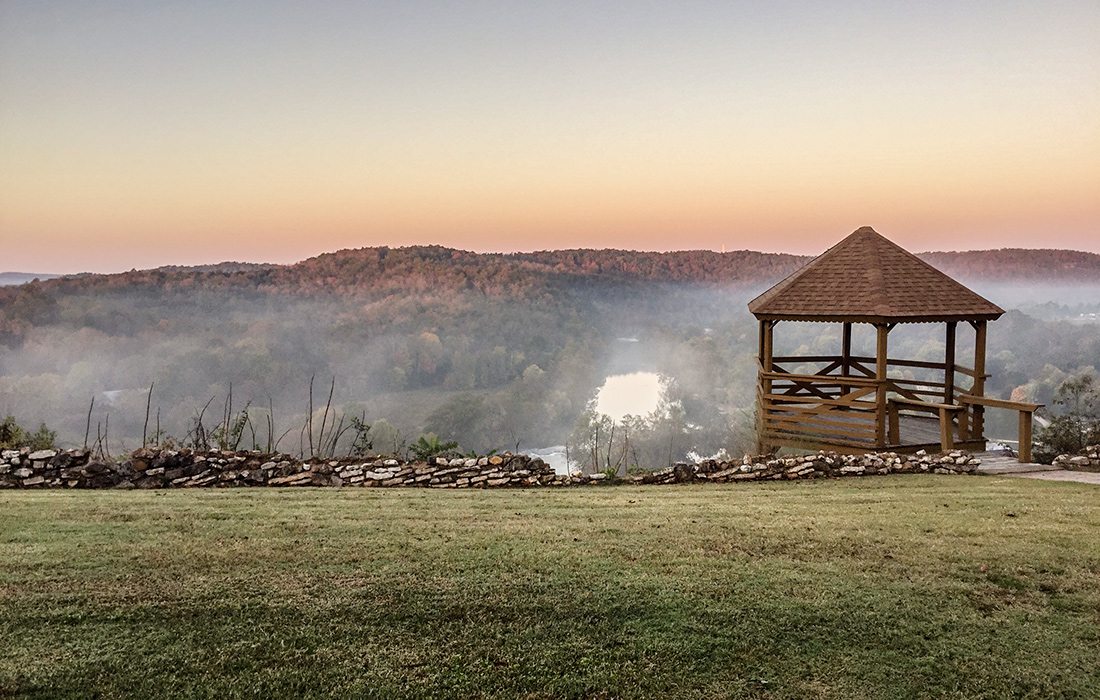 Shop
Storefront signs like Old Time Candy Shop, Hardy Pottery and Memory Lane Antique Mall make Hardy's enticing little Main Street irresistible. Like to treasure hunt? The town boasts numerous antique and craft shops, boutiques and a variety of local art. Don't miss the Spring River Art Gallery representing more than 20 guild artists (300 Main St., Hardy, Arkansas; 870-856-2507). 


Stay
The picturesque Biggers Bed & Breakfast complex (20 Bluff Road, Hardy, Arkansas; 870-856-4718) includes a rock-walled homestead and steakhouse restaurant with additional rooms overlooking an outdoor pool and hot tub. Some rooms include a gas fireplace and private hot tub. Pro tip: Sip a tasty blackberry margarita around the pool at sunset or wander to the bluff-hugging gazebo for a fantastic Spring River overlook.
Also locally owned, Spring River Lodge (419 N. Highway 63, Hardy, Arkansas; 870-856-4030) is a family-friendly motel with an indoor pool. Accommodations include suites (some with a Jacuzzi) and connecting rooms. Pets are welcome on a limited basis and a continental breakfast is included. Area campgrounds, cabins and RV parks are also available.


Eat
Shopped up an appetite? Main Street cafes serve up casual dining with a generous dash of personality. Among them, The Corner Booth is known for Belgian waffles and comfort cooking (106 W. Main St., Hardy, Arkansas; 870-856-2920). Vanilla Cowgirl serves soups, salads and sandwiches along with baked goods and ice cream (115 E. Main St., Hardy, Arkansas; 870-856-2398). Leaves & Beans Café, an inviting coffee shop, serves lunch and pastries (211 E. Main St., Hardy, Arkansas; 870-847-3748). Get dinner and a view at Bluff Steakhouse inside Biggers Bed & Breakfast, open for dinner Thursday through Saturday and for lunch on Sunday.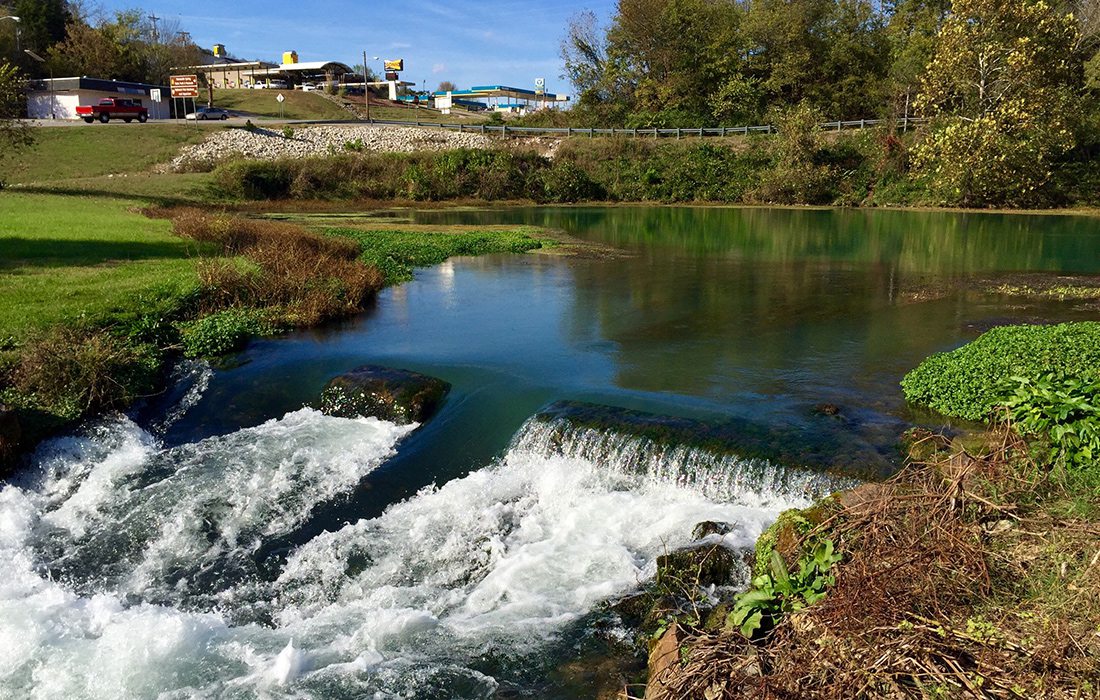 Explore
Two nearby state parks present unique natural attractions. Grand Gulf State Park is a geologic preserve near Thayer, Missouri, about 30 minutes north of Hardy. Some call the gulf—remains of a collapsed cave—the Little Grand Canyon. View the most impressive sections via platform overlooks, and don't miss the 250-foot natural bridge.
About 8 miles south just across the border is Mammoth Spring State Park (arkansasstateparks.com, arkansas.com). Here, the largest spring in Arkansas forms Spring River headwaters with nearly 10 million gallons roaring over the dam per hour. Walk an easy trail around the lake, or rent kayaks and paddle boats. Complete your visit at the Mammoth Spring National Fish Hatchery.


Float & Fish
Spring River's cold water is home to an abundance of trout, making the first couple miles ideal for fly fishing. Plus the river's constant flow provides year-round floating. Most people float within 17 miles between Mammoth Spring and Hardy or on the nearby Southfork tributary. Though beginners and families paddle the river, some sections include up to Class II and III rapids, plus small waterfalls you might want to portage around. For advice on matching the best sections to your skill level, check with area outfitters.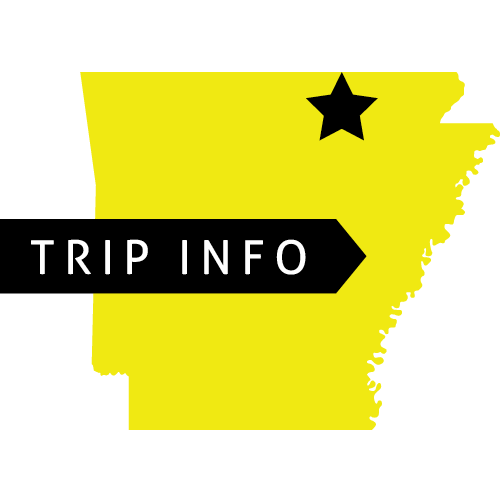 Getting There
The two-and-a-half-hour drive from Springfield takes US 60 east and continues until it becomes US 63, around Willow Springs. Follow US 63 into Arkansas and to Hardy. 
Pro Tip
If you plan a side trip to Grand Gulf State Park, print out directions—cell service is minimal to nonexistent near the park.
How Long to Stay
Overnight or a long weekend
What to Pack
Casual clothes for exploring shops and sipping drinks; outdoor gear for hiking, fishing and paddling