Dishes
Salvatore's Shrimp Scampi
Plus six dishes that have passed our taste buds this month and made us rave. They are ranked by level of yumminess.
By The Editors
Mar 2018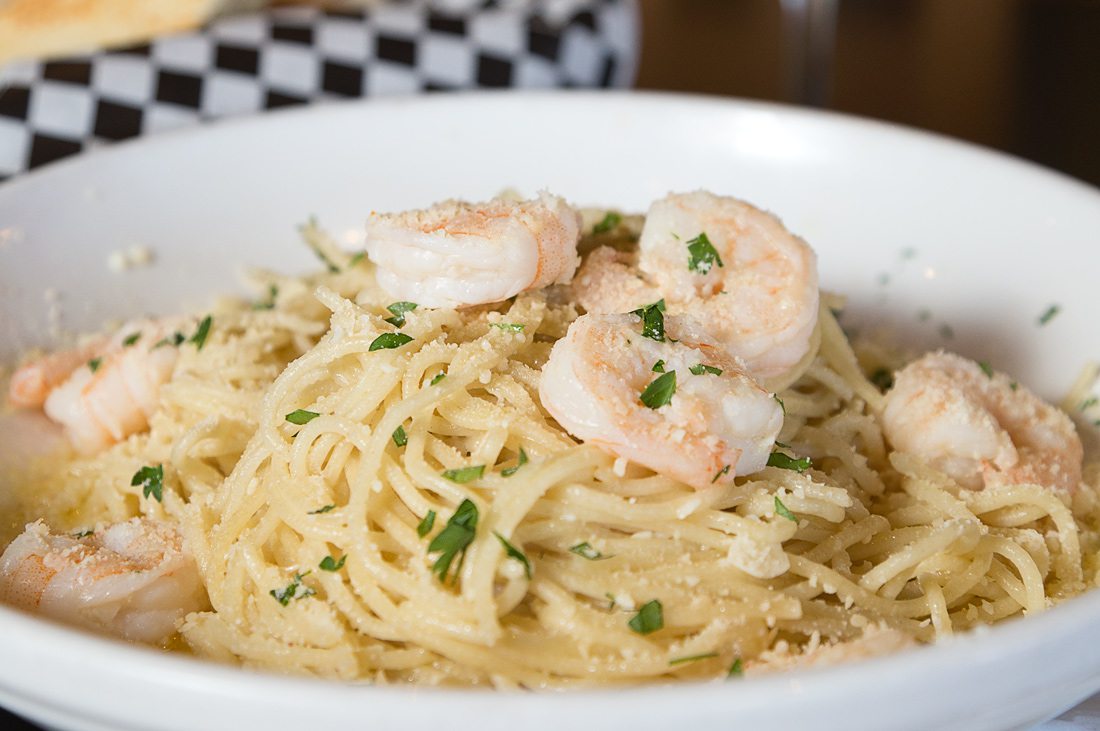 1. Homemade spaghetti is the centerpiece of shrimp scampi from Salvatore's Fresh Ristorante Italiano (1932 W. Retail Lane, Ozark, 417-485-3838).

2. For spice and a bit of comforting indulgence, we can't say no to the green curry with tofu from Thai Peppers (1411 E. Sunshine St., Springfield, 417-882-1979).

3. The Beouf & Pomme Hash from Aviary Café (two Springfield locations) is a winner thanks to tender steak, herb butter, potato-bacon hash and a fried egg.

4. We love the Uncle Tatey sandwich from Druff's (331 Park Central East, Suite 101, Springfield, 417-719-1719). It features goat cheese, spicy pork, fresh strawberries and a balsamic-strawberry spread.

5. Shameless self-promotion here: Be sure to try the Strawberry-Oreo 417 Sundae from Andy's (multiple 417-land locations, eatandys.com). We teamed up with the custard pros to create a delicious collaboration in honor of our 20th anniversary!

6. Always up for a clever dish name, The Bruncheonette (424 N. Main St., Joplin, 417-781-3447) created a tasty special called Untitled Omelet Track #6, filled with chives, smoked salmon, pickled beet greens and crème fraiche. 

7. Skinners Ribs & BBQ (Highway 60 and S. Farm Road 241, Rogersville, 417-753-2845) has reopened for the season, and their carnitas street tacos are a must-try if you need a break from killer ribs.