Dishes
Lemon Essence Schmear from MaMa Jean's Market and Deli
These seven dishes or drinks have passed our taste buds this month and made us rave. They are ranked by level of yumminess.
By The Editors
Jul 2018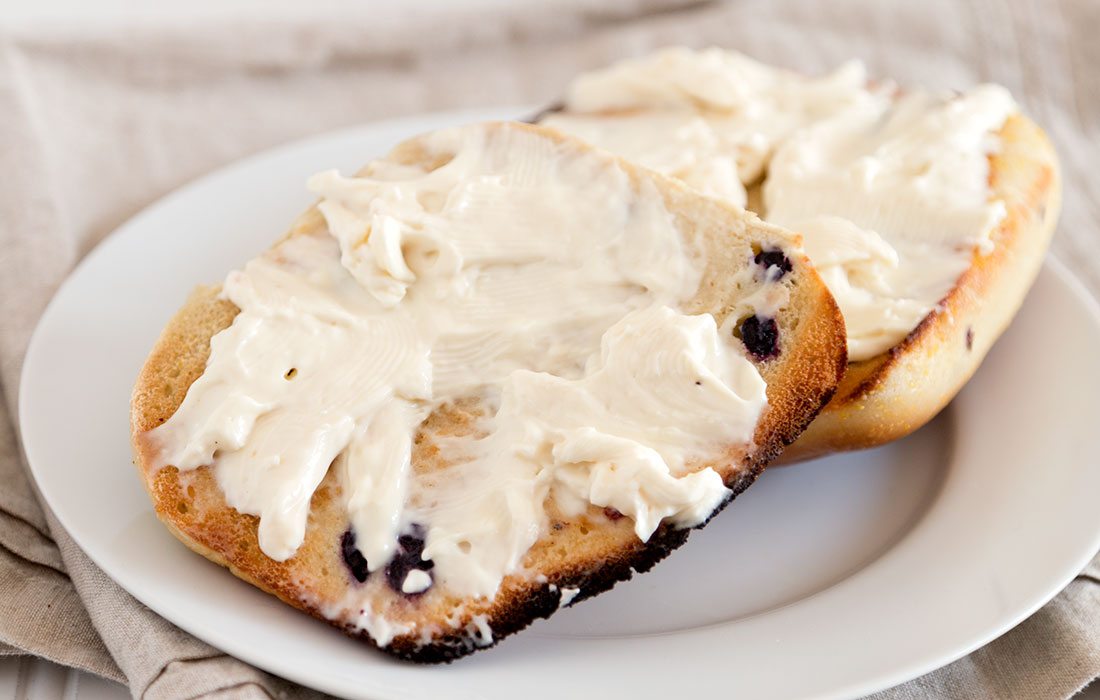 1. We can't leave MaMa Jean's Market and Deli (several locations) without some of Legacy Bagelry's Lemon Essence Schmear in our shopping cart. It's made with organic sugar, lemon and vanilla, and we like to get creative and test the limits of what we can spread it on. Not one bad combination yet!

2. The Executive Grilled Cheese at The Pitch Pizza & Pub (2924 E. Sunshine St., Springfield, 417-368-0277, thepitchpizza.com) is the best grilled cheese we've had in a while. It's a busy sandwich, filled with pork shoulder, thick cut bacon, smoked gouda, sharp cheddar, sliced tomatoes and an over-medium egg on sourdough bread. It all comes together beautifully.

3. The Beouf and Pomme Hash from Aviary Cafe (2144 E. Republic Rd., Springfield, 417-881-9736, aviarycafe.com; 400 E Walnut St., Springfield, 417-866-6378) pulls so many things we love together. Upon first mention you might think it's just steak and potatoes, but Aviary mixes it up, adding applewood smoked bacon hash with tomatoes and spinach. Delicious!

4. We always appreciate a classic, especially when it's done well. Riad (400 South Ave., Springfield, 417-720-1018, riaddowntown.com) serves a baba ganoush that falls into that category. Roasted eggplant with lemon, garlic and Mediterranean spices topped with olive oil served with warm pita—an appetizer we'll gladly come back to every visit.

5. Apart from being a fantastic alliteration, the pulled pork pancakes at The Bruncheonette (424 N. Main St., Joplin, 417-781-3447, thebruncheonette.net) are a wonderful mashup of smoky and sweet. Pour some syrup and cover two food groups at once. 

6. The jalapeño-basil chicken at 5 Spice China Grill (2058 S. Glenstone Ave., Springfield, 417-799-0215 eatoceanzen.com/five_spice) comes with zucchini, bell peppers, broccoli and onions with a basil sauce and steamed rice on the side. It's spicy and flavorful.

7. The Better Beef Burger from Instant Karma (527 S. Main St., Joplin, 417-206-3647) is a wonderful concoction: a half-mushroom, half-beef patty with Swiss and American cheese that comes with lettuce, tomato and pickle on the side. The mushrooms are from JM Farms in Miami, Oklahoma, and together it's a decadent flavor bomb.