Drinks
Coffees from Around Springfield and Southwest Missouri
Here's your guide for where to pick up your coffee in Springfield, Missouri, from classic coffees to specialty brews and new caffeinated experiences.
By Emily Letterman
May 2023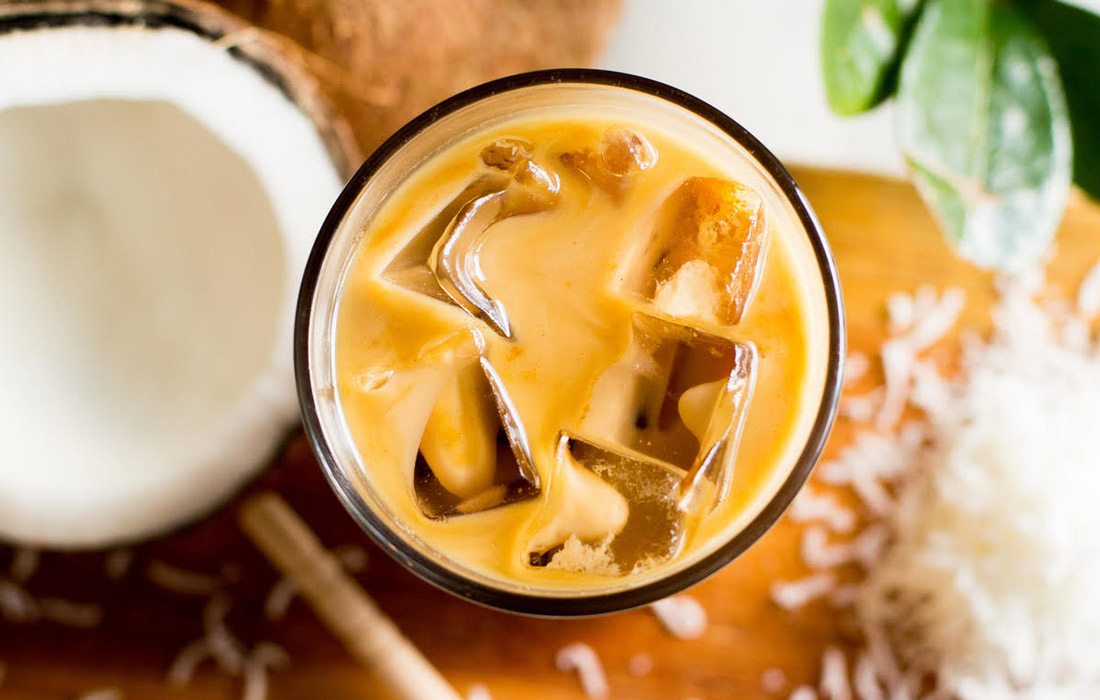 Architect Coffee Co.
1604 E. Republic Road, Springfield, 417-771-5030
With outdoor patio lights strung throughout and big comfy seating, Architect Coffee Co. is as easy on the eyes as it is the ol' bones. They brew a selection of single-origin and blended beans sourced from Santa Cruz, California-based Verve Coffee Roasters and serve them up with baked goods sure to leave anyone drooling.
Drink to Try: The honey coconut latte is back for the summer!
Order it With: The vanilla bean doughnut is a go-to, but hold on to your hats, this little gem is also vegan and gluten free.
Black Lab Coffee Co.
Multiple locations in Springfield and Republic, 417-647-5125
Dog lovers rejoice, this is the coffee shop for you. All of Black Lab's handcrafted drinks are named after precious pups, From the Goldendoodle to the Scooby Doo and signature Black Lab their drinks use beans sourced from Copper Canyon Coffee Roasters in Battlefield.
Drink to Try: You don't have to pick just one – try a coffee flight. You read that right. Like a beer flight, but with infinitely more caffeine.
Order it With: Stop by for lunch and try, what else, but a hot dog. The Beethoven has bacon, cheddar and onions.
Big Momma's Coffee & Espresso Bar
Multiple locations in Springfield, 417-865-9911
A historic C-street staple for more than 15 years, Big Momma's welcomes all with open arms. The longtime staff likely know you by name. Answer the daily trivia question on the chalkboard and you'll get a quarter off your purchase.
Drink to Try: Swing through the new drive-thru location and try the 222—two shots of espresso, two packets of sugar in the raw and two splashes of half and half for $2.22.
Order it With: The Juliet is a longtime fan favorite for a reason – it's apples, it's olive spread, it's a delight.
Brick & Mortar Coffee
1666 E. St Louis St., Springfield, 417-812-6539
Brick & Mortar has somewhat of a cult following. It's serious coffee for people who are serious about coffee. Sold wholesale or locally, stop by the tasting room for the full working roastery experience.
Bonus: Their beans are sold in mason jars and make the perfect locally sourced gift – no wrapping paper needed.
Drink to Try: Taste the artisan roast with a straight up black cup of their classic Ampersand blend.
Order it With: The shop is laser focused on coffee, but occasionally you'll get lucky enough to find rotating baked goods from a local wholesale partner.
Cherry Picker Package x Fare
601 S. Pickwick Ave., Springfield, 417-986-5800
Cherry Picker is the definition of a neighborhood haunt, billing itself as a coffee shop, lunch counter, neighborhood bar and package store. It's known for its outdoor seating in the heart of the Rountree Neighborhood and it's easy conversation. You'll probably run into someone you know.
Drink to Try: The Spice Oddity Latte is on the favorites menu for a reason. It's a full-mouth experience of flavor.
Order it With: Get the charcuterie board or fromage cheese board to compliment the "let's hang with friends and chat" experience.
Classic Rock Coffee Co.
Multiple locations in Springfield and Republic, 417-232-0835
If you're looking for quiet coffee shop vibes, this isn't your place. If you're looking for a good brew in a cool atmosphere, look no further. Pro tip: Be sure to check out the black light bathrooms. Classic Rock has franchise locations nationwide, but the mothership is right here on Sunset Street.
Drink to Try: Named after classic rock songs, the Sweet Emotion is as memorable as its namesake.
Order it With: Stop in for a Slow Ride – slaw, simmered shredded beef, cheddar cheese, red onion and bistro sauce on fococcia.
The Coffee Ethic
124 Park Central Square, Springfield, 417-866-6645
Cup. People. Earth. That's the motto of The Coffee Ethic and it's evident in everything the shop does. A staple of the downtown square, you're as likely to find a business meeting inside amongst the exposed brick as you are two friends enjoying a tea, draft beer or in-house roasted cup of Joe.
Drink to Try: The Remedy Cold Brew Coffee is so good, they bottled it during the pandemic to help ease our cravings.
Order it With: The vegan salted brownie cookie is everything you never knew you always needed.
Dancing Mule Coffee
1945 S. Glenstone Ave., Springfield, 417-883-5114
Need a handcrafted jolt in a hurry? This is the place for you. Dancing Mule's center-city location and drive-thru make for the perfect combination – just like their 45 syrup options, 14 of those made right in house.
Drink to Try: With so many flavor options, try a regular latte with the syrup of your choice – or two or three. The baristas are eager to share their favorite flavor combos.
Order it With: No matter what flavor coffee you pick, the apricot pecan scone is a must try.
Echelon Coffee
2407 N. Glenstone Ave., Springfield, 417-374-2739
With easy travel access right off I-44, Echelon Coffee has drive-thru service, but you won't want to miss the quintessential coffee shop interiors. You'll feel relaxed just walking in. Serving seasonal sips and espresso standards all year long, Echelon is a welcome oasis for the weary traveler and city homebody alike.
Drink to Try: On a hot summer day, the Summer Dream hits just right, a soothing orange cream rooibos tea.
Order it With: The smoothie bowl has almond butter, house granola and Askinoise Chocolate cocoa nibs.
El Cafecito
2462 S. Campbell Ave., Springfield, 417-665-2486
The little coffee shop with the big Latin attitude is a new addition to Springfield's southside. With authentic coffees and eats, El Cafecito has big bold flavors just waiting to be discovered. Plus, they have a drive-thru so you can go bold and not be late for work.
Drink to Try: Add some authentic flair to your regular with Ibarra Chocolate Latte, sourced from the Mexican chocolate company with mildly spicy flavors.
Order it With: Don't miss the tortas ahogadas, a crispy baguette filled with refried beans and carnitas, topped with red onion, cucumber and a red sauce.
Eurasia Coffee Co.
445 E. Commercial St., Springfield, 417-720-1949
This simple shop on the east end of historic C-Street is attached to the Culture Boutique Hotel and event space. As pretty as an Instagram picture, you'll often find baby showers, meetings and even photo shoots happening next door. The menu is inspired by world travels and everything is homemade daily.
Drink to Try: For those worldly vibes, try the Coke Americano. It's Mexican Coke and espresso over ice.
Order it With: Most people will say the chicken tikka naan'wich is the go-to, but we say don't forget the browned butter Rice Krispie treats.
European Cafe
207 Park Central East, Springfield, 417-986-4646
European Cafe is a little slice of foodie heaven in downtown Springfield with a bakery case akin to a French patisserie and a drink menu akin to an Italian coffee bar.
Drink to Try: Their hot chocolate is a warm hug and a fan favorite, but with so many sweets on deck, a classic Americano can help cut the sugar.
Order it With: European Cafe rotates baked goods seasonally – and they're all fantastic. But the small, humble little macaron is a must. Always in the bakery case, always divine.
Green House Coffee + Affogato Bar
431 S. Jefferson Ave., Springfield, 417-763-8032
A new kid on the block in downtown Springfield, Green House is a Gen Z hotspot packed with plants, full-length selfie mirrors and drinks the come in the perfect Instagram-able glassware. But Green House has the coffee chops to back up the aesthetic photos, with a seasonal menu sure to generate at least one TikTok.
Drink to Try: The SOS Latte on the summer menu has simple almond and vanilla syrups, but it's the bright blue pea flower cold foam that catches the eye.
Order it With: Go for the namesake, the affogato–cold, sweet ice-cream meets hot, roasty espresso.
Kingdom Coffee
Multiple locations Springfield, 417-350-1234
No matter the time of day, Kingdom Coffee is always bustling – and with good reason. Aiming to foster community, its ample seating and views of downtown or the nearby trails on Lone Pine offer peak people talking and people watching. Can't make it in? Try their monthly coffee subscription service.
Drink to Try: Kingdom can do fancy, but they can also do simple really well. Try the cortado and revel in the simple life.
Order it With: Breakfast burritos are the for sure go-to. Try the new spicy chorizo if you're ready to jump start the tastebuds.
MudHouse Coffee
Multiple locations in Springfield and Ozark, 417-832-1720
One of the OG Springfield coffeehouses, it has vibes for days with big leather, local artwork and a bulletin board wall of local happenings. The downtown location is often packed to the brim, but the newly opened Ozark location has plenty of space to spread out.
Bonus: The Christian County spot also has a drive-thru.
Drink to Try: OG coffeehouse deserves and OG drink: The MudTurtle. It's caramel, it's chocolate, it's a classic.
Order it With: Go for lunch and try a Buddha bowl. The peanut sauce on the Pacific Rim bowl is chef's kiss good.
Roots Coffee Bar
1645 E. Republic Road, Springfield, 417-877-6889
Known for a boho modern vibe, chalkboard menu and all, Roots serves up coffee alongside local Kombucha in a family atmosphere with a come-and-go attitude.
Drink to Try: Go for the Roots Brews specialty latte, a blend of vanilla, honey, cardamom and cinnamon.
Order it With: Roots has an extensive menu, but don't miss the Smash Brown: a fried egg, cheese and hash brown sandwich topped with sausage, house-made brisket or pecan smoked shoulder bacon and served on a potato bun. It is the stuff dreams are made of.
Seattle Roast Coffee
401 South Ave., Springfield, 417-771-5095
The owner's love of Seattle Roast's Blue Nile coffee led him to open the first Seattle Roast Coffee in the country in the heart of downtown Springfield. On the corner of Walnut and South streets it's convenient to just about anywhere you're headed.
Drink to Try: Seattle Roast offers a bevy of frappuccinos, such as the Butterbeer Frappe. Harry Potter fans are giddy with joy at those two words.
Order it With: Add on a breakfast burrito – with gluten and vegetarian options! – such as the roasted veggie.
Traveller's Coffee House & Tea
Multiple locations in Springfield, 417-720-4640
Weary traveler, please sit and stay a while. Both locations are full of ample seating for studying or larger meetings and the shop offers catering for groups both on and off-site. Bonus: Grab a cup at the Springfield-Branson National Airport before you hit the tarmac.
Drink to Try: Cozy up to your laptop with a cup of hot tea. The Rooibos Vanilla Chai is a fav.
Order it With: Serving breakfast and lunch, you can't go wrong with the House Quiche–eggs, cheddar, spinach and ham.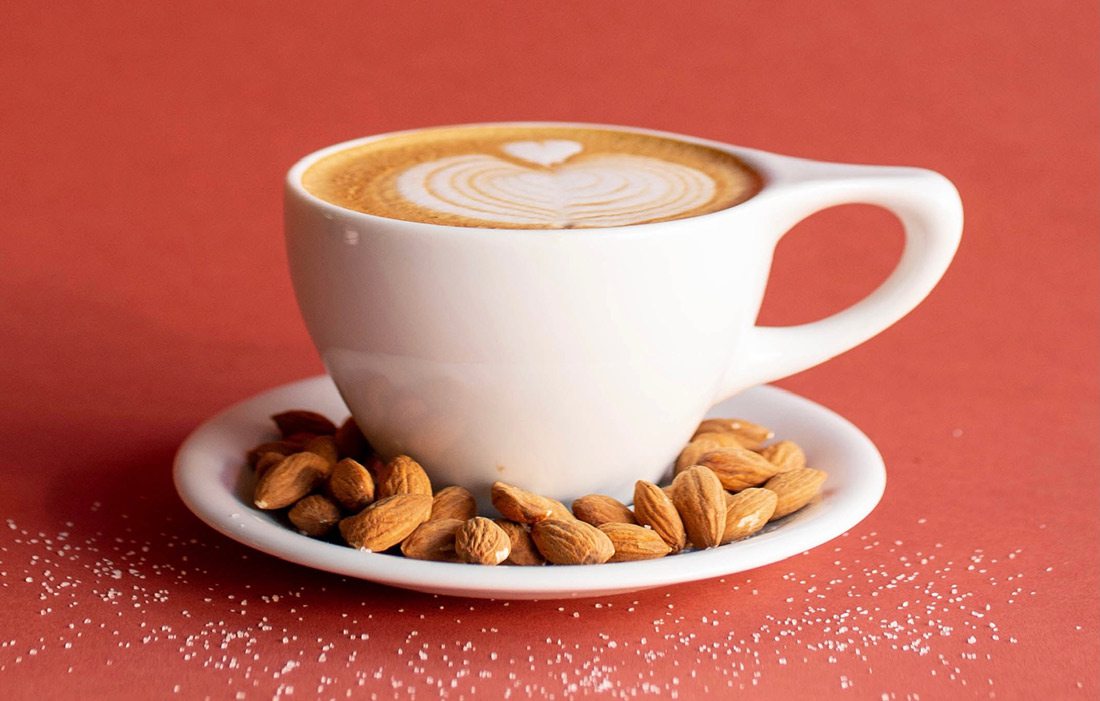 Bearded Lady Coffee Roasters
218 S. Main St., Joplin,  417-691-1822
To know the bearded lady is to love the bearded lady. Nestled in downtown Joplin, cozy up in a wall booth for a day "at the office" or stop by Saturday morning with your toddler in tow - you'll be equally welcome.
Drink to Try: Try the spring menu breakout hit: the Dancing Queen. A refreshing sparkling cold brew which a plum and ginger syrup. It's been a behind-the-counter favorite for a while.
Order it With: Up your refreshment level with a coconut lime scone. It's like a pastry party in your mouth.
Expresso
2010 W. Hwy 76, Branson, 417-239-4619
Expresso is espresso on the go! When owners began to brainstorm their drive-thru concept, they turned to another transportation staple for inspiration – shipping containers. This little gem off the famous Highway 76, is a series of stacked shipping containers brimming with delightful aromas.
Drink to Try: The Galileo is as much delicious as it is a looker – espresso, pistachio, mint and Italian cream, topped with a dusting of dark chocolate.
Order it With: Who doesn't love a classic blueberry muffin in the morning? Try the Blueberry Thunder Muffins from Persimmon Hill Farms.
Full Octave Coffee
780 Prairie Hollow Road, Ozark, 417-300-4064
Get your vocal chords ready, because this small-batch coffee will make you want to sing. With fun names like double-bass and smooth vibes blends, it all starts on the farm with ethical methods for these local roasters. While the company does not have a storefront, it delivers fresh beans free to Ozark, Nixa and Springfield residents – many delivered same day. Live a little further out? No worries, shipping is just $5.
Drink to Try: Kick it up a notch with the bourbon barrel-aged Sumatra beans, using barrels from Missouri Ridge Distillery in Branson.
Joplin Avenue Coffee Company
506 S. Joplin Ave., Joplin, 417-206-5222
In the heart of the downtown Joplin Arts District, the Joplin Avenue Coffee Company is a warm hug for the community. It strives to serve as a place to make connections with a back room that hosts jam sessions, poetry slams and more. They proudly serve Airship Coffee Roasters out of northwest Arkansas.
Drink to Try: Wanna go brunette with a mocha or blonde with a white mocha? You'll find both on the menu. We're partial to the redhead though – a mocha with cherry.
Order it With: The pastry case is chock full, but try the charcuterie snack box for a savory treat.
Joplin Greenhouse & Coffee Shop
2820 E. 32nd St., 417-624-2751
Plant lovers unite at Joplin Greenhouse & Coffee Shop in a unique experience where plants, coffee and people come together. The greenhouse came first, but the coffee wasn't far behind. Roasting their beans in-house, Greenhouse serves coffees, teas, milkshakes and freezes with breakfast fare. Take home a latte and a new plant baby in this Instagram haven of natural light.
Drink to Try: Go for a latte with one of 17 house-made syrups – like honey almond or lavender.
Order it With: The Puffle! It's a traditional Hong Kong street food similar to a waffle, but puffed, with flavors like breakfast, berry and cinnamon roll.
Ozark Mountain Coffee Co.
4082 N. 20th St., Ozark, 417-485-5550
Get back to nature and wander into Ozark Mountain Coffee Co. This roaster of arabica beans will guide you along the trail – heavily caffeinated, of course – and show you the way to coffees, teas and brewing equipment. Located in a warehouse, the company primarily fills wholesale and online orders, but the public is welcome to stop by. They'll fill the order right in front of you. (Don't worry, there is a step-by-step in-person navigation guide online.)
Drink to Try: Get in while you can and try a small-origin limited-time coffee, like honey process Costa Rica.
Sugar Leaf Bakery Coffee & Espresso
2800 W. 76 Country Blvd., Branson, 417-336-6618
Located in the Grand Village Shops, stepping into the warm wood tones of Sugar Leaf is like stepping into a small slice of bakery heaven. Produced by a cadre of in-house bakers, the shop has fine pastries, lunch items and custom coffee drinks.
Drink to Try: Go for the cookie of the month latte, paired with one of 12 signature Sugar Leaf cookie flavors. 
Order it With: The Ultimate BLT is becoming locally, social media famous - turkey, bacon, lettuce and tomato on tomato basil bread. A delight.
Table Rock Coffee Roasters
Multiple locations in Branson, Hollister and Ridgedale, 417-319-1595
Roasted in Ridgedale, near Big Cedar Lodge, visitors to Branson can pick up a cup of joe at Table Rock Coffee's drive-thru on the strip or it's new location in Hollister. Owned by a former Marine, an American flag burnt into the front counter's woodgrain welcomes all who enter. With rotating seasonal and community events, this expanding shop is becoming part of the Branson fabric.
Drink to Try: Ready, set – order the adrenaline rush. It's four shots of espresso and Irish cream.
Order it With: The shop offers quick, seasonal grab and gos – like cranberry bread from Sugar Leaf Bakery down the road.
Urban Grounds Coffee + Plant Lab
5557 N. 21st St., Ozark
Caffeine. Chlorophyll. Creations. That's the motto at Urban Grounds, a boutique-style coffee and plant shop filled with botanical drinks, artisan gifts, home decor and more. The
Insta-worthy shop hosts monthly events like Mommy + Me, Tequila & Tacos, and is open for party rentals.
Drink to Try: Why pick one when you can go flight crazy? Start with a drink flight of any three beverages – coffee, teas and botanicals.
Order it With: Follow it up with a toastie flight! Select four favorites such as avocado, figgy goat and nutty-bee nana.
Vintage Paris Coffee
7900 State Highway 165, Hollister, 417-593-7952
Brewing up community and memories since 2009, the bright yellow walls of this Hollister shop are as unique as the menu. Lined with Parisian-themed decor and decorated with murals, Vintage Paris offers up craft coffees, tea, wine and beer.
Drink to Try: When in France, right? The Renior is dark chocolate, coconut and almond. Oui, oui!
Order it With: Grab a pie from The Deck Pizza Co. right next door and bring it over to the patio for a perfect summer evening.
The Workshop at Finley Farms
840 Finley Farms Lane, Ozark, 417-210-6644
This fully-restored 1930s industrial garage acts as a coffee shop by day, and a workshop and event space by night. Restored by Bass Pro Shops owner Johnny Morris, this farm in the heart of Ozark sits along the river and offers picturesque views to go along with its artisan sips and a rotating seasonal menu.
Drink to Try: The Workshop shake is a frothy, iced shaken latte with vanilla bean syrup, honey and cinnamon.
Order it With: Known for picture perfect avocado toast, try the bacon: Crispy bacon, avocado, heirloom tomatoes, arugula, house-made basil mayo, Maldon salt and cracked pepper on sourdough.
Zinc Coffee
1825 S. Main St., Joplin
The big white building on the corner of 19th and Main streets pays homage to the business that built Joplin: Zinc Mining Co. The stark black and white interior is offset by the warmth of it's coffee and the people who serve it up. In a rush? Mobile order through their website.
Drink to Try: Step it up a notch with a coffee shake. It's coffee blended with vanilla ice cream and perfect on a warm summer day.
Order it With: Grab an oatmeal creme pie from Joplin favorite Coley's Cookie Co.