Drinks
Cool Off With These Summer Drink Recipes
Looking for a way to beat the heat this summer? Here are two fresh drink recipes that can help you cool off.
By Claire Porter
Jun 2019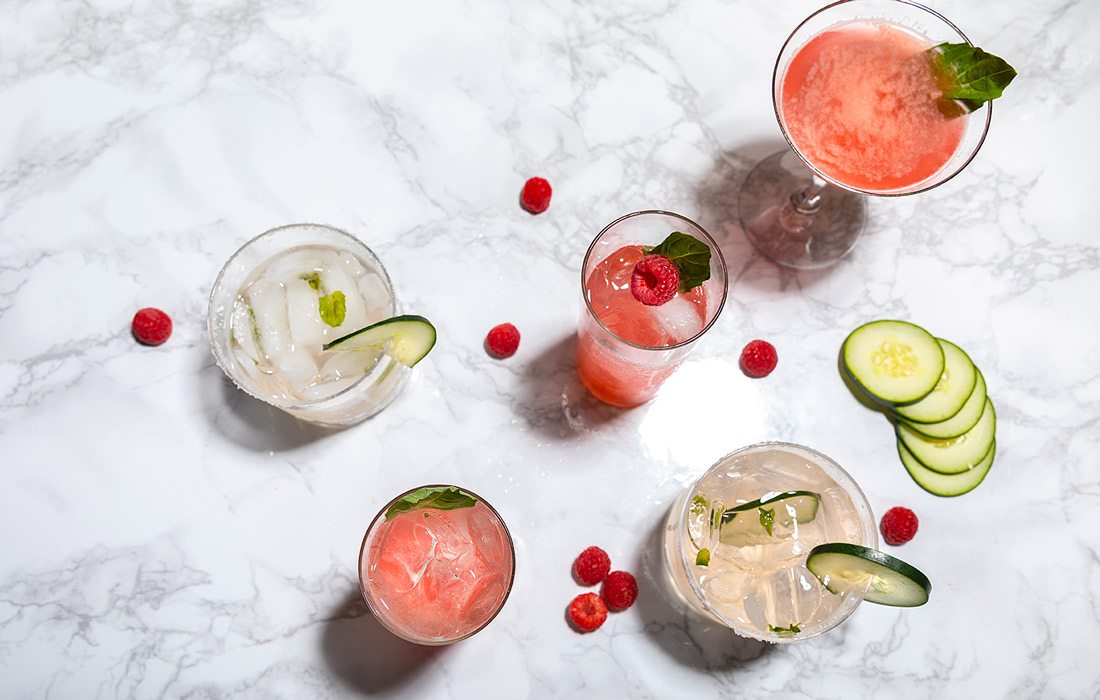 The weather is already heating up and the sticky humidity of summer is almost here. Fortunately, relief is at hand with a couple of refreshing cocktail recipes. Thanks to Jimmy Rollins of The Hepcat and Michael Schmitz of Progress and Reverie, you can try your hand at a Raspberry Gin Smash or Salted Grapefruit Cooler.

Here's Jimmy Rollins' recipe for a single serve Raspberry Gin Smash.
Ingredients

½ ounce lemon juice
¾ ounce honey
2 raspberries
1.5 ounces Bulldog London dry gin
Soda water
Basil leaf for garnish
To Prepare
In a cocktail shaker, muddle two raspberries with lemon and honey. Add gin and shake. Strain into a coupe glass. (If you'd like to serve the drink over ice, serve in a Collins glass.) Top drink with soda water and garnish with a basil leaf.

---
If you want something tart with a salty kick, here is Michael Schmitz's recipe for Salted Grapefruit Cooler. Serves 6 (five additional drinkers optional.)
Ingredients
12 ounces Hendricks Gin
4.5 ounces Grapefruit Liqueur (preferably Giffard Crème de Pamplemousse Rose)
1.5 ounces agave syrup
6 ounces lime juice
12 slices cucumber
12 mint leaves
Fine sea salt
To Prepare
Rub a lime wedge around the rim of six highball glasses, then dip the glass rims in fine sea salt. Fill the glasses with ice to the top. Place a cucumber slice on the rim of each glass. Fill a beer pitcher with ice to the top, six cucumber slices and 12 mint leaves. Combine gin, grapefruit liqueur, agave and lime juice in the pitcher. Stir to incorporate. Pour into prepared highball glasses.