Reviews
Take a Bottle of Cafe Cusco's Loco Roco Hot Sauce Home With You Today
The Loco Roco Hot Sauce is a favorite condiment at Cafe Cusco. Take a bottle home and add it to every dish.
By Katie Pollock Estes
Oct 2020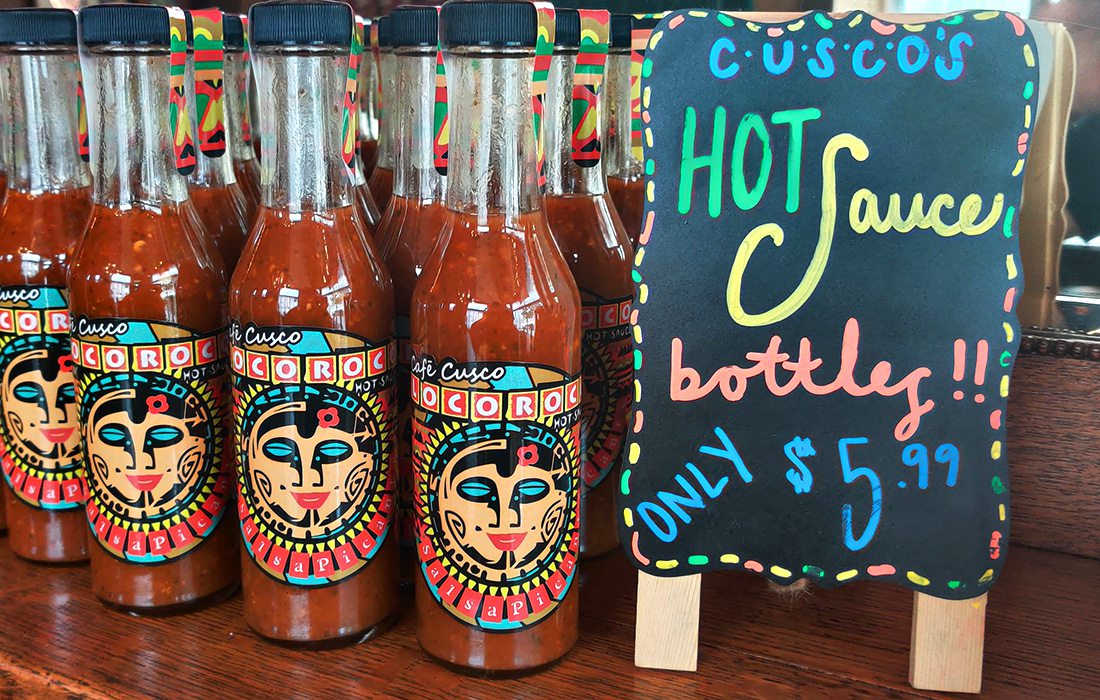 Is it weird to write a whole review about a condiment? Not a restaurant, not even a dish. A condiment. I promise we wouldn't do it if the condiment didn't deserve it. And the Loco Roco Hot Sauce from Cafe Cusco (234 E. Commercial St., Springfield) definitely deserves it. We love this hot sauce on practically everything we order from the Peruvian restaurant because it's a hot sauce that brings the flavor instead of just the heat. Made with aji rocoto peppers, serrano peppers and other herbs and seasonings, Loco Roco has enough heat that you can feel a little burn, but it's a pleasant burn—nothing too intense. Our favorite application for this liquid gold is to drizzle a little bit of the sauce over Café Cusco's crispy sweet potato fries. You can buy bottles of the sauce to take home, which brings us to our second favorite application: dousing Loco Roco on some fresh fish tacos. They serve ceviche tacos at the restaurant (which are, of course, tasty with the hot sauce), but we see ourselves sprinkling the stuff on homemade versions, too. And on our eggs at breakfast… and on our burgers… and on fried chicken. Do we need to go on?