Drinks
Grab a Coffee and Cuddle Adoptable Cats at Mochas & Meows
Fall in love with cats and see what the cat's meow is all about at Mochas & Meows in Branson.
By Claire Porter
Feb 2020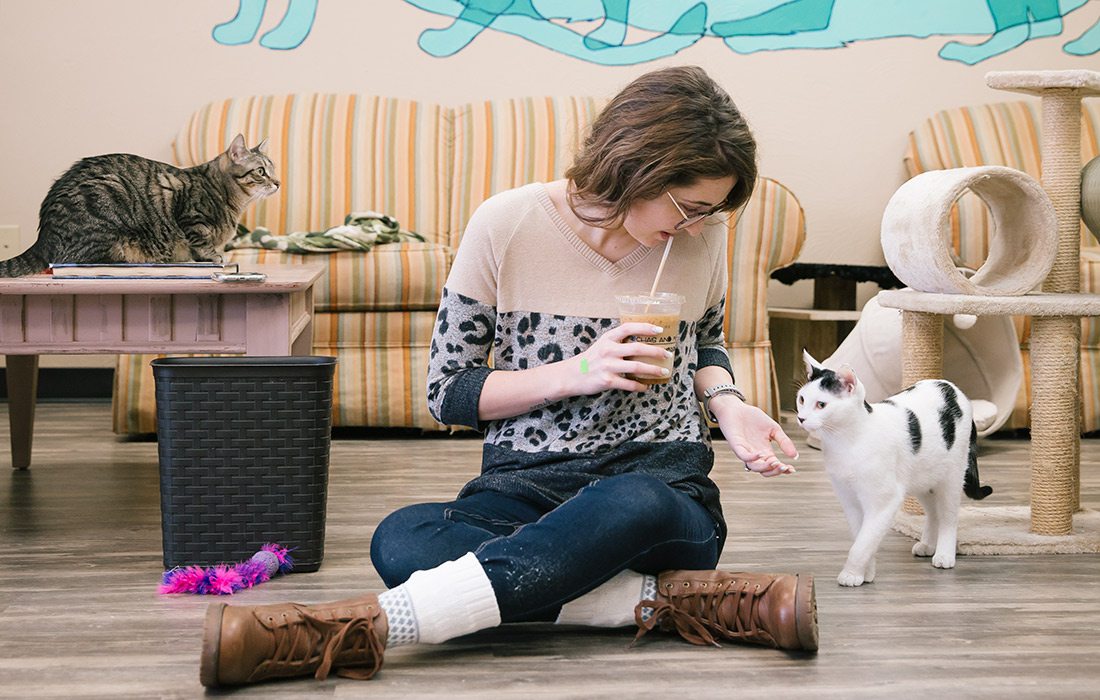 What do you do when you're an animal obsessive with a severe commitment phobia? You could foster a pet. (Still a little too much commitment.) You could borrow a friend's pet. (My coworkers have frowned upon me disappearing with their fur-children for hours on end.) Some have even suggested getting a reptile. (Sorry, you can't cuddle a lizard. Not interested.) So, when a colleague told me about a local cat cafe, I knew it was a safe way to satiate my cute aggression without the lifelong responsibility.
Mochas & Meows (3265 Falls Parkway Suite V, Branson; 417-289-2280) is a cat cafe—an idea that combines a coffee shop with an indoor cat playground. The concept originated in Asia and has migrated to coastal cities before appearing in Branson. And before you freak out about the health hazards, the cafe portion is separated from the cat lounge by a massive picture window, several doors and a very thick wall.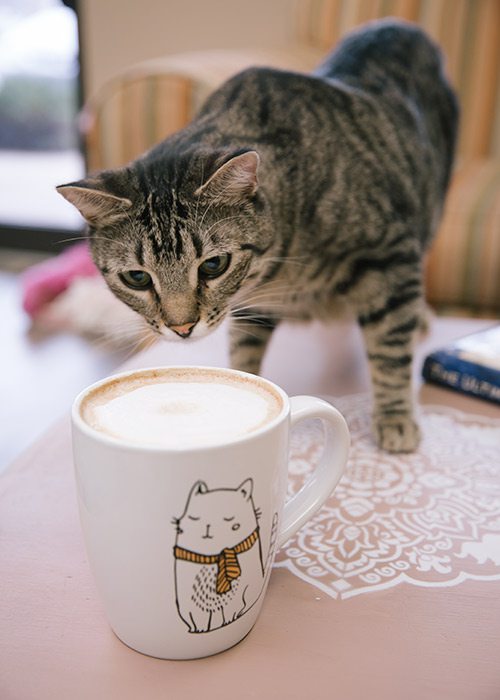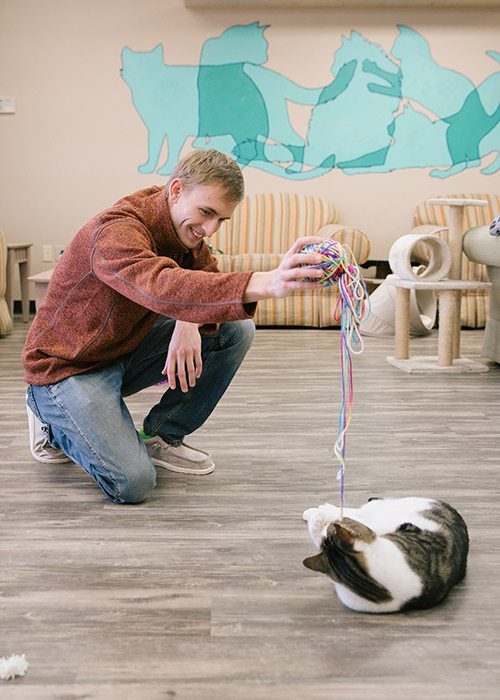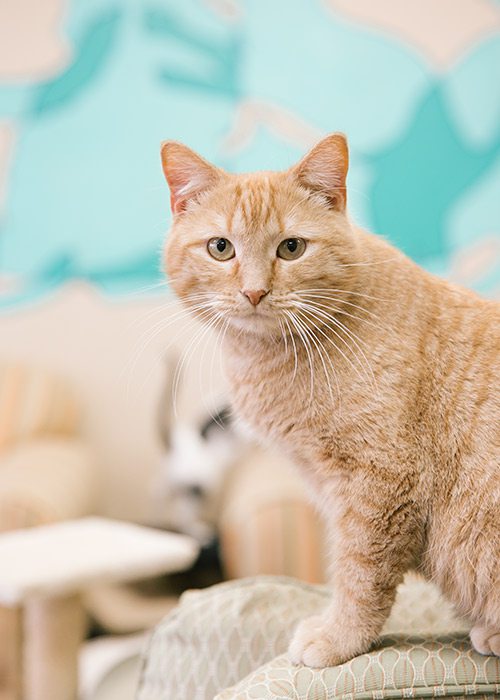 Photos by Brad Zweerink Not into coffee? Mochas & Meows also serves chais, smoothies and teas for you to enjoy while you get to know all of the adoptable cats.
The cafe serves Java House coffees in creative feline-inspired concoctions along with teas and smoothies. The process is simple: Order a drink (they come with lids and straws if you ask), purchase your cat lounge pass for anywhere from 15 minutes to an hour, listen to a few ground rules then cuddle away. The lounge is home to about twelve cats, all of whom come from area animal shelters. Their residency at the cafe allows them to socialize in order to become ideal adoption candidates. Each has a unique personality: Some are curious and stick their little snouts straight into your chai latte. Others are rambunctious and pounce along with the many children spending an afternoon at the cafe. Still others are reserved and prefer to cuddle in the laps of the parents who perch on couches and consider adopting one of the friendly felines. I didn't expect to fall in love over a latte, but one perfect, precious angel chubster kitten would have reformed me of my commitment-phobic ways had he not already been spoken for. Maybe in another of my nine lives.