Profiles
Nine Questions with Zack Exley
He has chased down money for Wikipedia, headed up a fundraising campaign for John Kerry and even gotten under George W. Bush's skin. Now he has settled in Crane, Missouri. Read on to learn about Zack Exley's unusual career trajectory.
By Jeff Houghton
Apr 2014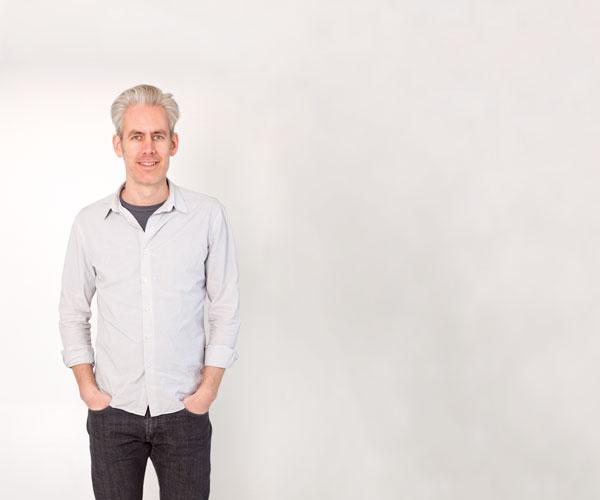 "I've never applied for a job or interviewed for a job in my life," jokes Zack Exley, and yet he has somehow accumulated a remarkably impressive resume. He headed up the Internet fundraising for the John Kerry campaign in 2004, worked for Tony Blair's campaign in 2005, served as the chief revenue officer for Wikipedia and more. The work that had thrown him around the globe finally took a back seat as Exley and his wife, Elizabeth, decided to move to Crane to be closer to her family. Now, Exley is able to work from home or at a coworking space downtown for ThoughtWorks, a software company where Exley serves as practice director. 
417 Magazine: What does being chief revenue officer for Wikipedia entail?
Zack Exley: I brought in the money. Wikipedia is one of the world's top 10 websites, but it is a non-profit that doesn't run ads. I joined to build the online fundraising to support an increase in staff from 20 to 200. We did it! We did it by asking nicely with exactly the info people needed to decide whether or not to give.
417: How did you get your break into the national political scene?
Z.E.: I was living under a rock and wondering what I was going to do with my life after working as a union organizer for a depressing but edifying decade. The accidental founders of the organization MoveOn.org were looking for someone who was an organizer and a computer programmer. I was the only one of those, so they had to hire me.
417: You had a satirical website about George W. Bush in 2000 that caught his attention. What is it like to have a president know you by name?
Z.E.: That was crazy. It was just a little joke. I mean—it just seemed funny that George H. W. Bush's unknown son was going to run for president. Like we were going back to kings and princes or something. The Internet was still new, and no one understood it. The Bush campaign assumed that because they were looking at the site, the whole country must also be looking at it. So they tried to shut it down. Bush told a press conference, "Yes, there ought to be limits to freedom." It was the lead of a national AP story the next day, and all heck broke loose. There was a white van parked outside of my house for a week that I was sure was the CIA. But it was just my neighbor's cousin from Syracuse. 
417: What is the key to using the Internet for political fundraising?
Z.E.: Be honest and sincere. Talk to your audience in person to learn how to communicate honestly and sincerely in their language. 
417: When you work for Wikipedia, do you automatically get a Wikipedia entry made for you when you start?
Z.E.: No, you have to be "notable," according  to the judgment of a handful of volunteers—whoever happens to be paying attention. I was notable once for a moment. I don't think I would meet their standards today. 
417: What is your favorite Ozarks small town festival?
Z.E.: The Crane Broiler Festival, of course.
417: Would you ever run for political office?
Z.E.: I think we need people with a different mix of skills than I have. I can't stand the people of either party who are in there now. We need people better than them and better than me. 
417: What advice would you give 21-year-old Zack Exley?
Z.E.: I would give him my wife's address and tell him to go marry her right away.   
417: What is your favorite outdoor activity in the spring?
Z.E.: Running around in the backyard with my daughter, until the mosquitoes come out.