Style
Annie Sloan Chalk Paint
This super-durable, super-bright, super-fabulous paint is available at Baglady Boutique.
By Ettie Berneking | Photo by Abby Gust
Apr 2015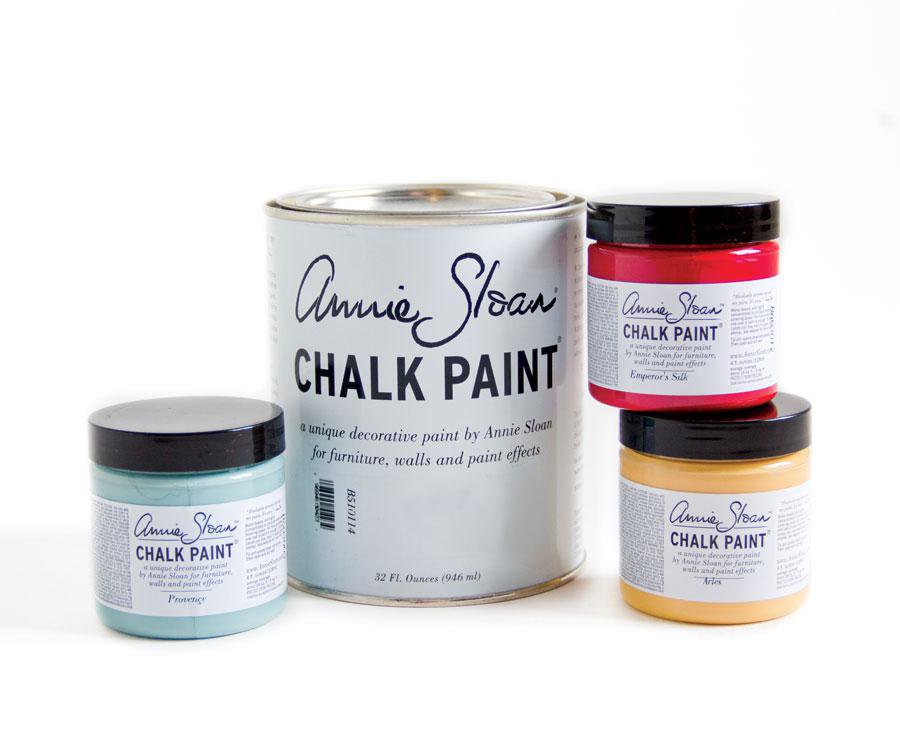 Did you know the ever-so-popular Annie Sloan Chalk Paint is manufactured in Kansas City? And Baglady Boutique carries all 32 colors from Coco Gray to Barcelona Orange.
Store owner Ginny Redfern first fell in love with the durable line of paints and the velvety finish they're known for while she was shopping at upcycling shops in Kansas City. Seeing all those vintage pieces brought back to life in a sea of bright colors was just what Redfern was looking for.
"I love the color palette, and the fact that you don't have to strip or sand before you start painting," she says. Whether you're applying a new coat of paint to glass, furniture, floors, walls, metal or even concrete, Annie Sloan Chalk Paint is up to the task. Redfern even painted the inside of her '61 Shasta camper.
"Customers are continuously surprised and delighted that this is such an easy product to use, and the end result is a high-end finish," she says. Shoppers come in a desperate search for ways to makeover their oak cabinets or transform a family heirloom from antique shab to shabby chic.
And to help customers successfully unleash the power of each can of Annie Sloan paint, Baglady offers classes, and the store provides all the supplies needed.