Profiles
Meet a staffer: Christy Kelly
On this page, we introduce you to one of the people who help make 417 Magazine happen. This month, meet Brand Coordinator Christy Kelly.
Photo by Kevin O'Riley
Apr 2015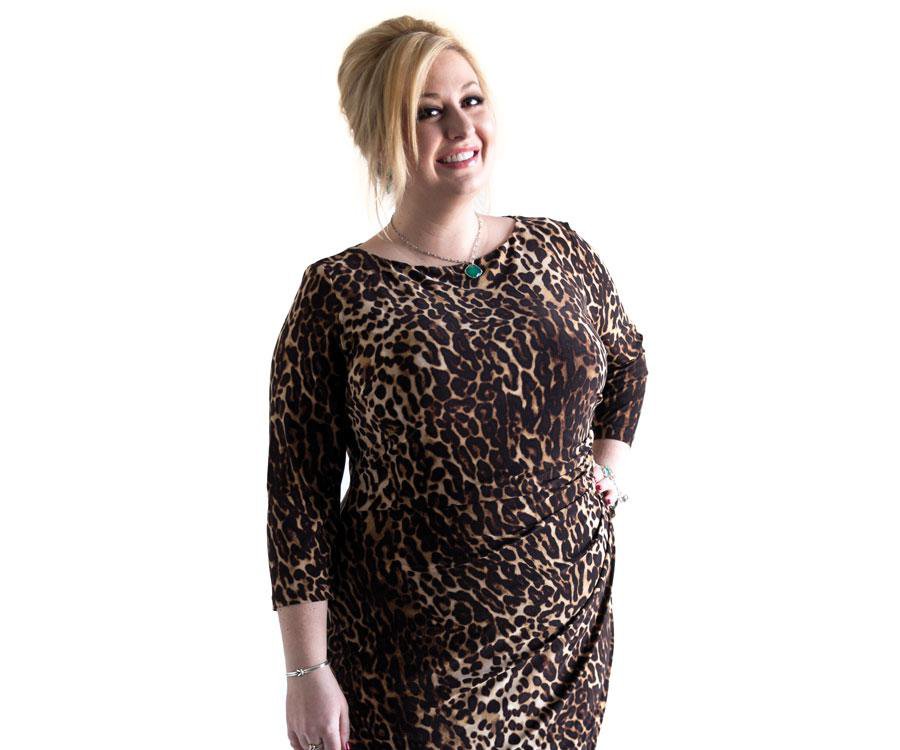 How long have you been working at 417 Magazine?
Six months. 
Describe what you do at work.
As the brand coordinator I meet with our advertising clients and collaborate with the production team to develop creative ad campaigns that make an impact. I also work on branding projects for the magazine and assist with copywriting.   
What are you most proud of at work? 
I'm overwhelmed with pride when an advertising client tells me that the reason they chose to advertise in 417 Magazine is because they have so much respect for the publication and the people who produce it. I feel so lucky to have the chance to work with this incredible team and to be part of something significant here in 417-land.  
What's your favorite thing you've ever had to do for this job? 
My favorite thing I've done is, hands down, forming friendships with my co-workers. I learn from them daily and am consistently inspired by their work ethic and high standards, and the fact that they have a blast doing it all!  
What's the weirdest thing you've ever had to do for this job? 
My first week on the job, I was asked if I could woodburn to create some signs for an upcoming event. Had I woodburned before? No. Did I think I could figure it out? Heck yeah! This magazine runs on teamwork; everyone here does what it takes to produce an exceptional end result. And those woodburned signs turned out great. 
What's your favorite thing to do in 417-land? 
I'm from Houston, Texas. Until I moved to the Ozarks, I had never experienced a real fall season. I am completely astounded by the changing leaves here in October and November. The beautiful colors combined with the magnificent weather have made fall in 417-land my absolute favorite thing! 
What's your favorite piece of magazine lingo? 
"The makeup." It's a visual, color-coded map of the magazine. It appeals to my love of organization, plus I'm a total makeup geek.  
What's your favorite thing to eat that you can only find in 417-land? 
The tomato soup from Gilardi's. I always order a cup as my appetizer. And then I'll almost always order another cup as my entree. They've taken it off the menu, but they'll still cook up a batch for me—thank goodness!
If there were a movie about your life in 417-land, what would its title be? 
It's a Wonderful Life.
What celebrity would you most like to have coffee and conversation with? Why? 
Meryl Streep, because she's beautiful, talented and fabulous. 
Do you have a nickname in the 417 Magazine office? 
Not yet, but I'm sure to do something embarrassing soon enough that will earn me a moniker.  
What do you do in your free time?  
I hang out with my pug, Chuy; paint in my studio; volunteer with the Junior League of Springfield; attend as many plays, musicals and symphony concerts as possible; and explore the city! 
What's your dream vacation, and what five people would you take with you? 
I've recently been on my two dream vacations: to the Hot Air Balloon Fiesta in Albuquerque and up the Pacific Coast Highway in California. I'd say my next dream vacation would be to visit Jackson Hole, Wyoming, with my boyfriend, Clyde. And, if I could bring a team, my favorite couples from Texas.  
What would you do if you won $1 million? 
I would pay off my debts and my house, put aside a stipend for a Pretty Woman–style shopping day, treat my boyfriend and parents to something crazy, then ask my parents for advice on how to wisely invest the rest. 
What is your Facebook status right now? 
No doubt it's a picture of my pug, Chuy! 
What would your co-workers say is your most distinguishing feature?
Probably my smile and sunny disposition.
What was the most surprising thing you learned about 417-land when you moved here? 
When I thought of the Ozarks, I thought of the Clampetts...before they struck oil. I was surprised to meet so many ambitious, creative people and to find that Springfield is actually a mini-metropolis.