Life
A Conversation with Local NAACP President Cheryl Clay
The president of the local NAACP chapter talks about the organization's role in our community—and all the ways it makes an impact.
By Larnelle foster
Apr 2018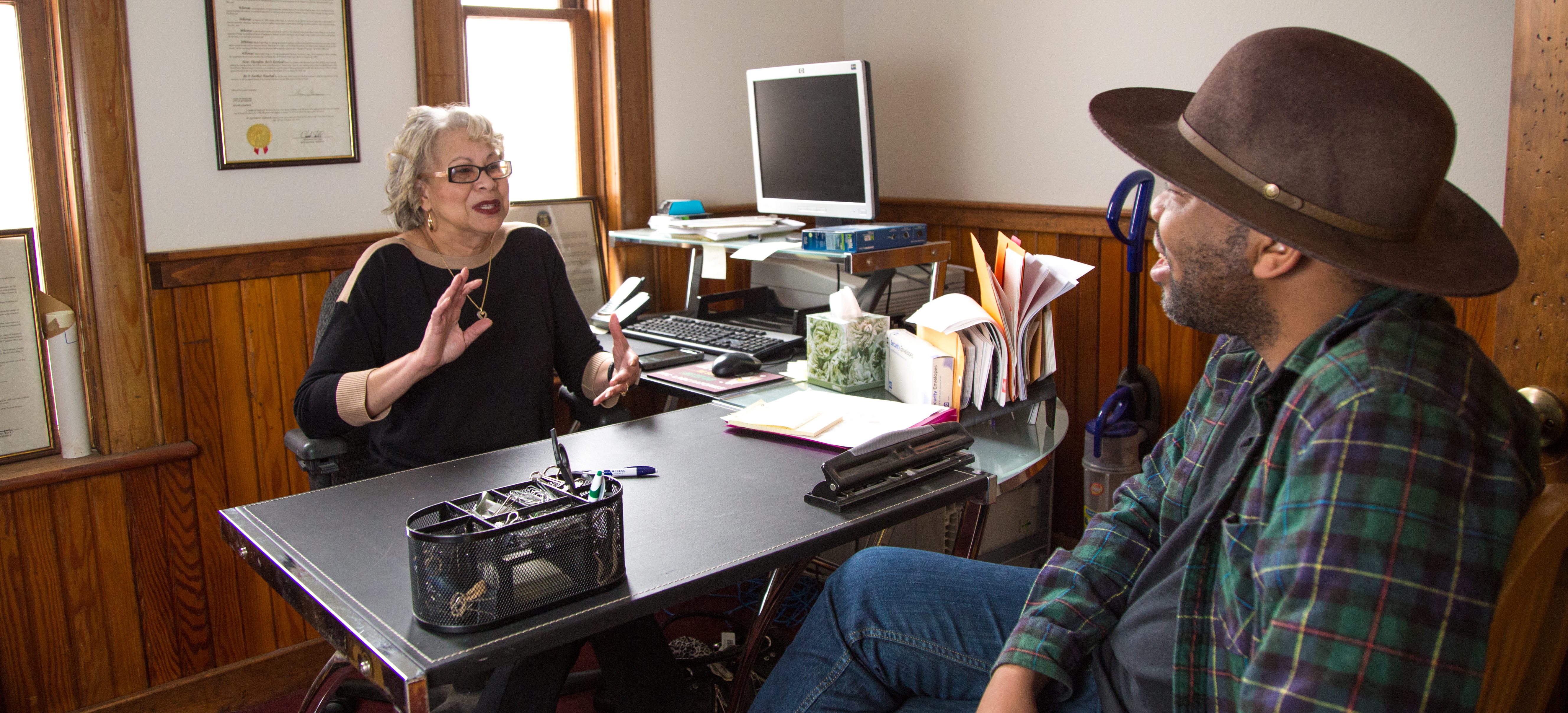 After an impromptu lunch, I have a friend drop me off at the old Washington Avenue Baptist Church. A surprise to me; I didn't even know it existed. Tucked away on Washington Avenue on Drury University's campus, it represents a time 40 years ago when it thrived in the black community as one of the many churches on "church row."
I walk in to find Cheryl Clay sitting in an office that doesn't quite fit in with the beauty of this stained glass church. The sun is flowing in on a beautiful day in January, and I can't help but think this is already a unique experience. 
It's 1:05 p.m. on a Wednesday, and Clay is sitting in a gray office chair. She is wearing a blouse—navy blue with very detailed stitching—and light blue jeans. Her hair is a grayish brown, and her back is to me. She is on speaker phone with a gentleman, and I'm not sure what is going on. I take a seat. 
It seems that he is an older white man, and he is trying to figure out what to do about the issues his mixed-race children are having in school. Clay is letting him know that this is not even close to the first time she has heard of this sort of problem in the community in which he lives. Although he seems frustrated, when they hang up, it seems Clay has calmed him down a bit and given him hope. She also lets him know there will be an event where he can meet people that are in his exact situation at the Midtown Carnegie Branch Library.
Clay swivels her chair in my direction and says, "Is this the kind of thing you're looking for?" I answer "yes." I am now able to see her face. Light skin. Soft. Kind. She wears gold earrings and black frames and has a very direct gaze. She means business. That's clear. But she also listens intently and is ready for action. 
Clay is the President of the Springfield chapter of the NAACP and is on her fourth term (each term being two years). No one has ever run against her. Upon hearing this I also ask her if there is a limit to the amount of terms one can serve. She is very clear that all jobs in the Springfield chapter are on a volunteer basis. And, no. There is no limit. 
We speak about many things. The fact that there are so many grandparents raising their grandkids. That there are very impoverished parts of the Springfield community. That Clay and the volunteers within the Springfield chapter do not just help and advocate for minorities; they advocate for anyone whose civil or human rights are being violated. That's something I did not know. Clay and the people of the NAACP are there for anything from bringing someone to the grocery store because they can't afford it, to sitting in on a conference between parents and a teacher because of bullying in school, or going into a hospital because someone feels they have been wrongfully terminated. But Clay is quick to say, "There are two sides to every story."
I ask her what the real takeaway is in a role like this. It seems like a lot to take on. She doesn't mince words. "I've been argumentative all my life," she says. "I can say what I want to say and the things that need to be said. I have freedom because no one signs a paycheck. There's a lot of work left to be done. Together we can do more." 
"Well, is there a bright spot in all of this?" I ask. 
"The bright spot?" she says. "Seeing young people get involved. We were almost at the finish line, we thought. But then they moved it. So now we need young people to carry us across."
I don't ask who "they" are. It doesn't really matter. I get her point. 
Clay tells me about her three great-grandchildren, 34 grandchildren and nine children. What a legacy. She shows me around this historical church, and I can tell that she is proud. She tells me about her mother, who still lives in Springfield. And about her husband, Lynn, who was her boyfriend at Central High School—also in Springfield and across the street from where we stand having this conversation. 
As we leave the church, she tells me that she has to drop off her Publisher's Clearing House envelope. She says: "I hope they'll be standing at my front door soon with a dozen roses and a check. All it costs me is a stamp!" 
I can't help but laugh. I didn't even know that was still a thing. And then I think, what an amazing way to spend a Wednesday afternoon.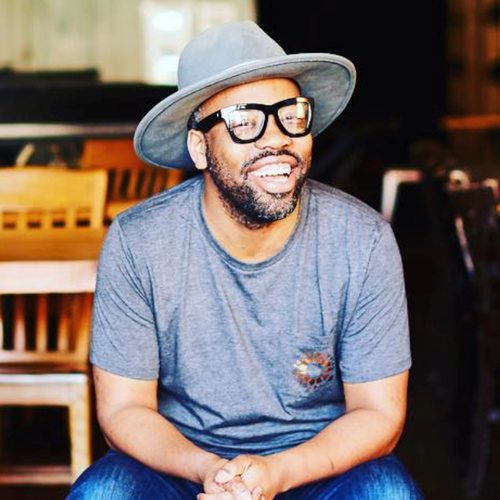 Hi, I'm Larnelle Foster, and I'm the owner of Q Enoteca on Commercial Street. If you haven't already heard, Springfield is awesome. Through conversations with people who are also awesome, we can look at how these 417-landers are strengthening the culture of the place we all call home. You can find me exploring this topic and more in my new columns in 417 Magazine. Let's do this! Photo courtesy Prixel Creative.