Reviews
Stressed-Out? You Deserve Dinner at OMO
OMO Japanese Soul Food's menu is full of traditional dishes that deliver instant comfort.
By Rose Marthis
Apr 2018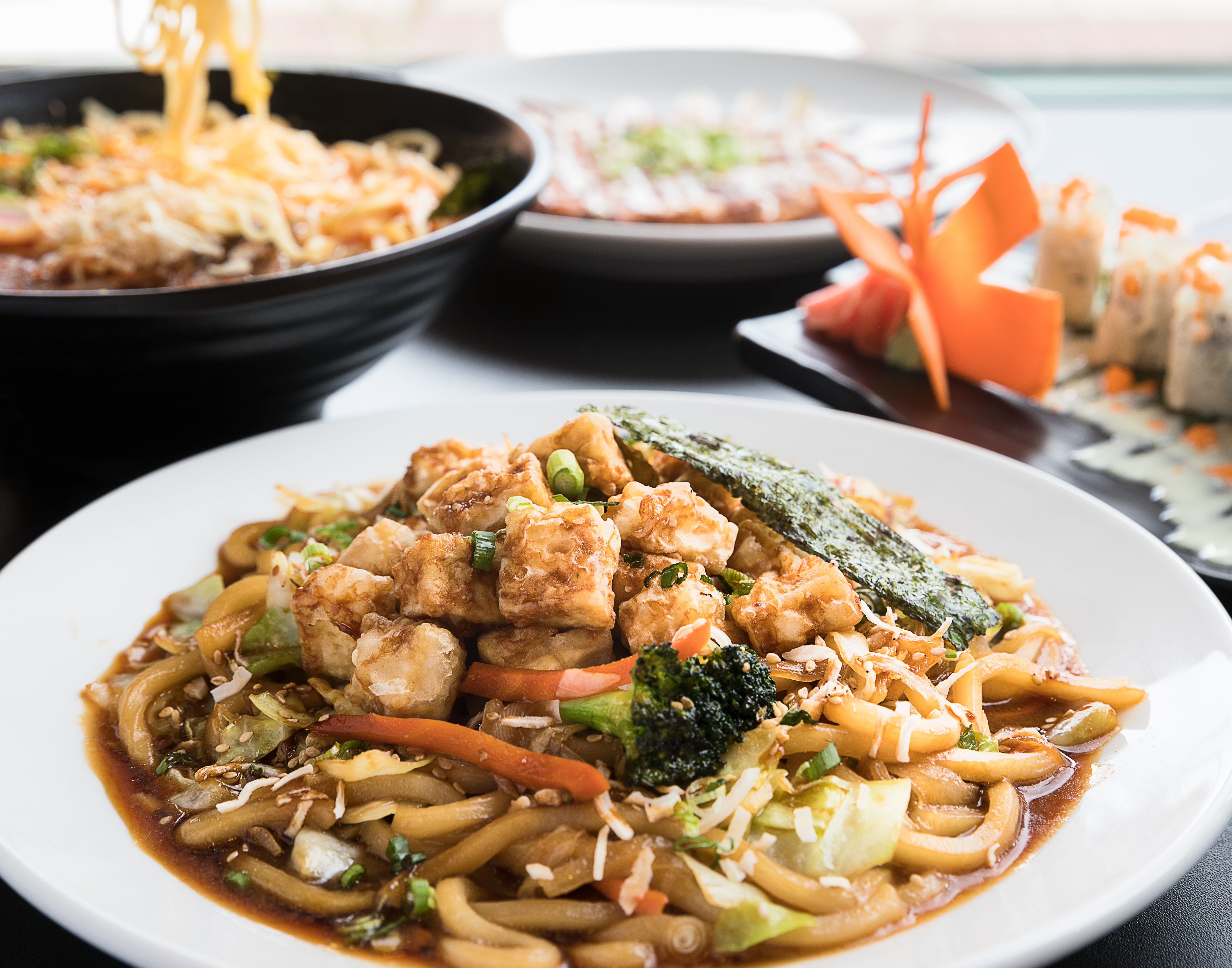 I am a strong believer in the phrase "eating your feelings." Not in the unhealthy way in which overeating becomes a way to avoid your problems, but in the social way of "I had a long day, and I haven't eaten anything, and I need some nourishment surrounded by people I love." And on a recent chilly weekday, I had exactly one of those days. 

My boyfriend, Brandon Pratt, had an equally long day, and because we had neglected our weekend grocery shopping, we were out of luck when it came to making dinner at home. We needed something warm and comforting, and we took a bet on finding it at OMO Japanese Soul Food. 

Walking into the cozy restaurant in Chesterfield Village lets the warm air and savory scents relieve you from the blistering wind. The restaurant was bustling with chatter that was soothing in its own way, like everyone else was there to find a moment of zen in their busy days, too. We settled into our two-top along the wall, and I took in the decor of Japanese art, trinkets and plants while we waited for our drinks.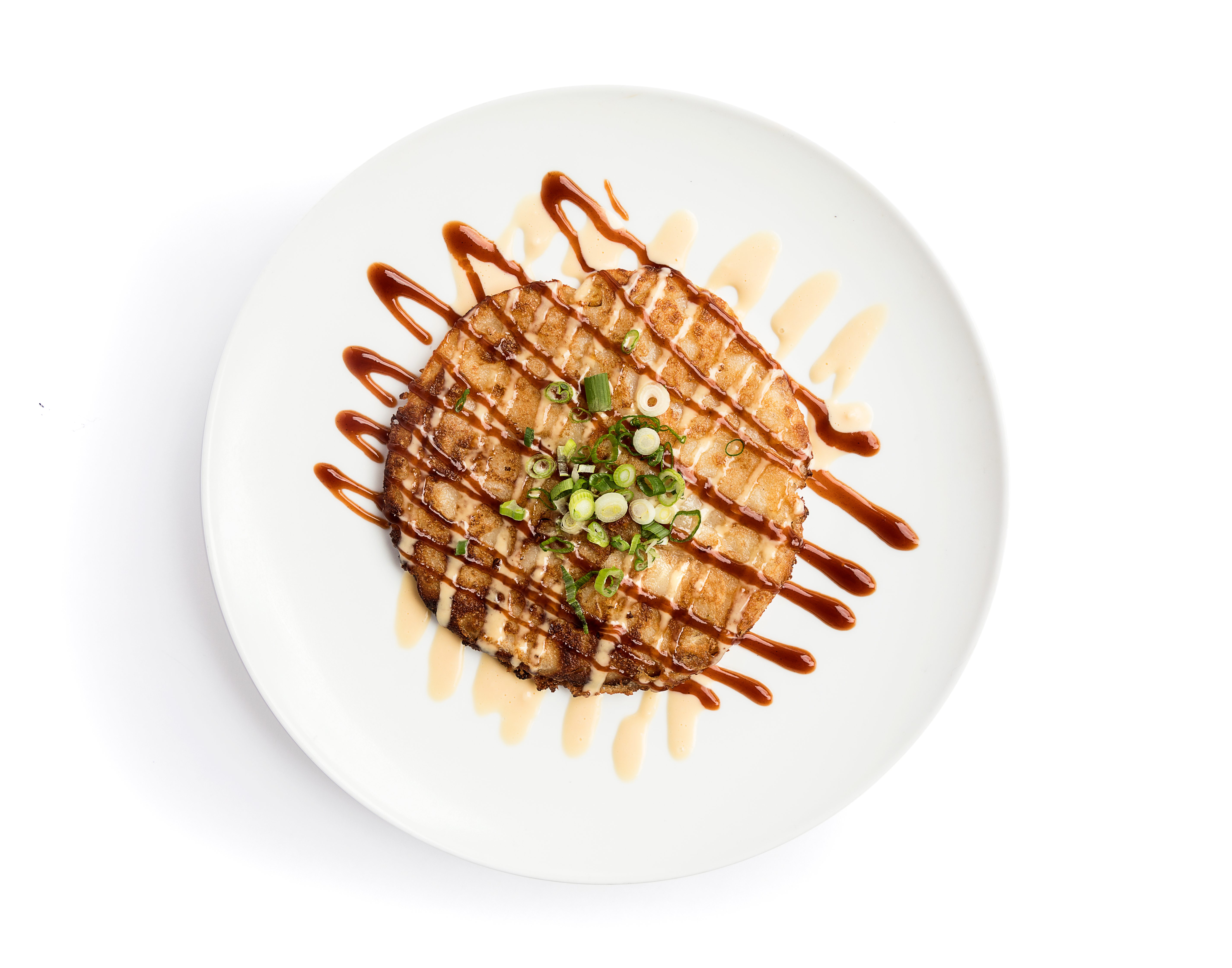 Photo by Brandon Alms
The okonomiyaki appetizer is a traditional Japanese dish similar to a cabbage pancake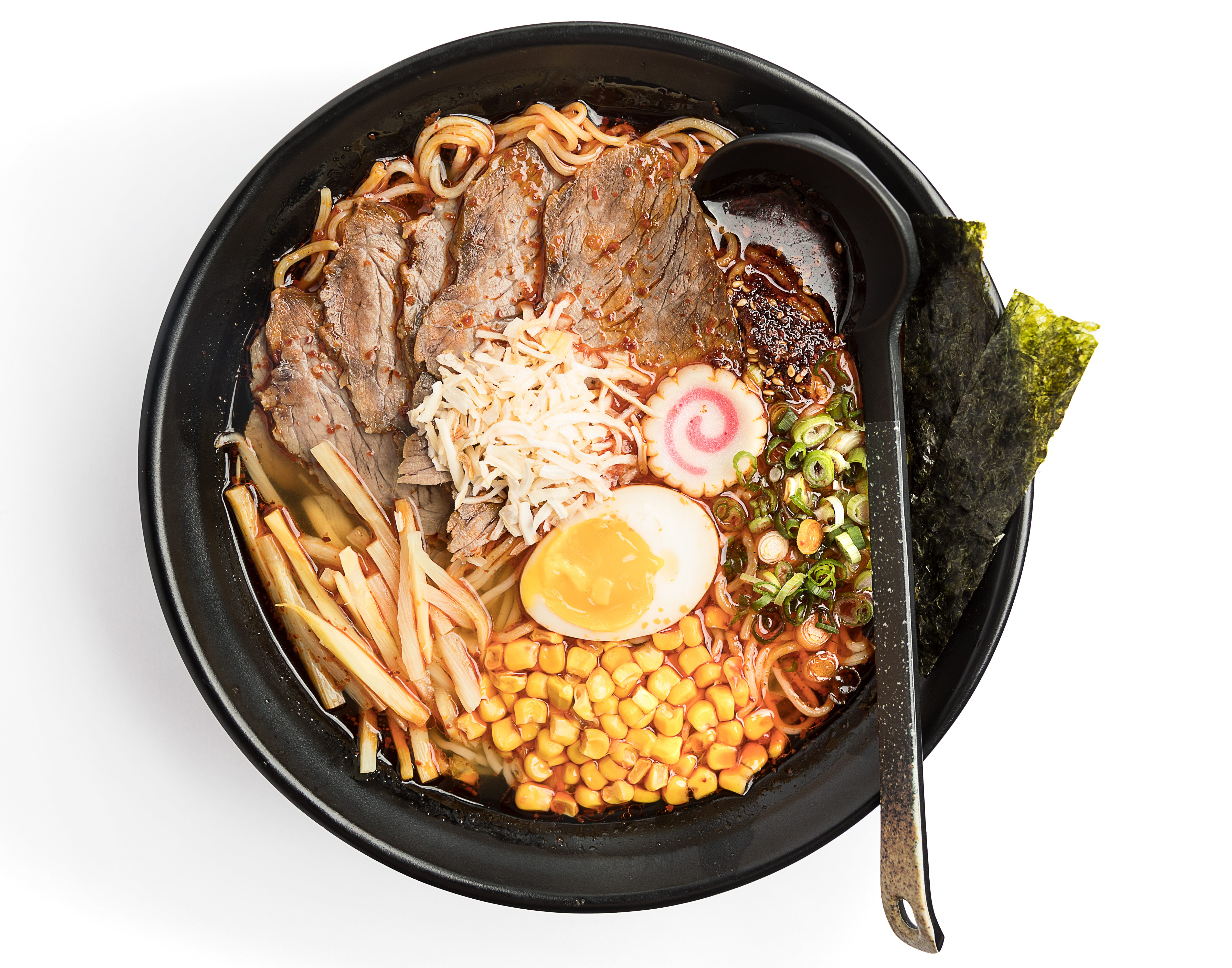 Photo by Brandon Alms
OMO's ramen bowls come with your choice of noodle, broth and meat.
The menu is expansive but not overwhelming, with a lot of options for Japanese classics and build-your-own dishes. Brandon and I both like to try a little of everything, especially when we're trying a new place, so we decided to get an appetizer, a sushi roll, a bowl of ramen and a noodle dish. (We have a lot of feelings, okay?) The first thing to arrive was okonomiyaki, a traditional Japanese cabbage pancake with crispy edges and a gooey center covered in sweet and tangy sauces. The cabbage inside was soft but still had a substantial texture to it. The first thing you taste is the tangy sauce, and then the deeper, caramelized flavor of the pancake comes through. Once you get to the center you lost that caramelization, and I wished the whole thing tasted like the delightfully crispy edges. 

Next we dug into our sushi roll, the Hokkaido roll that adds seaweed salad, masago and a house cream to the classic California roll ingredients of crab, cucumber and avocado. I expected the seaweed salad to add another layer of flavor, but it was really just a textural component. The only thing that added a new taste was the sweet mayo house cream sauce, but I enjoyed the roll despite its basic nature. 

I was already starting to feel myself get full, but I'm not one to back down from a challenge. Our entrees arrived, and we had to shuffle things around to make room for the giant portions. Brandon got a ramen bowl with spicy broth and beef. I shy away from spicy things, but I could handle the heat here because it didn't build on itself. The broth's deep flavor tasted like it had been simmering all day, and it was the perfect bath for the sliced beef, corn, bamboo shoots, soft boiled egg, Japanese fish cake, scallions, seaweed and, of course, ramen noodles. The broth-to-noodle-and-topping ratio was balanced, making the dish very filling. My favorite part was the varying textures of the vegetables and the way the sweet corn was a bright pop against spicy broth. 
Photo by Brandon Alms
The menu has traditional dishes and familiar flavors so you can craft a feast fit to your tastes.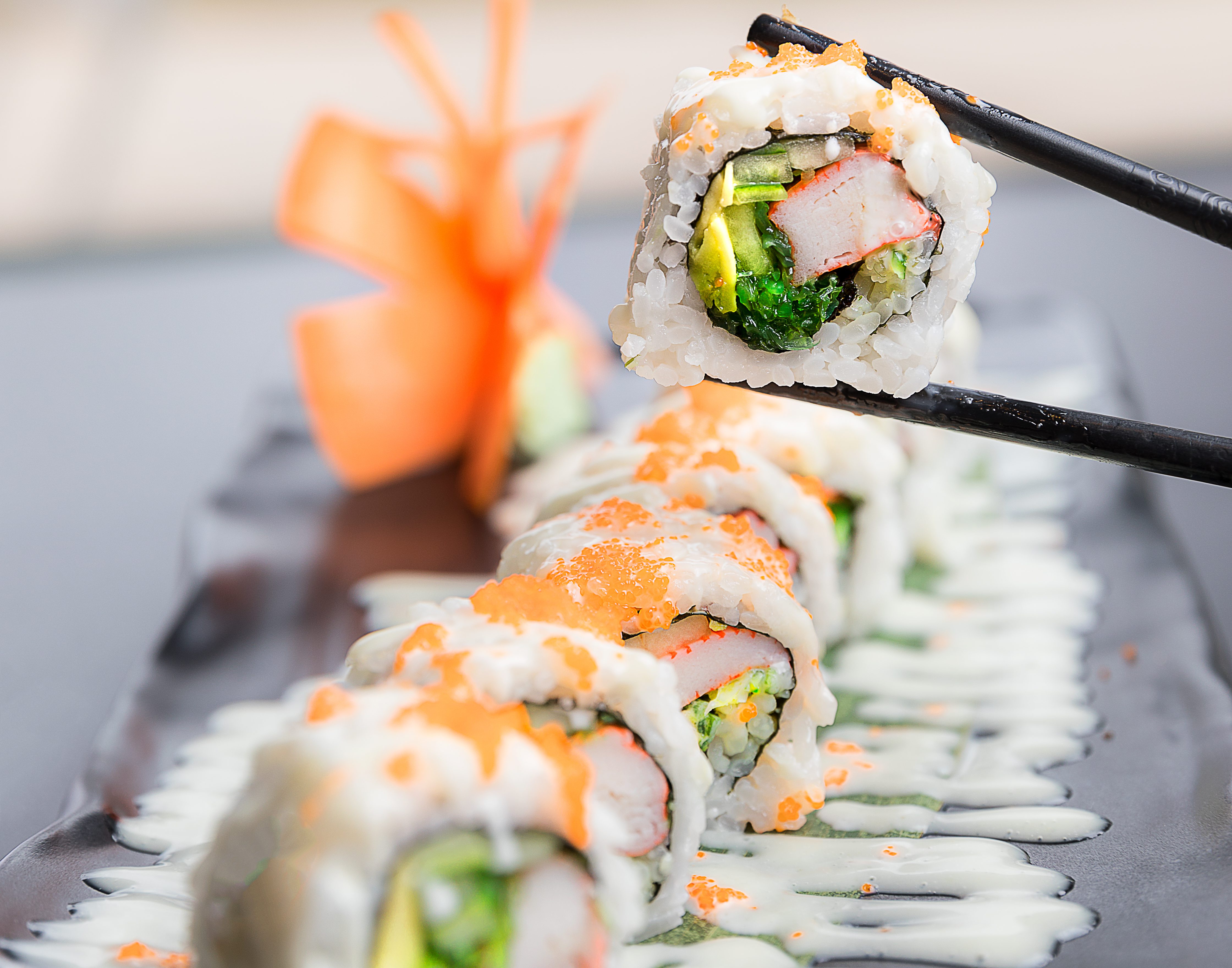 Photo by Brandon Alms
The Hokkaido roll adds seaweed salad, masago and a house-made mayo the classic California roll.
My dish was equally huge and skewed sweet rather than spicy. I went with the yaki-udon stir fry, which is udon noodles with tofu, and it came with carrots, cabbage, onions and a slice of seaweed on top. I loved the soft noodles and veggies but wanted my tofu to be crunchier and have a little more flavor. It tasted exactly like the sauce, which was sweet and only sweet—something I don't mind, but I can recognize the need for another note of flavor. 
Brandon and I left feeling full and much more relaxed, carrying our leftovers so when we ate lunch at our desks in the busy office the next day, we could escape one more time to a cozy restaurant where warm food can melt away your stress along with the outside chill.


---
Know before you go
There are two doors. Use the front one to be greeted at the counter and be seated; the back one is a sure-fire way to have to wade through tables while people stare at you. 
You can play it safe...
One of the most popular menu items is the OMO Box, a familiar bento box that lets you taste a little bit of everything.
...But we suggest you don't
Order something you don't recognize and you'll get a more authentic Japanese experience. Owner Stephanie Liu made it a point to fill the menu with dishes she grew up eating in Japan.
Leftovers are encouraged
Portion sizes here are huge. It feels like you'll never reach the bottom of the bowl, so you'll take home a doggie bag. But it's okay. The leftovers are microwave tested, and they reheat just fine.
---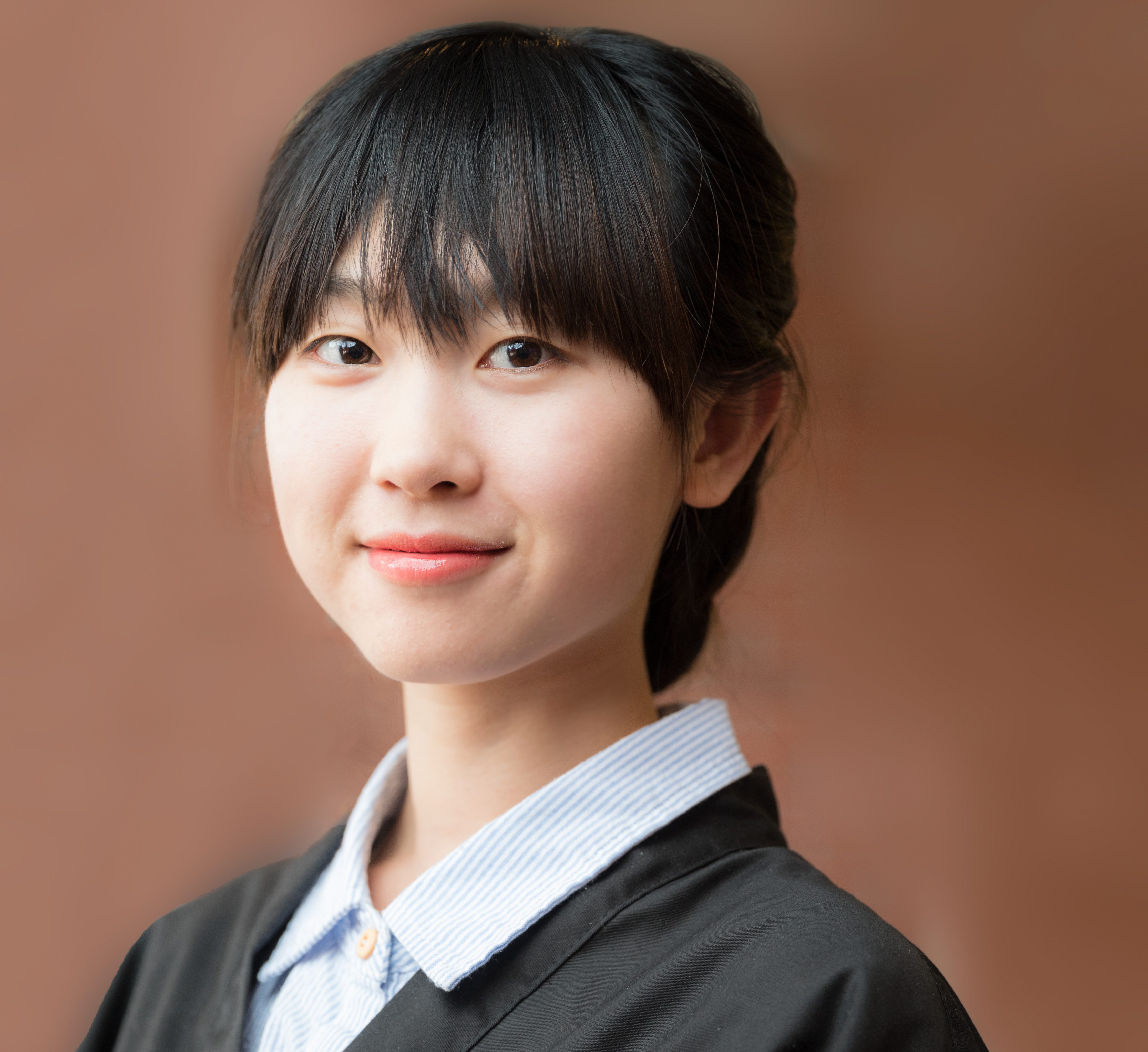 Q&A with owner Stephanie Liu
417 Magazine: What's your history with Japanese food?
Stephanie Liu: When I was in high school, my mother was teaching in Japan for a couple years. My family got the chance to visit frequently and live in Japan for a while. That was my first time experiencing Japanese culture and Japanese food. One thing that I understand is that with good food—the Japanese people say there's a soul in the food, which means that there's love and effort from the chef who made [it]. 
417: How did you develop the menu?
S.L.: It's hard to find a lot of good Japanese food in the United States, so we traveled a lot to New York, California, Florida and Texas to see and experience. They change a little bit to adjust to the local taste. We explored to see what taste is really good in the United States. We want to do authentic Japanese food and also make it flavorful for the local people. We make our own sauce and cook every ingredient in the traditional way.
417: Why ramen?
S.L.: We have ramen because it's the main thing in Japan. Everywhere has a ramen shop in Japan. Where I live is an island in Japan, so our ramen noodle style is more like the Okinawa style. We also offer udon noodle. These are what I first tried and had been having in Japan, so I really want to bring that taste to Springfield. Different ramen shops put different toppings. [We] garnish our ramen bowl with a lot of different toppings so it makes the soup tastier.
417: How does OMO contribute to Chesterfield Village and the Springfield food scene?
S.L.: Chesterfield Village is actually growing, and Springfield is growing as well. I think it's good timing for us to try something new in Springfield. This type of store is kind of new in Springfield. We also really want to bring authentic stuff to Springfield. We have a lot of variety because those items that we pick and put on the menu are the ones that we think, "Oh, that dish is really an authentic food in Japan." We're offering more homestyle food that you can eat in Japanese restaurants. Our chef says, "Our food really tastes like Grandma's"—what an authentic Japanese family would eat every day, something common and traditional. 
2101 W. Chesterfield St., Suite B102, Springfield
11 a.m.–9 p.m. Monday–Thursday 
11 a.m.–10 p.m. Friday and Saturday