Reviews
Farm to Freezer
The Keeter Center adds an ice creamery to its fresh-from-the-farm repertoire, and College of the Ozarks is creating some must-try flavors.
By Sarah Guinn
Aug 2013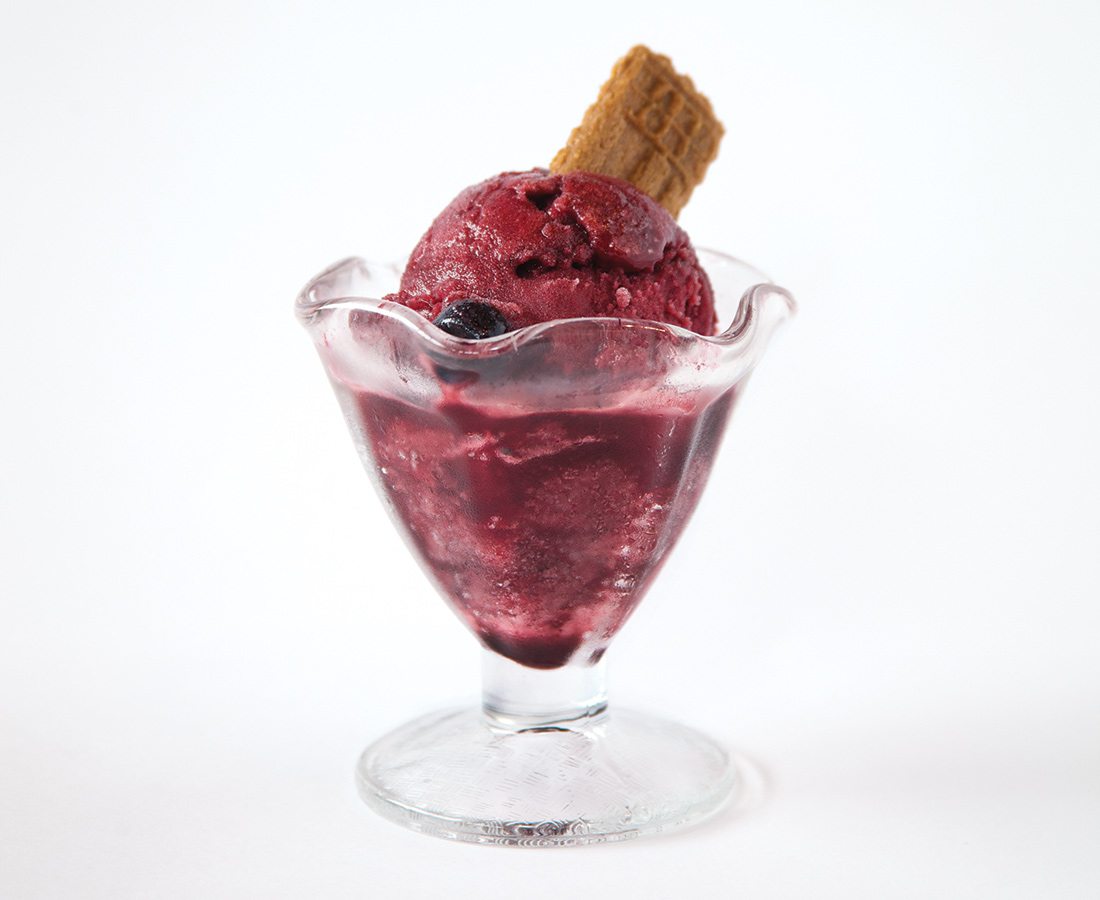 Molly Matney loves ice cream and loves serving up Nettie Marie's Homemade Ice Cream at the College Creamery inside the Keeter Center at College of the Ozarks. But this isn't any ordinary ice cream. Matney is part of a student team that makes the ice cream on campus and serves it fresh to Keeter Center guests. 
Like much of the food at The Keeter Center, the ice cream goes through a farm-to-table process. A group of students begins with milking the cows and then pasteurizing and bottling the milk.
A second group of students in the kitchen makes the base for the ice cream before handing it over to the creamery. From there on, Matney and another team of students take over and put the product through its last stages before it gets scooped up for guests to enjoy. 
The product is turned up and frozen in one machine, then the ice cream is sent to a blast freezer where it gets a hard freeze. Once the ice cream has gone through that hard freeze, it goes to a test freezer where it will soften just enough for prime ice cream deliciousness. 
And this farm-fresh, homemade ice cream doesn't stop there. Besides classic flavors like vanilla or chocolate, guests can choose from 12 flavors, including blueberry basil sorbet or Bobcat Crunch. "It's fun seeing little kids come in to try all the different flavors," Matney says.
Students have been making ice cream for a long time, but not to this scale, says Elizabeth Hughes, College of the Ozarks public relations director. The College Creamery started serving up its desserts in March of this year. 
The creamery carries sorbets and custards along with the ice cream. When they visit, guests can watch Matney and other staff members make fresh waffle cones in addition to the ice cream that fills those cones. 
Hughes says the creamery has a nostalgic, old-timey feel, and the name "Nettie Marie's Homemade Ice Cream" is a nod to Nettie Marie, the wife of W. Alton Jones, who was a benefactor for the college.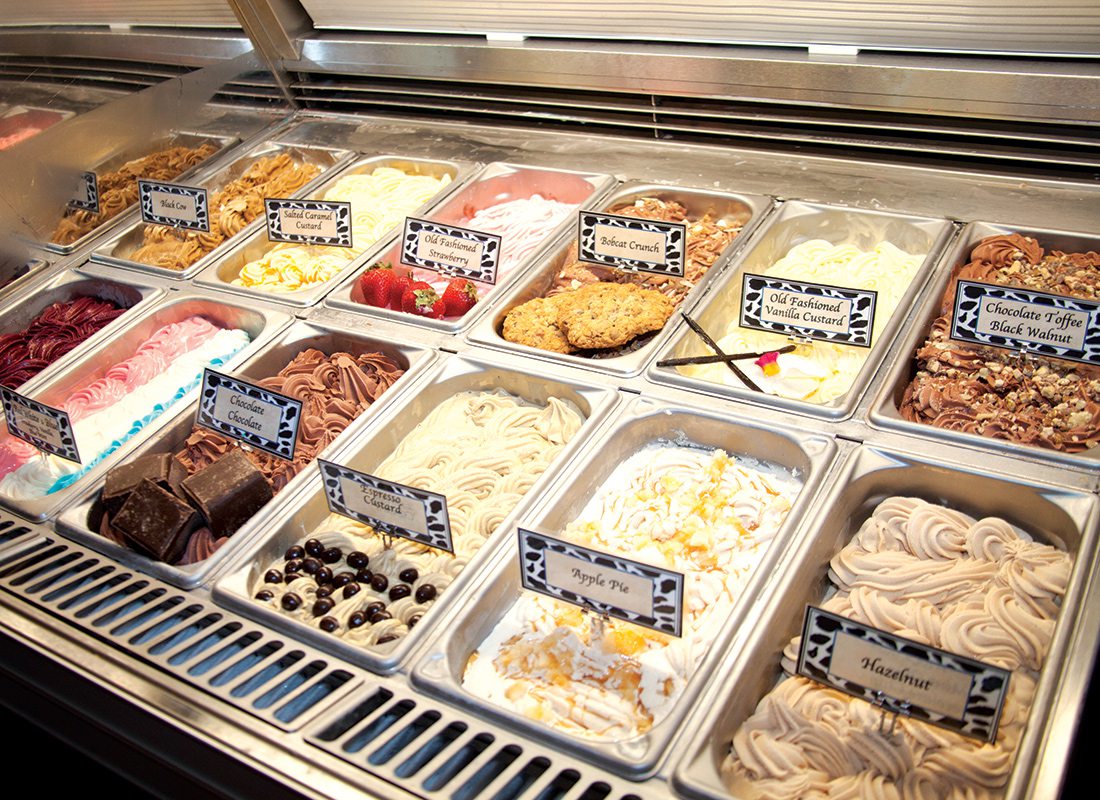 Flavor Profiles
Five must-try Nettie Marie's ice cream flavors.
Blueberry Basil Sorbet: A super-fruity, dairy-free option 
Bobcat Crunch: Chocolate ice cream mixed with toffee, almonds, white chocolate and oatmeal cookies
Black Cow: Vanilla bean ice cream mixed with root beer sorbet 
Red, White and Blue: A combination of strawberry, vanilla and blue mint flavors 
Orange Creamsicle: Reminiscent of an old-time orange float with a soda shop flavor