Style
Emerson Park Changes Men's Grooming Game
Style is more than a look; it's a feeling and an essence. And no one knows that better than Michael Doss, who created men's styling product line Emerson Park with moody fragrances and quality materials.
By Julie Sedenko Davis
Aug 2017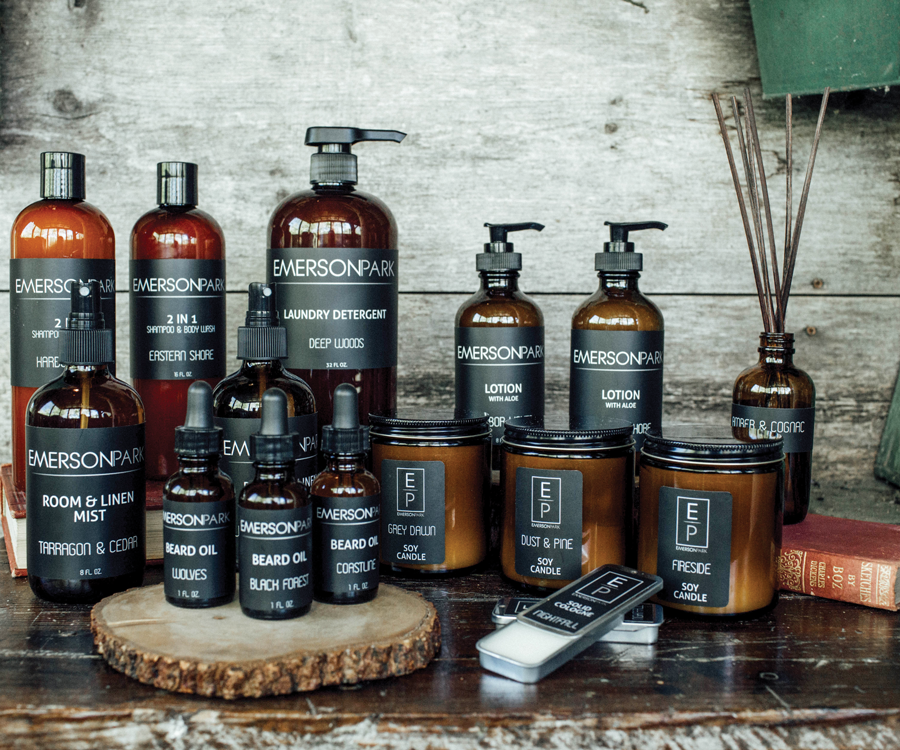 It started as a hobby, but in a little more than a year, Michael Doss's part-time project has practically become a regional frenzy. Emerson Park (which gets its name from Doss's middle name: Emerson) isn't just about fragrance. It's about mood. "We put you in a different mindset," Doss says. 
Real whiskey and tobacco were ingredients in Doss's first soap. Another was made with coffee. Working out of his garage, Doss was making beard oil when he discovered what he calls a proprietary ingredient. "It increases spreadability and absorption and acts as a sealant so it's almost waterproof," he says. "It's not your typical oil. There's more science behind it." 
Clive Gray, co-owner of Grayson Home, discovered Emerson Park during a friend's photo shoot at his cabin. Gray put the entire line in his store and became a customer himself.
In addition to beard oil and soaps, Emerson Park now includes two-in-one shampoo and body wash, lotions, candles, room sprays, shaving soaps, aftershave and colognes, even laundry detergent. Plus the items are affordable; candles and lotions are priced at just $18.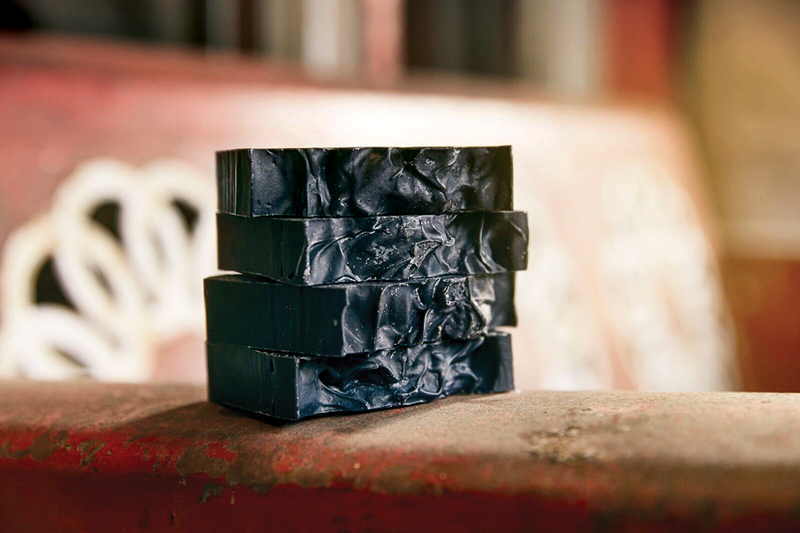 The fragrance and quality of Emerson Park products stand out. The brand's top-selling scent is Eastern Shore, a fragrance with tones of cedar, amber and cherry. Another favorite scent is Black Forest, available in a beard oil made with lavender, tea tree oil and eucalyptus. Doss says the line takes people to a relaxed, outdoorsy place. "Think Kennebunkport, Maine," he says. 
Even the look of Emerson Park is unique with its amber glass bottles. "I wanted to have something you could see in your man cave or on your desk that looks attractive," Doss says. Even women love the products, using beard oil as hair treatment and confiscating their guy's shaving soaps. The beard oil is also popular for revitalizing tattoos. 
Having grown from Doss's garage into a 2,000-square-foot warehouse, Emerson Park is available in about 30 stores and will soon be sold nationwide. Doss believes 417-land has been an integral part of Emerson Park's popularity. "Local people support local things," he says. "Springfield alone and word of mouth—I credit my success to that. I feel lucky to be here."