Recipes
Cooking with Local Tomatoes
Whether you're growing tomatoes in your backyard or picking them up at a farmers market, August is the perfect month to be cooking with the fresh, local fruit.
By Vivian Wheeler
Jul 2018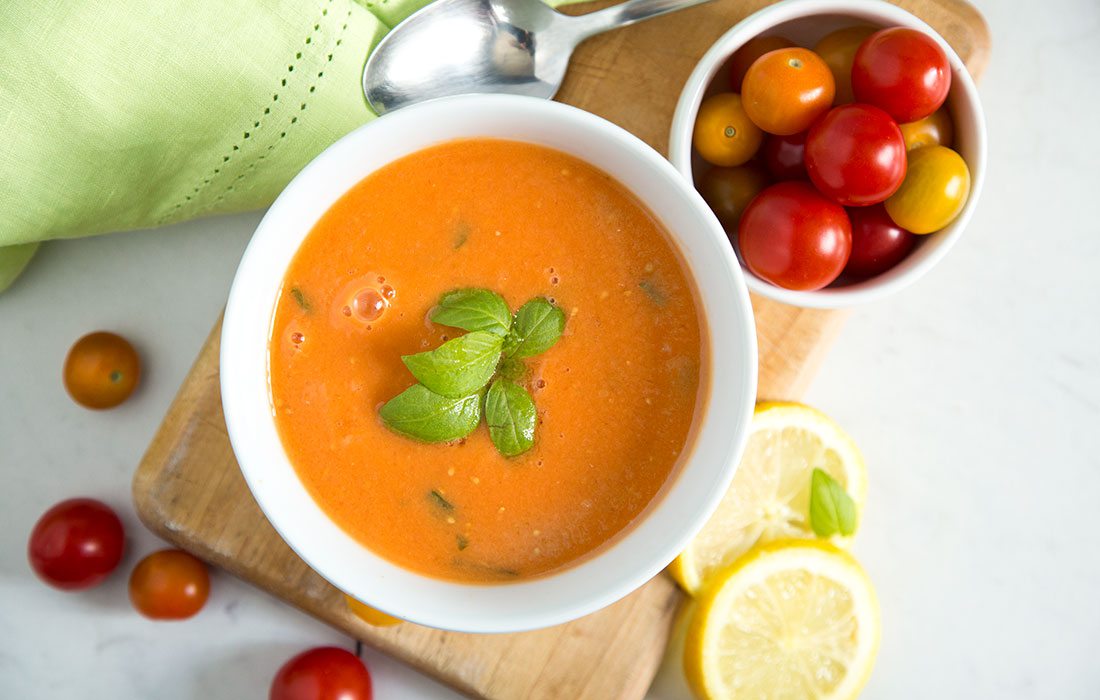 Here in the Ozarks, tomato season gets rolling around the end of June and typically continues throughout September. Heck, if it's been a hot summer, we might even see local tomatoes into late October. But peak tomato season hits in August, and if you have a home garden, you probably have these nightshades coming out of your ears right about now. During peak season, tomatoes are not only found in abundance (and typically at their cheapest), but they are also at their sweetest and most delicious stage. Now is the time to make the most out of this summer superstar.
In order to enjoy tomatoes in all of their peak, deep-flavored glory, Drake Tillman recommends making dishes that utilize fresh tomatoes. Tillman, who has worked for several local restaurants and is set to open his restaurant, Elkhart & the Robberson, next year, focuses on fresh, seasonal cooking and is always looking for ways to incorporate local produce in his menus. "For me, I generally hate to ruin a nice, golden heirloom tomato by cooking it down into sauce," he says. "[When you cook a] tomato, it changes the whole makeup of it." 
When it comes to working in the kitchen with fresh tomatoes, Tillman says it doesn't have to be complicated. The key to creating a standout dish is to source the highest quality tomatoes you can find. For Tillman, this means tomatoes from Millsap Farms. "The Millsaps have some of the best tomatoes I've had," he says. The Millsaps grow an assortment of tomato varieties, including several types of heirloom tomatoes, all of which can be purchased at their booth at the Farmers Market of the Ozarks.
A perfectly ripe, fresh tomato can do a lot of heavy lifting when it comes to crafting a scrumptious dish, especially if paired with complimentary ingredients that highlight the tomato's tangy sweetness. Tillman says aromatics like basil, borage and fennel go well with tomatoes. To build an easy salad, throw together a simple vinaigrette, add your preferred aromatic and toss with cherry tomatoes. 
Another of Tillman's favorite ways to cook with fresh tomatoes is to make a gazpacho. "In the summertime, I like really light, refreshing chilled things," he says. "Rather than just doing a chilled tomato soup, [gazpacho] can be a little sweeter.  It can be a little brighter, and it's really versatile." Whether you're using your tomatoes in a salad or soup or simply eating them sliced with a sprinkle of salt, not much tastes better than a Missouri tomato in the summertime.