Dishes
These 417-Land Meal Kits Make Cooking at Home a Cinch
It's the Blue Apron concept but with a more local and sustainable approach. We've got the dish on three meal kits you need to check out.
By Ana Elliot
Aug 2018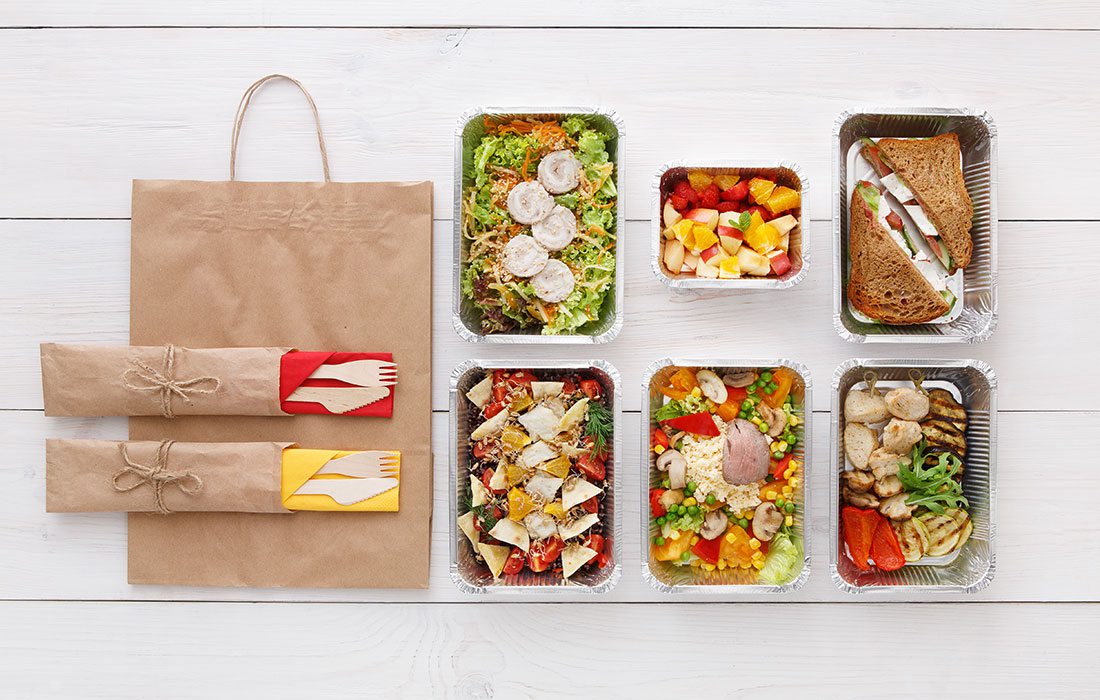 Love cooking and utilizing local flavor but don't quite have the time to make a weekly farmer's market run? You're in luck. Several Missouri favorites are offering delivery boxes—think Blue Apron, but with goods grown or made in your area. These boxes are simply fresh grub delivered to your door. Most offer single orders or a recurring subscription, so you can indulge as often as you'd like.
Farm 2 Counter has a box for everything. Prices range from $35 for just veggies all the way up to $75 for "the total package" (think: fruits and veggies, non-GMO eggs, cured meats and a few other surprises). Farm 2 Counter even delivers local and certified organic noms to your doorstep each week. For other options, there's the meat box (it costs $99 for eight proteins) and a customizable box for any combination your heart desires. 
Just outside of 417-land are some regional options worth a look. Vero Pizza hails from our neighbor city of St. Louis. The city's 2017 Chef of the Year, Katie Collier, is the brain behind the operation. The kit comes with everything you need to make delicious pizza or pasta at home (or both, depending on which kit you choose) with fresh ingredients including handmade pizza dough and pasta noodles. If you choose pasta, Vero sends all the necessary goods so you can even make Collier's famous sauce. it beats anything you can find in a jar! Vero's Pizza and Pasta Kit for 4 is $55. 
You'll have to make it to the store to pick up Ruby's meal kits, but once you get home, the concept is the same. The grocery store has developed recipes and prepped them, so you get as much food as you need—no more, no less. Ruby's offers kits for chicken quesadillas, a cashew-chicken casserole, crock pot meals and many more options starting at $14.99 for a two-person serving. If you're short on time and energy, snag one of the premade slow cooker meals, and you'll have a completely hands-off dinner option in no time.
Joining the game is another local grocery store, Hy-Vee, whose meal kits require no subscription. Just pick up an ingredient box or order it online, add a few staples from your pantry (think olive oil and salt) and get cooking. The ancho honey citrus pork chops, which are prepared in a sweet-and-spicy marinade, take 40 minutes to cook and include sweet potatoes and asparagus as side dishes. It serves two people and costs $19.99. Other options include bulgogi bowls and cheeseburgers with candied bacon.


---

Send the Sweets!
Got a sweet tooth, but don't have the time (or desire) to bake? Several Springfield makers will bring treats right to your door. The Cake Truffle Store delivers cake pops, cake truffles and more made-to-order options. All of The Date Lady's products (date syrup, chocolate spread, coconut caramel sauce, etc.) can be shipped wherever you are. Askinosie Chocolate also ships its full range of organic, direct-trade bars—talk about a sweet mail day! And for a delivery that's sure to make you smile, Prairie Pie offers a seasonally-rotating menu of 10-inch pies and mini 5-inch pies.