Waterways
Paddle Into a New Adventure This Summer
Before the summer's up, test your paddling prowess with these different ways to hit the water.
By Claire Porter
Aug 2018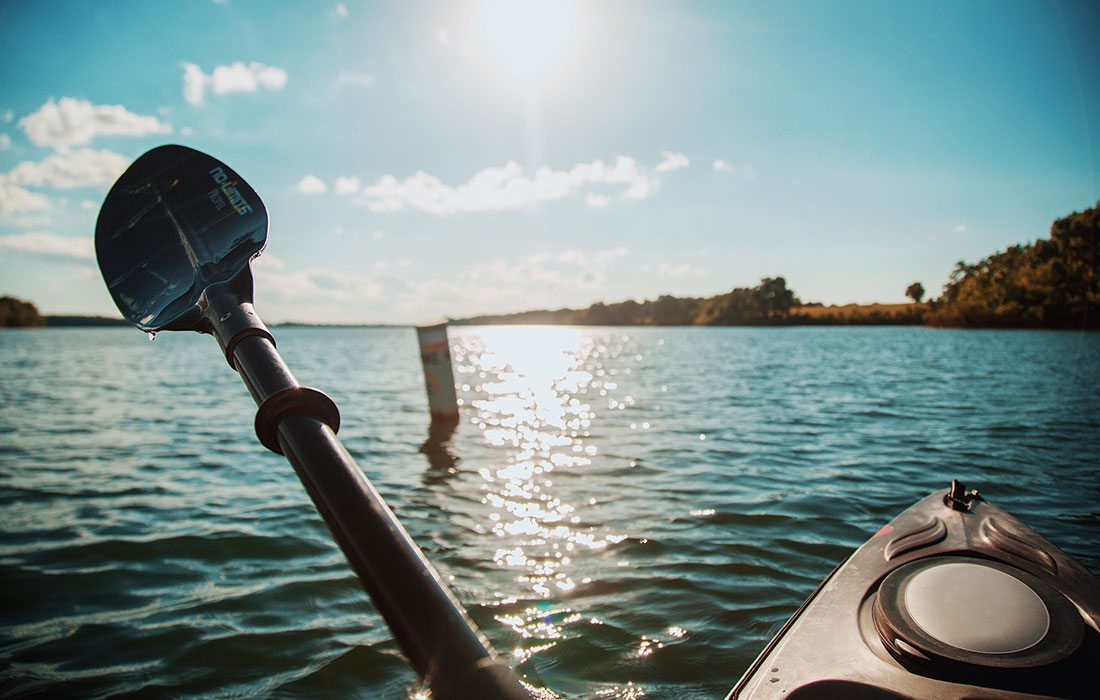 In the throes of August with its scorching heat and long days, Missouri's waterways beckon. Most of us break out the fishing gear and lounge the day away in a motorboat, but there are many arm-powered ways to enjoy the cool splashing rivers, lakes and streams of our region. Before the end of summer, give your biceps a hearty workout and round out that tan with these paddle-powered experiences.


For the Night Crawler 
If basking in the sun during the most oppressively hot month of the year sounds terrible to you, grab your watercraft and hit the lake under the cover of darkness. Fellows Lake Marina (4208 E. Farm Road 66, Springfield; 417-833-2058; fellowslakemarina.com) hosts periodic free moonlight floats for non-motorized watercraft (think canoes, kayaks, rowboats and paddleboards), giving you the chance to see the water sparkle under the moonlight. Keep an eye out for a moonlight float in September. If it takes more than peaceful serenity to power your paddles, head to Bull Shoals Lake to join 38 Paddle Co. (727 Warren Road, Kirbyville; 417-689-3771; 38paddle.com) on one of the company's Full Moon Floats. This monthly paddleboard event takes place under the full moon with live music. Each float is themed around that month's moon. August's sturgeon moon float features glow-in-the-dark body paint. 

Hiking, biking, camping—the options are endless in the Ozarks. Please take two minutes to tell us what activities float your boat so we can deliver you the best content.
For the Sports Fanatic
We all know people who are never content to leisurely putz around the lake on a kayak, taking in the sights and biding their time. They're itching for adventure and action instead. If this describes you or someone you know, the Arkansas Canoe Club Northwest Chapter (arkansascanoeclub.com, contact chapter president Rob Moody at rarkansasoutdooroutfitters@yahoo.com for details) has the fix. In addition to monthly group floats, the chapter has boatball games. Boatball is a team sport requiring you to pass, dribble, paddle and score from your kayak—essentially, it's basketball in a boat. Club members use the intense sport as practice for whitewater season, but it's a great outlet for your competitive side, too.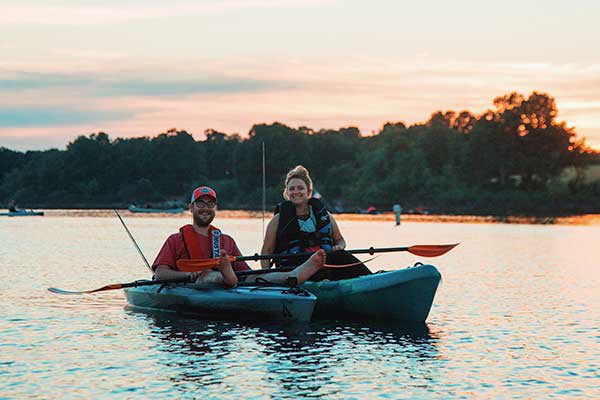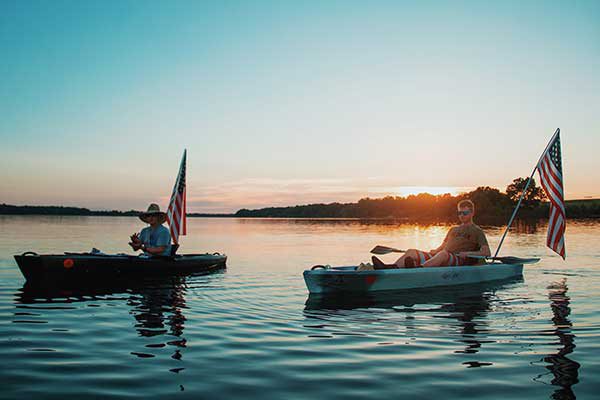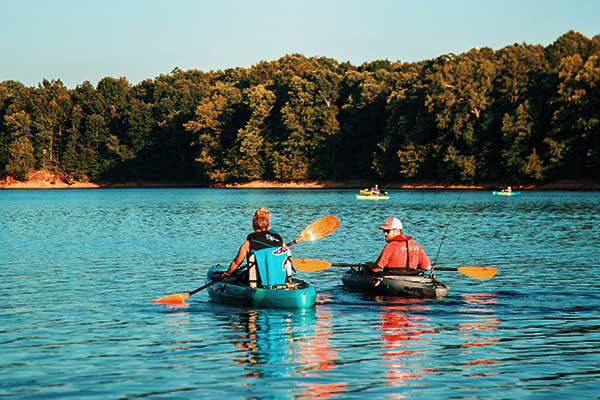 By Noah Roth-Saalberg Before the end of summer, give your biceps a hearty workout and round out that tan with a paddle-powered experience.
For the Speed Demon
Considering all of the rivers and streams crisscrossing the state, it should come as no surprise that the state is teeming with watery race courses. From the massive MR340 traversing the Missouri River in 88 hours to smaller races rushing through tributaries and less mighty rivers, paddlesport racing is alive and well in Missouri. No matter your fitness level, dipping your toes into racing culture can pack a little thrill into your regular 'yaking or canoeing routine. Organizations like the American Canoe Association and websites like midwestpaddleracing.com stay updated with racing opportunities throughout the state. If the thrill of the finish line isn't what drives you, or if you're just wanting to test the waters, check out this year's Paddle MO event. Happening September 19 through 23, the 100-mile route down the Missouri River is an easier introduction to long-distance paddle races without the pressure of the timeclock. 


For the Perpetual Learner 
Sometimes we need a little push to get into a new hobby. Luckily, paddling groups in 417-land provide a sense of community and a wealth of knowledge to turn you into a paddle pro in no time. Facebook group Branson Kayak Club is a friendly group of paddlers from the Branson area who share events, gear advice and troubleshooting tips regularly. The more formal club Ozark Mountain Paddlers arranges floats, clinics and workshops to help you become more proficient and confident on the water. The club also focuses on conservation and education, providing opportunities to help clean up local waterways and reach out to the community.