Spaces
Winterize Your Home
Get your home ready for wintertime from the inside out with the help of a couple of 417-land builders.
By Savannah Waszczuk
Dec 2014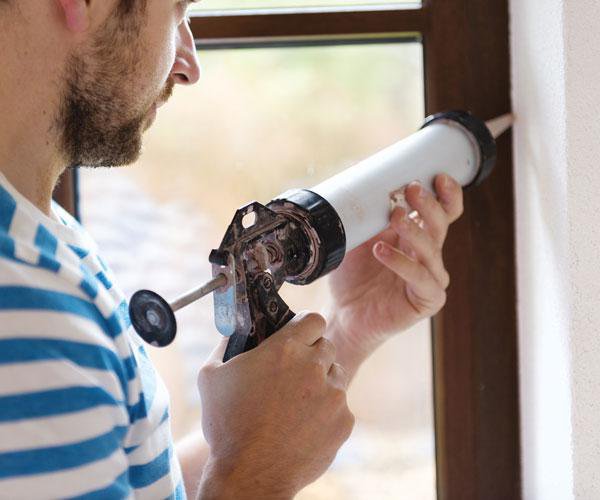 As temperatures outside dip lower, there's nothing more comforting than heading indoors to a nice warm home. But before you spend too much time cozied up next to the fireplace, be warned: your home might not be ready for winter weather. We talked to Sam Clifton of Millstone Custom Homes (millstonechr.com) and Jason Bekebrede of Monticello Homes & Development (homesbymonticello.com) to learn a few things you should do before the colder temperatures move in for the season. 
1. Inspect Your Crawlspace.
Before it gets too cold, it's a good idea to check out your crawlspace. Be sure to check the space for things like water leaks, termite damage and even mold. "It's also a good idea to get in there and make sure no insulation has fallen down," Clifton says. While you're busy looking around, take the time to close all exterior vents on your home's foundation. 
2. Give Your HVAC a Check Up.
"You should have your HVAC checked for proper function, change your filters on the HVAC system and have your ducts cleaned," Bekebrede says. This is especially important because you'll be spending a lot more time inside your home during the winter season, and you'll cut down on the dusts and other things that are being blown throughout your home. 
3. Check Your Door Seals. 
It's important to check the weather stripping around all of your doors that lead outside, and make sure they are sealed tightly. "The best way to do this is during the daytime," Clifton says. "Make your inside as dark as possible, and shut your door. Check and see if any light comes in. It shouldn't." Those little cracks seem minor, but they can let in a lot of cold air. Sealing that up will help reduce your utility bill, and everyone likes saving money.
4. Inspect the Caulking Around and Inside Your Home. 
"Important places to focus are showers, backsplashes and windows." Bekebrede says. "If you have a leak somewhere like a shower, it can cause water damage." 
5. Have Your Irrigation System Blown Out. 
Even if you have drained all the water out of your irrigation system, there's still some left in those pipes. When temperatures dip below freezing, that water can freeze, expand and crack the PVC piping and end up causing a lot of problems. Also, "make sure to have the irrigation for all of your landscaping blown out," Clifton says. 
6. Disconnect Hoses and Splitters.
"Anything attached to the hose faucet can cause it to freeze," Bekebrede says. Make sure to remove all of this stuff and store it before temperatures dip below freezing. 
7. Have Your Fireplace Checked Out.
It's important to have a licensed professional come to your home and check out your fireplaces or pellet stoves to make sure they're running property. "If you don't have a carbon monoxide detector, buy one, and if you do, check the batteries," Clifton says.