Life
5 Best Santas
It's official: Santa Claus is coming to town. We've made a list, fact-checked it twice and rounded up the five best Santas in 417-land.
Written by Lillian Stone | Photo by Kevin O'Riley
Dec 2016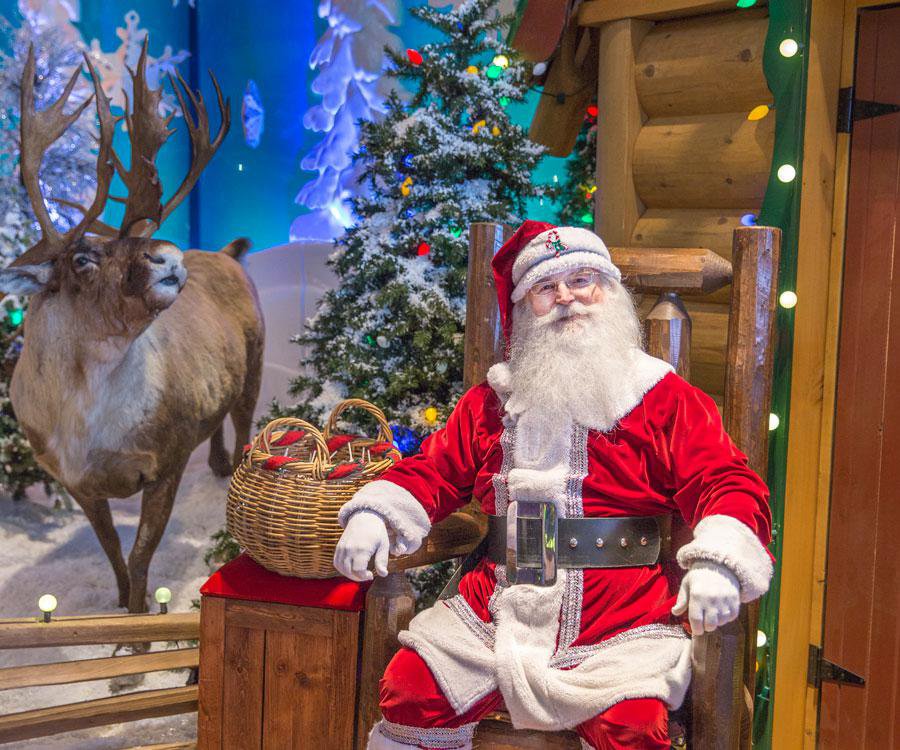 1. The Santa at Bass Pro Shops
Why We Love Him: The Bass Pro Shops Santa is eternally jolly in a rustic setting that comes through in family photos. Santa's Wonderland at Bass Pro also offers crafts for kiddos and photo packages. The experience is totally worth braving the line, but we recommend snagging a free Bass Pass at the ticket depot. The pass lets guests explore the store, then slide in to see Santa at their designated time with little or no wait. You can also wait in the standby line, which typically has a shorter wait Monday through Thursday.
2. The Santa at Branson Landing
Why We Love Him: Find the Branson Landing Santa inside of a 50-foot Christmas tree in the middle of the Landing. His sparkling Christmas tree house holds events including an annual parade and pet nights where guests can bring their pets for pictures with Santa.
3. The Santa at Festival of Lights at Jordan Valley Park
Why We Love Him: Jordan Valley Park's Festival of Lights gives kids the reins with a hands-on, engaging Santa experience. Kids can join this fun-loving Santa in a mini parade after the annual tree lighting; they can also snap a selfie with the jolly old elf.
4. The Santa at Silver Dollar City
Why We Love Him: It's easy to get in the holiday spirit with a visit to Silver Dollar City's rosy-cheeked Saint Nick. His real beard and twinkly eyes will warm even the Scroogiest heart, and the park's Old Time Christmas decorations are fun for the whole family.
5. The Santa at The Polar Express
Why We Love Him: Kids and their families can enjoy cookies and cocoa with Santa on this magical holiday train ride. Everything about the Branson Scenic Railway Polar Express experience ties into that old-fashioned, storybook Christmas—including Santa's classic look. The train fills up fast, so be sure to call in advance to reserve your tickets.