Travel
Bright Lights, Big City: Why You Should Take Your 8-Year-Old to New York City
To experience New York City with new eyes, take a bright 8-year-old along for the ride. President and Associate Publisher Logan Aguirre visited the Big Apple with her daughter, Lucy, and her mom, Joan Whitaker.
By Logan Aguirre | Photos by Joe Buglewicz, Logan Aguirre
Dec 2017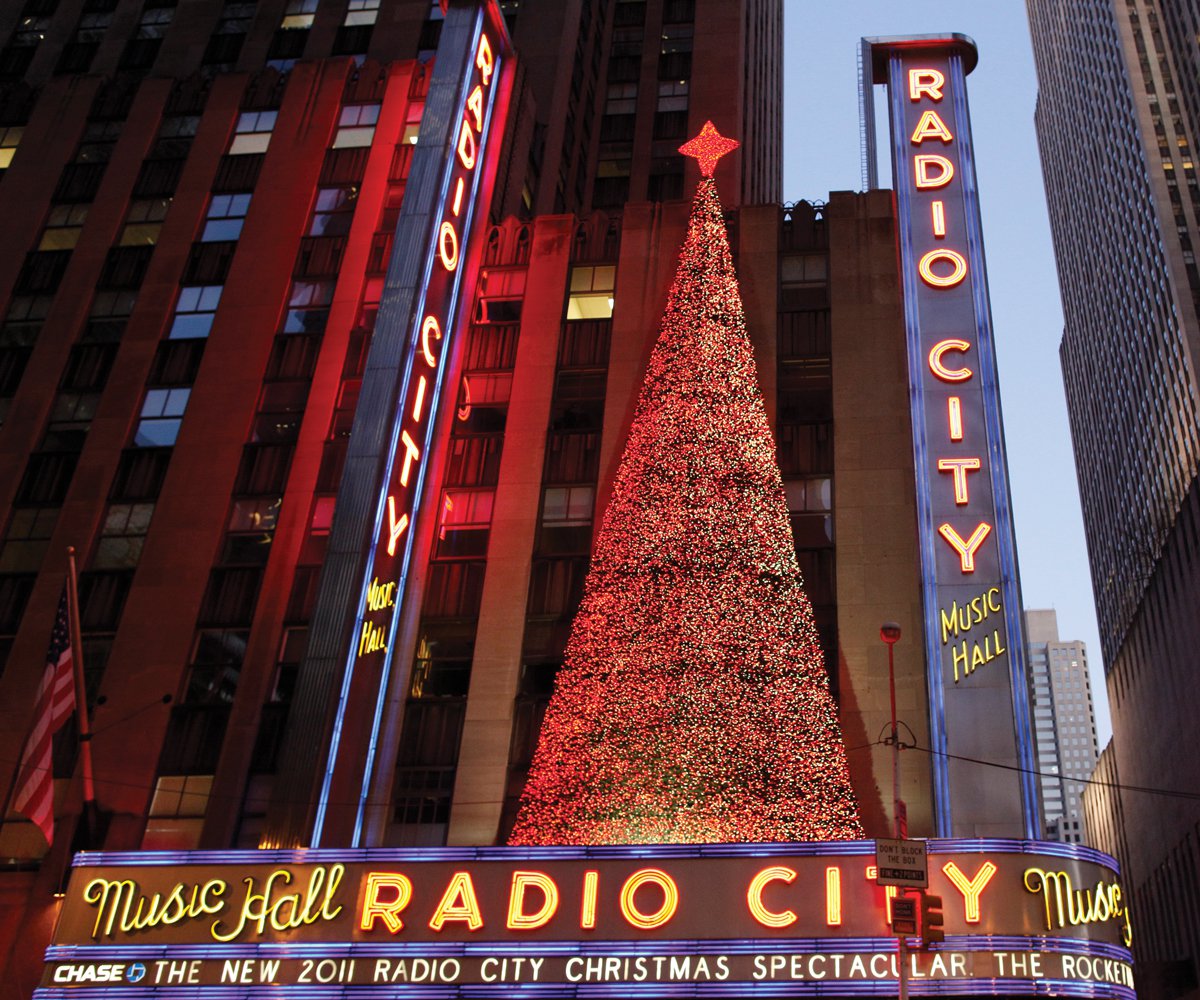 Taking an 8-year-old to New York City at Christmas time sounds a little over-the-top ridiculous, I get it. I've heard all the questions. I mean, she's only 8. How much will she really remember? Can she even really appreciate what she's seeing? If you do this now when she's 8, what does she have to look forward to when she grows up? If you set the bar this high when she's 8, what does she think will be next—Paris? 

To all this I say, she'll remember enough to make a lifelong impression, she'll appreciate things that you only notice when you are little, she'll look forward to exploring the world because she knows there's so much out there to see, and, no, she doesn't think Paris is next. She is just as happy and curious in our cul-de-sac as she is exploring the Big Apple. And if she sets her sights on Paris then I'll help her dream that big!

A Little Background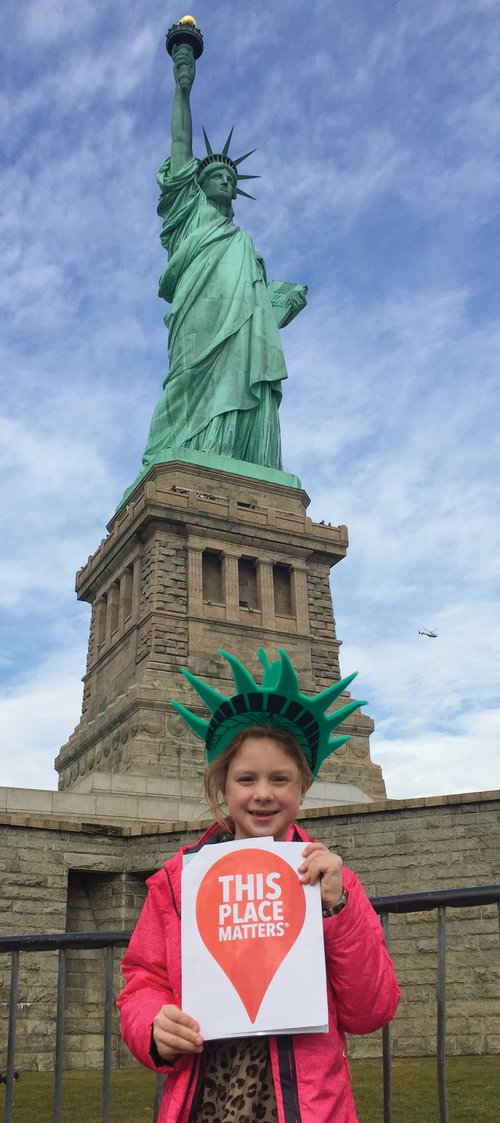 If I'm honest, this was about me more than her. Backing up, it's about my parents and what they did for me. So then it's really about me, our family and what we want for Lucy. 

When I was 8 years old, our family moved from Atlanta, Georgia, to Schenectady, New York. Culture shock, weather shock, accent shock—we had it all. But in my family you embrace these things by diving in head first and making the most of your situation. So that year at Christmastime my parents put us in the car, and we drove a few hours to check out the closest big city, which, lucky for us, was New York City.

We saw the Rockettes at Radio City Music Hall. We summited the Empire State Building on a ridiculously cold, cloudy and windy day. My dad held my hand as we walked up every single step of the Statue of Liberty together. We ate Lombardi's pizza in Soho. And as an 8-year-old girl seeing the city for the first time I told myself, "I want to live here one day." And 13 years later I did just that. I graduated from the University of Missouri and headed straight to New York to begin my career at a boutique public relations firm on the 12th floor of none other than the Empire State Building.

The trip as an 8-year-old sparked more trips to New York throughout my life, most of them as girls' trips with my mom. So it was only fitting that when Lucy was born, I started dreaming of taking her to New York at Christmas when she was 8, and, of course, I wanted my mom there. (No one is more fun to do New York with than Joan Whitaker.) New York City is always fun to visit, but at Christmastime it is truly magical.

The Next Generation
For Lucy's 8th birthday last August we gave her a New York City–themed suitcase with The A to Z Guide to New York tucked inside to announce that we were headed to New York the first week of December. We used the book as a jumping off point to plan our itinerary. And when the time came, we did it all. We saw the Rockettes at Radio City. We summited the Empire State Building. I held her hand as we climbed every single step of the Statue of Liberty. We saw Matilda on Broadway, rode the subway, shopped at outdoor markets and at Macy's, rickshaw'd through Central Park, had frozen hot chocolate at Serendipity III. We ice skated at Bryant Park, took in the beautiful window displays on 5th Avenue, stopped by the New York Public Library (really just to check out the gift shop) and took in the bright lights of Times Square. We went to Grand Central Terminal and watched the rush hour crowd over cocktails (Shirley Temple for Lucy, Bellinis for me and my mom).

Her sweet little face, all bundled up with red cheeks, and the look of awe and excitement dazzling in her eyes as she held my hand up and down those sidewalks is something I will never forget. And what does she have her sights set on now? Planning our next trip for when her brother Cruz is 8. She wants to pass it on, too.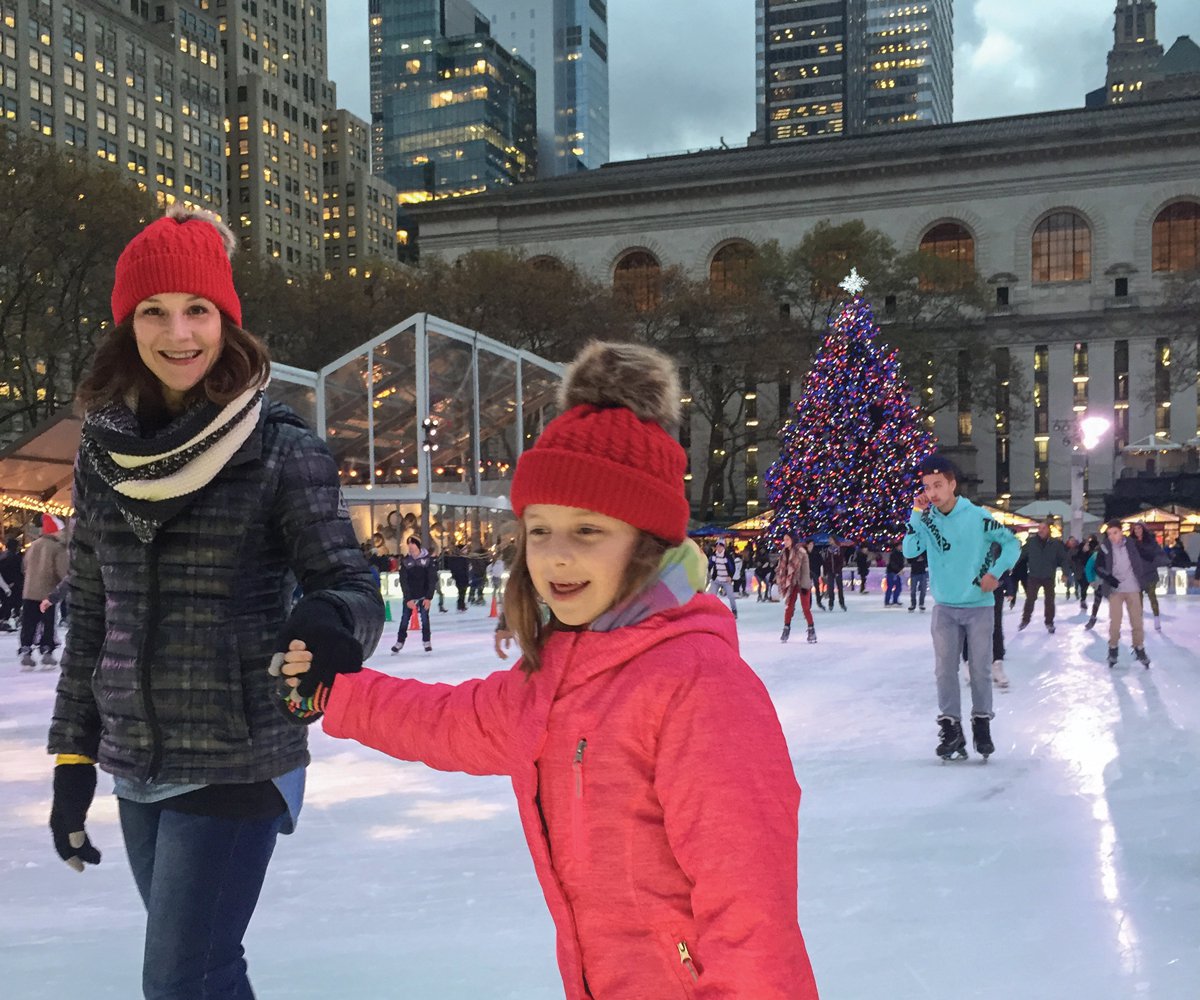 • I bought Lucy The A to Z Guide to New York a few months before our trip so she could read and pick out what she was most interested in seeing. We crafted the itinerary from there. 

• Go during the week. It's okay to miss school for this. It will still be really crowded but not as bad as the weekends in NYC during December.
• The Northwest Arkansas Regional Airport in Bentonville flies directly to LaGuardia. Prices are very reasonable, too.
• Buy tickets in advance for your shows and the Statue of Liberty. Leave everything else up in the air so you can be flexible with how much your child can really handle in one day. Sensory overload is a real thing.
• I gave Lucy an old phone so she could take as many pictures as she wanted. Pigeons, squirrels and street performers were her most photographed subjects. 
• Just listen to the observations. Kids see, hear and smell things that we take for granted.
• Pick a window seat on the left side of the airplane so you can see the city from the air as you arrive. It's breathtaking.
• Get a room with a kitchen. Our small kitchen helped cut down on eating out every meal. 
• We were anxious to get to our hotel but you want to be intentional about how you get there. Taking the tunnel might be the fastest. But if this is your first time then you want to make a good first impression, and that means you need to ask your driver to take one of the bridges into the city. For us it was the Robert F. Kennedy Bridge.