Dishes
Crab Cakes Benedict
These seven dishes or drinks have passed our taste buds and made us rave. They are ranked by level of yumminess.
Feb 2015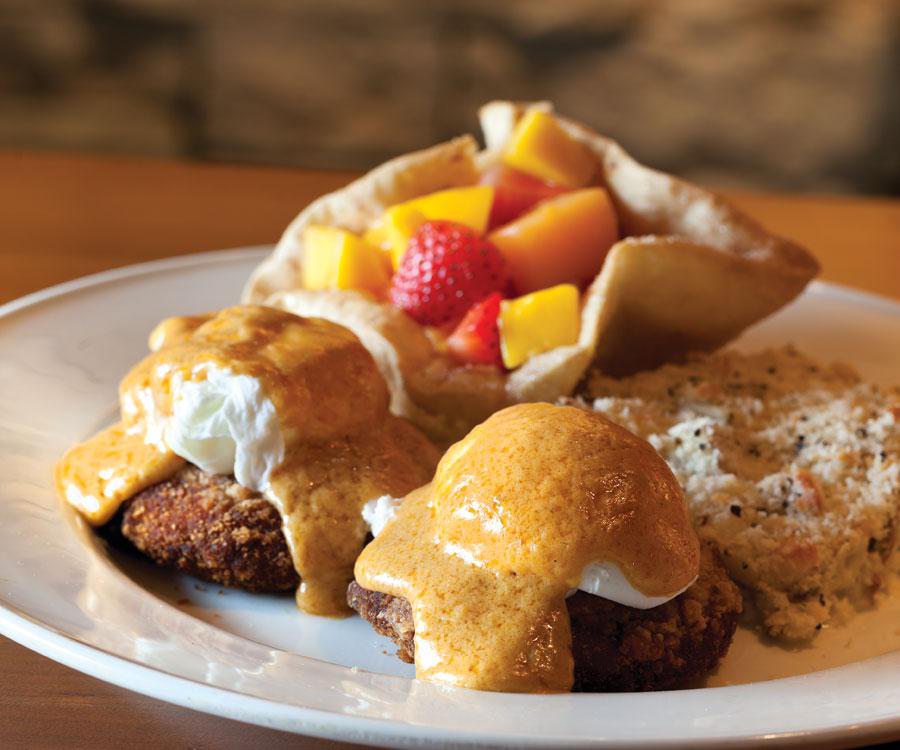 1. A yummy take on a brunch classic, we love the Crab Cakes Benedict form Cantina Laredo (4109 S. National Ave., Springfield, 417-881-7200; 1001 Branson Landing Blvd., Branson, 417-334-6062). Poached eggs are served on crab cakes with a chipotle-wine hollandaise sauce.
2. We tried the beef brisket from City Butcher & Barbecue (3650 S. Campbell Ave., Springfield, 417-720-1113) and it kind of blew our minds. Get there early to make sure you can snag a bite before it runs out.
3. We've been eying the Gourmet Jungle Burger from Drunken Monkey Bar & Grill (1816 W. Division St., Springfield, 417-862-0809).  It's a big burger patty topped with melted Gorgonzola cheese, red onion and figs.  
4. A new tasty dish in town is the Chicken Para Rayos from Café Cusco (234 E. Commercial St., Springfield, 417-868-8088). It comes with grilled chicken, garlic rice, yellow pepper cream sauce, sautéed roma tomatoes, spinach, shrimp and pineapple.
5. Need a winter indulgence? Order the baked potato soup from The Fork & Spoon (at Knights of Columbus, 2340 W. Grand St., Springfield, 417-737-2821).
6. Did you know you can get churros at Tortilleria Perches (1601 W. Sunshine St., Springfield, 417-864-8195)? You can, and they are a true treat.
7. Take a break from boring nachos, and order the Christy B from Metropolitan Grill (2931 E. Battlefield, Springfield, 417-889-4951). They are made with blackened tuna and feta cheese, taking them up a few tasty notches.