5 Best Beer Cocktails
417-land bartenders are adding a frothy, hoppy twist to some of our favorite cocktails by adding beer to the mix.
By Ettie Berneking | Photos by Brandon Alms
Feb 2015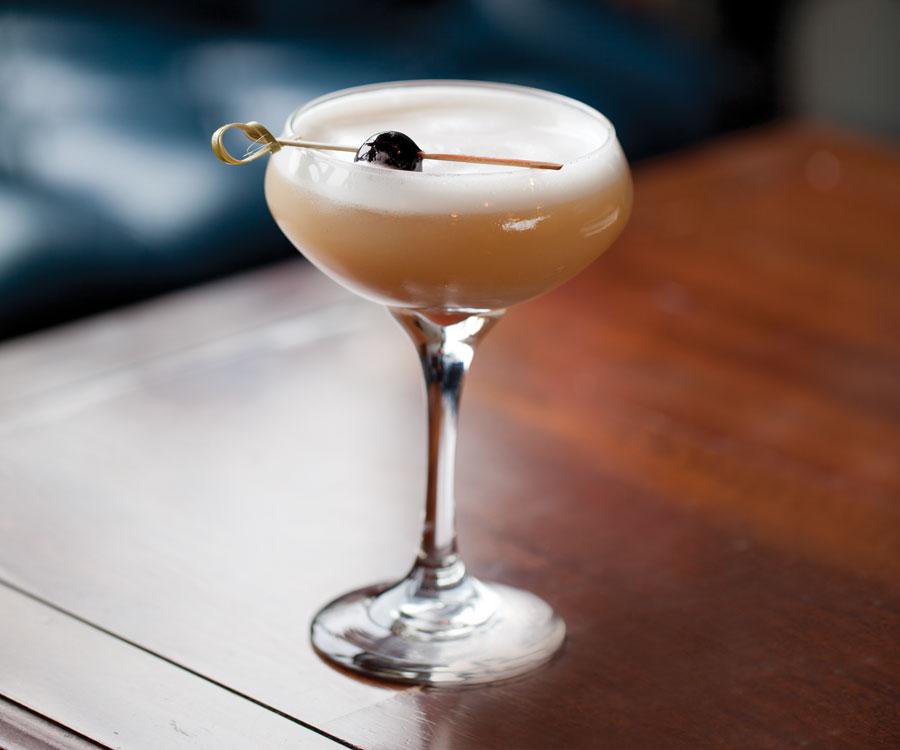 1. The Rogue Sour
$13; Barley, Wheat, and Rye Social House, 2144 E. Republic Rd., #B401, Springfield, 417-720-1498
What's Inside: Rye whiskey, lemon juice, house-made vanilla simple syrup, egg white and St. Louis Gueuze Lambic sour beer
First Gulp: Served in a coupe glass with a frothy head that coats your lips with silky, smooth deliciousness, this tincture heralds back to the glory days of the cocktail. The egg white adds a smoothness that helps each gulp of this perfectly sour concoction go down easy.
2. The Black and Brown
$5.50; Dublin's Pass, 2767 W. Republic Rd., Springfield, 417-877-7625; 317 Park Central East, Springfield, 417-862-7625; dublinspass.com
What's Inside: Guinness and Barq's rootbeer
First Gulp: Half the fun of sipping this slightly sweet and deliciously rich beverage is hashing out the physics involved. The thick Guinness and bubbly root beer remain separated, but the two flavors join with each gulp. If you can't get enough of the beer-tail surge, Dublin's has a drink menu dedicated to these brew mixtures.
3. Osterweis Mule
$7; Farmers Gastropub, 2620 S. Glenstone Ave., Springfield, 417-864-6994, farmersgastropub.com
What's Inside: lime juice, Schlafly's Lewis Osterweis & Sons Hard Ginger Beer, vodka, ice, lime wedge for garnish
First Gulp: The hard ginger beer tones down the sharp flavor found in the original cocktail, but its bubbly and rich body make this an instant win. You won't see this indulgence on the drink menu, so be sure to ask for it by name.
4. Wheat on Vacation
$8; Springfield Brewing Company, 305 S. Market Ave., Springfield, 417-832-8277, springfieldbrewingco.com
What's Inside: Walnut Street Wheat beer, Absolute Citron, orange liquor and orange juice
First Gulp: Served on the rocks and garnished with thick wedges of juicy orange, this fruity medley combines everything we love about wheat beer: punches of citrus flavors, a refreshingly light body and a golden hue that just makes us smile inside.
5. Bloody Molly
$7; Waxy O'Shea's Irish Pub, 235 Branson Landing Blvd., Branson, 417-348-1759, waxyosheas.com 
What's Inside: SKYY vodka, bloody Mary mix and a Guinness float
First Gulp: The float of Guinness adds smoothness to this tangy treat, and tones down the spice of the house-infused tomato-basil vodka. This firey vodka is layered with crushed pepper corn, cilantro, garlic, tomato, basil and jalapeños, so a refreshing gulp of the Guinness will do your tongue some good.