Style
How to Create Perfect Curls
We love those soft, natural curls you see everywhere right now, but let's be honest. When we try recreate this seemingly simple do at home, it ends up as a total do-not! To get the scoop on creating salon-perfect curls at home, we turned to Melanie Gibbs
By Ettie Berneking | Illustration by Heather Kane
Feb 2015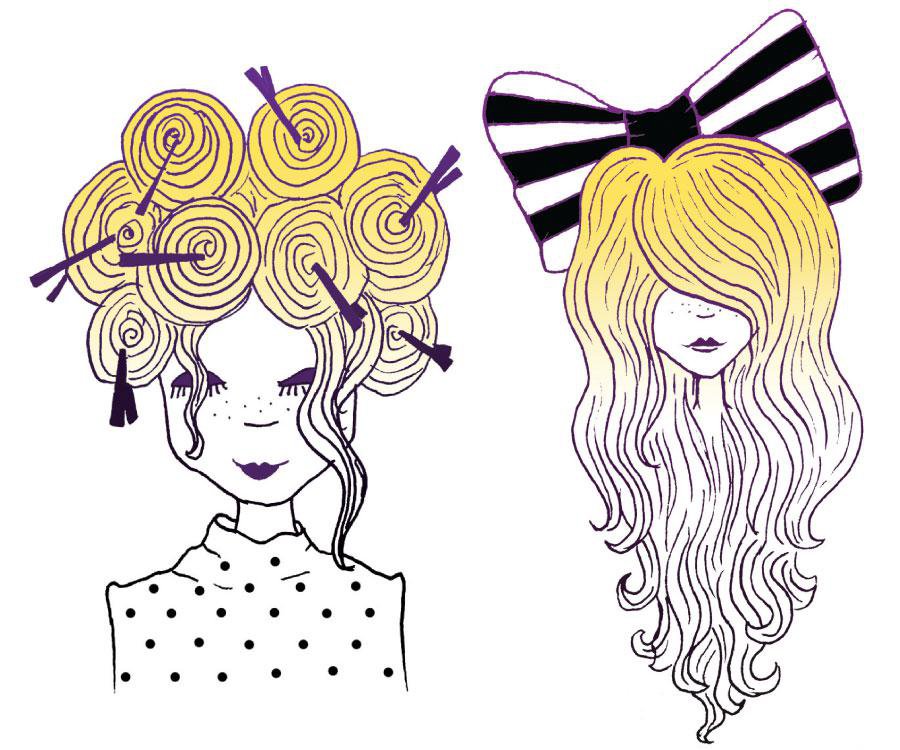 ​1. First things first. Know your curling iron or wand. If you're using a professional-grade iron, it will be hotter than one bought at Target. The hotter the iron, the less time you will want to keep it in contact with your hair. Too long on the iron, and it will burn. And if you have really fine hair, only hold the iron to your hair for a few seconds. 
2. Before you start curling, section your hair into three or four pieces working in layers from the bottom up. Pin everything else on top of your head, and curl the underneath layers first.
3. To create those sought-after soft waves, you should use a wand or a curling iron that has a one-inch barrel. Start curling each section of hair away from your face. Curling the hair away from your face gives you a softer and more natural look. Wrap your hair starting at the middle of the shaft and then keep wrapping the hair to get a more even curl. (If you want tighter curls, use less hair in each section and vice versa if you want looser curls.) When you're finished with that section, secure that curl with a clip so it's out of the way and has time to set. Letting the curls cool while pinned up will help them hold their shape during the day.
4. If your hair is hard to curl or doesn't hold wave well, use a light hair spray right after the hair is in the curler.
5. Once you've curled every section, run your fingers through your hair, and give your hair an all-over mist with light hair spray.