Spaces
Make Your Home Your Own
Devoting the time and energy to a project to transform the roof over your head can be strenuous—especially if you're a first-timer. To ease your remodel, Sam Butler, owner of ButlerBuilt Construction, shares a few tips and tricks.
By Peyson Shields
Feb 2016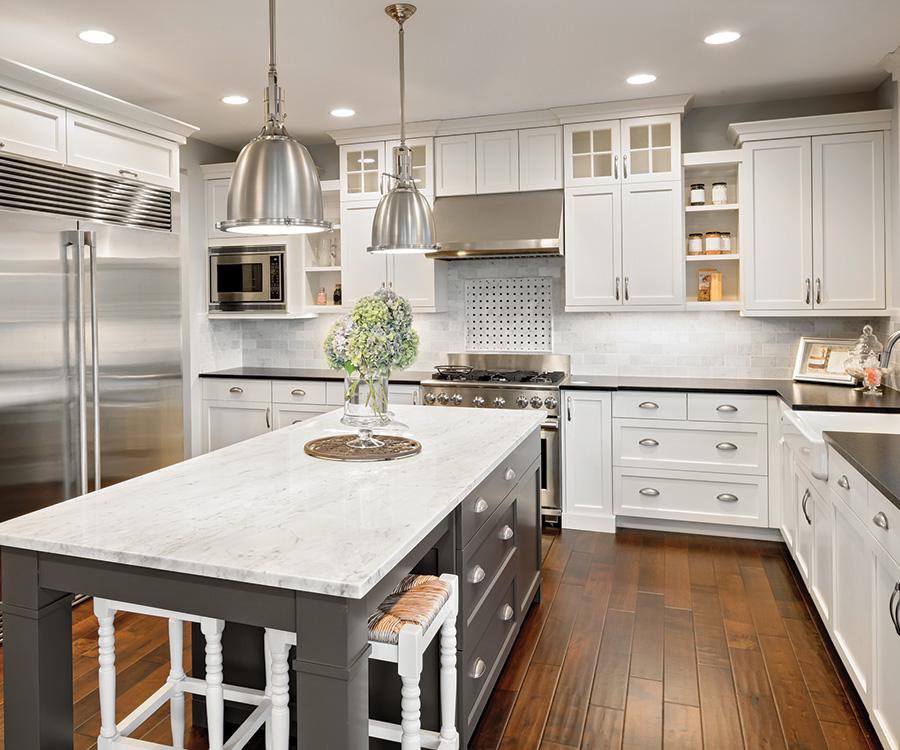 Deciding to remodel your home isn't only a mental task, it's a physical one, too. Changing everything from paint color to knocking out walls can take weeks, or even months, of labor. Figuring out the budget logistics and deciding what work you're going to tackle yourself are also huge decisions.


In Your Dreams
Sam Butler, owner of ButlerBuilt Construction,  suggests looking on websites like Pinterest and Houzz to find what style fits you best, and saving photos along the way. Doing your homework in advance allows a builder to work with you to determine your specific likes and dislikes. As soon as you think of remodeling, start searching for what you like. That style may evolve over time, but by doing research you can start to grasp what direction you want to go.
Tried and True
One of the most important parts of a remodel is finding a builder to help you facilitate your goals. Butler recommends asking friends and family who they suggest. Once you've narrowed down your search, the most important question to ask is whether your contractor or builder has workers' compensation liability insurance. Butler recommends having the builder's insurance company send you proof of their policy. In Missouri, it's not required that contractors carry it, and if they don't have it, you'll be the one held responsible if any accidents occur. Butler also says to check out the builder's work and make sure those working on the project together mesh. You can find design ideas at a local home show (info below), and you can look for builders and designers to help you take on the project of your dreams. 
Do Your Research
Budget is key when it comes to a big project. And more often than not, what you may want can exceed your price range. "Do a little leg work on finding materials yourself," says Butler. Builders will often have a few community connections, but their time can be limited when it comes to shopping for the best deal. Butler recommends looking for price cuts online, or seeing what local vendors will price match, in the place where change can add up most—fixtures. By taking the time to find the look you want for less, you can incorporate that style without breaking the bank. 
Reduce, Reuse, Repurpose
When it comes to remodeling your home, you're getting out with the old and in with new. Often, though, you can use the bones of what you currently have and revamp them into something that's perfect for your new space. Butler said refacing cabinets is a way to cut down on costs. He also said a common trick is painting a fresh coat of white paint over all of the golden oak trim that was popular in the late 80s. "Changing that trim can instantly update a room," says Butler.