Life
Explore the History of Ste. Genevieve
An ultimate destination for Missouri history buffs, Ste. Genevieve has charming, colonial vibes that take you back in time. Take a trip to explore Missouri's oldest town, first settled in the early 1700s.
Written by Sydni Moore | Photos by Jonathan Pollack, courtesy Audubon's by Chaumette, Crown Valley Winery, ASL Pewter Foundry
Feb 2017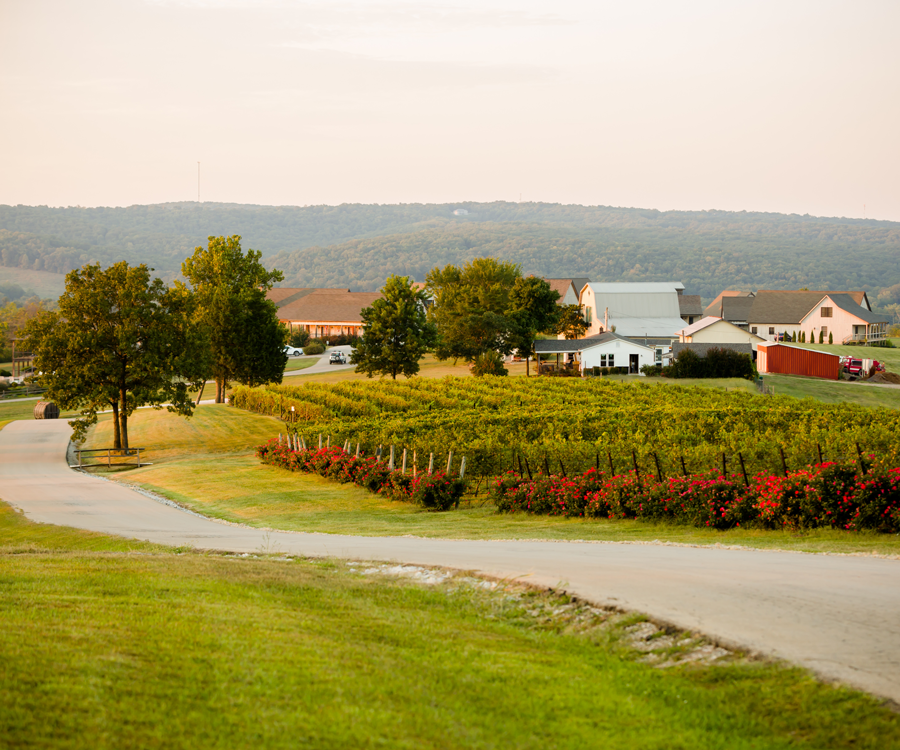 STAY: If you're planning on staying in Ste. Genevieve, plan on doing it right. This means waving goodbye to any commercial hotels. This town prides itself on its bed and breakfasts. Check into The Southern Hotel (146 Third St., Ste. Genevieve; 573-883-3493), which is more than 225 years old. Many, many years ago, tired travelers abandoned their boats along the nearby Mississippi River and looked forward to a night of hospitality at the hotel. Now, you should, too. 
EAT: Audubon's Grill & Bar (9 N. Main St., Ste. Genevieve; 573-883-2479) is the perfect dining spot. Dishes include shrimp and grits, pulled BBQ pork sandwiches and stuffed mushrooms. Don't forget to sample the wine at Chaumette Vineyard & Winery (24345 State Route WW, Ste. Genevieve; 573-747-1000). Later, stop by Cafe Rust (123 N. Main St., Ste. Genevieve; 573-608-5055) where you'll find pour-over coffee and Italian sodas that reenergize and refresh. Their homemade pastries are the treats you'll need to refuel. 
Fill your belly with down home favorites, like shrimp and grits, at Audubon's by Chaumette.
SIP: Set into the hills of Ste. Genevieve sits Crown Valley Winery (23589 State Route WW, Ste. Genevieve; 866-207-9463), which overlooks miles of gorgeous vineyards. Take a tour and have a taste, all for a decent price. You'll receive a tasting souvenir glass, too, which you'll need in your hotel room later on after having purchased a bottle or two. 
Farm to table is great, but vineyard to glass is even better at Crown Valley Winery vineyard.
SHOP: Ste. Genevieve features several crafty shops. Visit ASL Pewter Foundry (183 South Third St., Ste. Genevieve; 573-883-2095) for very pretty, high-quality pewter products like candlesticks and trays. European Entitlements (102 South Main St., Ste. Genevieve; 573-883-8233) sells products such as German porcelain, decorative French linens and Italian leather goods.
Take home handmade pewter items made by Thomas Hooper from ASL Pewter Foundry.