Life
Special Characters Deliver Hurts Donuts
What started as an innocent request from wife to husband turned viral this year as Hurts Donut experienced its best season yet in 2017. Take a peek behind the insanity of the chain's character deliveries.
By Jennifer Johnmeyer
Feb 2018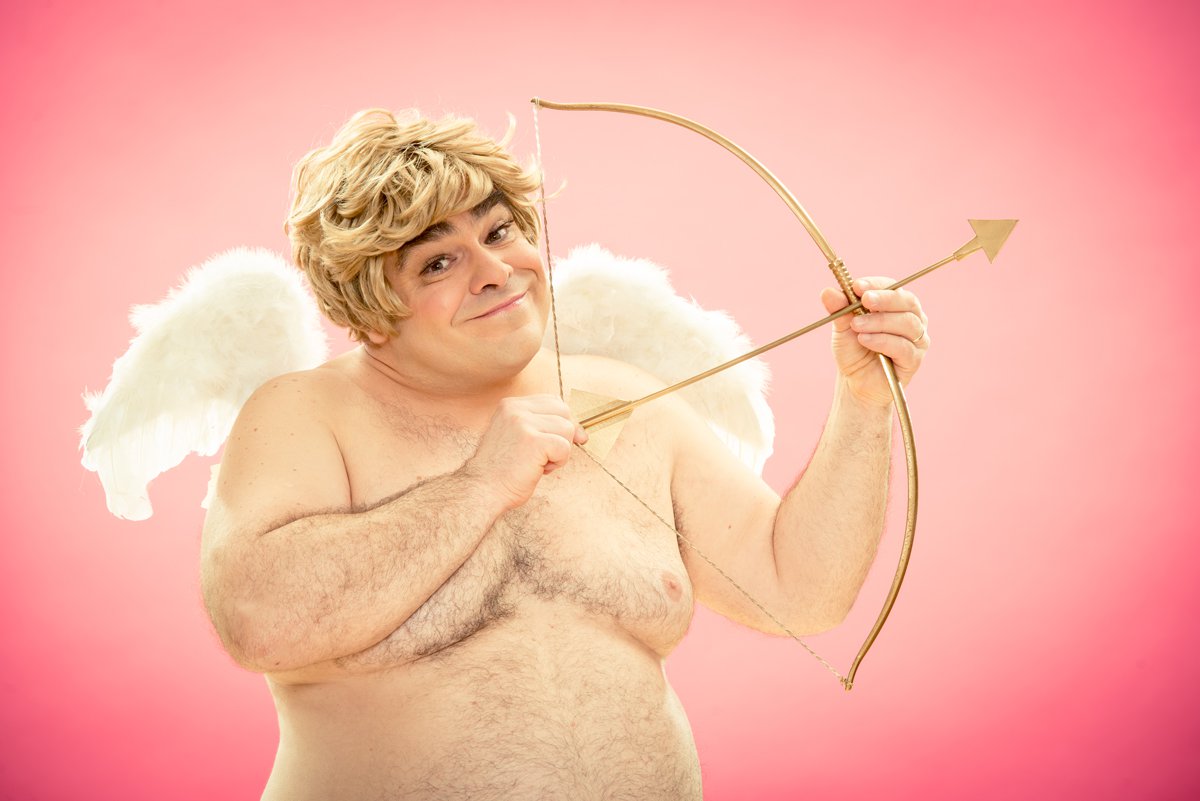 You don't have to love donuts, or even Valentine's Day, to know about the Hurts Donut Cupid deliveries. In fact, one could even argue that giving this gift is the perfect antithesis of the typical Valentine's Day grandeur—something so ridiculous that it could soften even the most heart-hardened recipient.
The great news is the donut character delivery doesn't float in only during the season of love. Delivery is available more than once a year. Although Cupid is tied to Valentine's Day deliveries, a decidedly creepier character option occurs around Halloween when Pennywise the Clown surfaces, complete with red balloons and a beep-beep horn.
Once only the stuff of local legend, the Hurts character delivery popularity has recently skyrocketed to a national level. Owner Kas Clegg is responsible for the costumed madness."Like any self-respecting 30-year-old woman, I asked my husband if I could dress up like Cupid in a diaper, wings and a Hurts Donut shirt," Clegg says. "He said no, so I started recruiting."
The promotion is modest, coming via the Hurts Facebook page about three to four weeks ahead of each character release. Clegg praises her costumed carriers as good sports who truly enjoy the opportunity to entertain Springfield for the holidays.
February's diapered Cupid is the original themed character, but it was the clown deliveries, in conjunction with the release of Stephen King's IT last September, that pushed the hype beyond 417-land. Timing, as they say, is everything. "Hurts has actually been doing clown deliveries for three years," Clegg says. "The IT release was just perfect for making this go viral. Last year was our busiest year for clown deliveries yet."
Hurts had a fantastic 2017, by any measure. The company was featured in media outlets ranging from People to Teen Vogue to CNN. Clegg says that she and Hurts co-owner, her husband, Tim, didn't take a second of their growing success for granted, and the two are "flattered beyond words" at the interest they have received from all over the United States, not only for donut deliveries but also for franchise opportunities.
417-368-0279
hurtsdonutco.com
1111 E. Republic Road, Springfield
320 Park Central West, Springfield