Recipes
417 Magazine Cooking Class With Avanzare Italian Dining
A vanzare Italian Dining's Chef Tony Garcia is ready to impress at this month's 417 Magazine Cooking Class with tasty recipes like apple salad with scallops, salmon caprese, filet with porcini mushroom sauce and flourless chocolate cake.
By Savannah Waszczuk Photos by Kevin 0'Riley
Jan 2013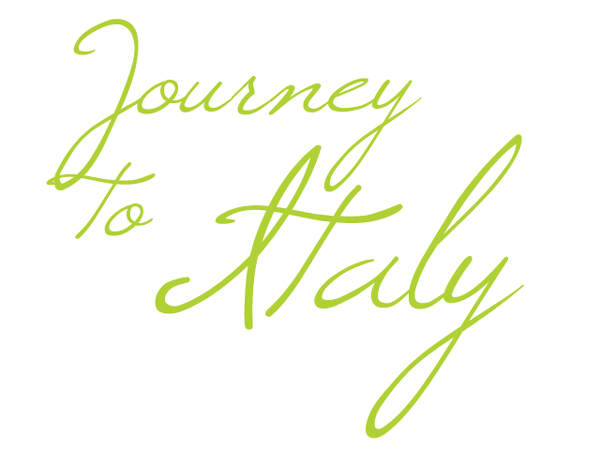 Sponsored by Missouri Beef Industry Council,
Calhoun Havens & Patterson at Merrill Lynch,
Metro Appliances & More.
Wine pairings provided by Macadoodles.
---
The 417 Magazine Cooking Class series highlights the best local chefs and their creations. On the following pages, you'll find recipes for the four-course dinner that Chef Tony Garcia of Avanzare Italian Dining will prepare January 15 at Metro Appliances & More. 
WHERE: Metro Appliances & More, 3252 N. Glenstone Ave., just north of I-44 in Springfield.
WHEN: 6 p.m.,  January 15
TICKETS: $60 per person. Tickets are limited to 20 people on a first-come, first-served basis. Ticket sales begin January 2 at 8 a.m. Contact Lauren Stalder at 417-883-7417 for details and tickets.   
Course 1
Apple Salad with toasted almonds, scallops, honey-herb vinaigrette and mixed greens.
Serves 6, pairs with Riondo prosecco.
For the vinaigrette:
¼ cup lemon juice
2 tablespoons honey
½ teaspoon Dijon mustard
1 clove garlic, minced
½ teaspoon parsley, minced
¼ teaspoon sea salt
¹/8 teaspoon freshly ground black pepper
¼ cup extra virgin olive oil
For the salad:
3 Granny Smith apples, cored and julienned
½ cup toasted almonds
6 cups mixed greens
18 scallops
To prepare the vinaigrette: Combine lemon juice, honey, mustard, garlic and parsley in a small bowl. Season with salt and pepper. Slowly whisk in the oil to emulsify. Let the vinaigrette rest at least 15 minutes, so the flavors infuse. Taste, and adjust seasoning if necessary. 
To prepare the salad: Place the apple, almonds and mixed greens in a large bowl. Drizzle with vinaigrette, and gently toss to coat. Heat 3 tablespoons olive oil in a pan to medium heat. Sauté scallops approximately a minute and a half on each side. Distribute salad evenly among six plates, and place three scallops on the side of each. Serve.  
Course 2
Salmon Caprese with fresh mozzarella and white balsamic vinegar.
Serves 4, pairs with Hanna sauvignon blanc
1 fresh ball of mozzarella, cut into four pieces
1 tomato, cut into 4 slices
Salt and freshly ground pepper to taste
1 tablespoon olive oil
3 tablespoons white balsamic vinegar
Half a handful of basil leaves
2 tablespoons pine nuts
For the salmon:
1½ pound salmon filet
Salt and fresh-ground pepper to taste
Basil, for garnish
To prepare: Slice the fresh mozzarella into four pieces. Divide among four deep plates. Slice the tomatoes, and divide among plates. Lightly season with salt and pepper. Mix olive oil and balsamic vinegar. Drizzle on the fresh tomato and mozzarella, and marinate. Place a basil leaf on top of each tomato. Grill the salmon three to four minutes on each side until it reaches a medium temperature. Cut in four, and arrange on top of the salads. Garnish with pine nuts, and serve. 
Course 3
Filet with porcini mushroom sauce
Serves 1, pairs with Il Poggione Rosso di Montalcino
For the filet:
1 tablespoon olive oil
4 sprigs fresh rosemary
Salt and pepper to taste
8-ounce filet mignon
For the porcini sauce:
1 tablespoon olive oil
1 clove garlic
½ cup porcini mushrooms, diced
½ cup white wine
1 tablespoon butter
To prepare filet: Combine olive oil with rosemary, salt and pepper. Marinate filet in the mixture overnight, or as long as possible before cooking. Sear filet in a hot pan for one minute on each side, then finish in a 375°F oven for 5 minutes, or to desired temperature. 
To prepare porcini sauce: Combine olive oil, garlic and diced porcini mushrooms in a skillet, and heat to medium. Add white wine, and reduce temperature for a few minutes. Add butter, and mix until you achieve a light consistency. To serve, spoon sauce on plate over filet.
Course 4
Chocolate Flourless Cake (Fondente) with ice cream and chocolate sauce
Serves 10, pairs with Adam Puchta signature port
For the fondente:
8 ounces chocolate chips
½ cup cocoa powder
½ pound unsalted butter
9 eggs, separated
½ cup sugar, separated, plus more for garnish
To prepare: To prepare pans, spray 10 ramekins or small pans with non-stick cooking spray, and sprinkle with sugar. Melt chocolate chips in a double boiler. Mix in cocoa powder. Add butter to chocolate, and let melt. In a separate bowl, mix egg yolks with 1/4 cup sugar. Combine chocolate mixture with egg yolks. In another bowl, whisk egg whites with 1/4 cup of sugar until the mixture gets a whip cream-like consistency. Add the egg white mixture to the chocolate. Divide mixture among pans, and bake in a 375°F oven for six minutes. Garnish with chocolate sauce or ice cream, and serve.