Give it a Shot
Missouri Spirits House founder Scott Shotts wants 417-land consumers to try his local brand.
By Harrison Keegan
Jan 2013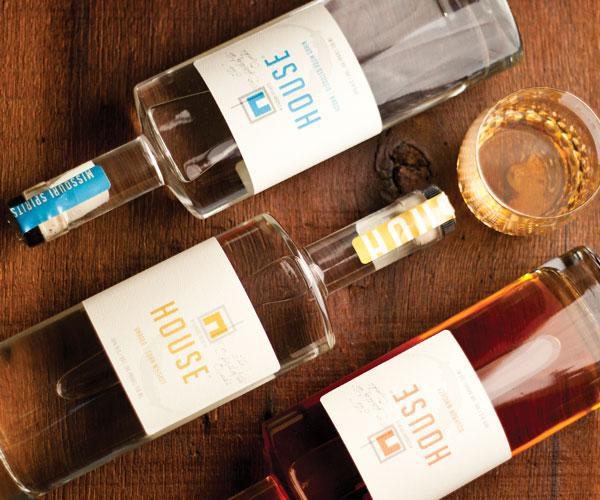 Maybe you're a Jack-and-Coke person, but when's the last time you sat down with Jack Daniels and asked him what he was currently working on?
Scott Shotts is on a mission to eliminate the disconnect between 417-land consumers and their spirits. A Missouri State graduate, Shotts wants to steer you away from the faceless national brands to try his alcohol: Missouri Spirits House.
"I would say community involvement is what makes us unique," Shotts says. "We're pretty heavily involved in local events, and we're doing tastings and getting out to bars and restaurants."
Shotts formerly worked in marketing for Budweiser and Copper Run Distillery, and since he had already been brewing beer in his home for years, getting into spirits seemed like a natural next step.
Missouri Spirits House (missourispiritshouse.com, 417-234-0510) began producing alcohol in 2012. The products are distributed by Wil Fischer. And on top of its local presence, Shotts says Missouri Spirits House has cracked the market in six other states. It's a lot of growth for a company that only employs five people. "I'm there seven days a week keeping up with production," Shotts says.
Missouri Spirits House produces a 36-month-old bourbon, a vodka that is six times distilled and three times filtered and an unaged corn whiskey. All of the products are hand-produced, hand-bottled and hand-labeled, but prices are still comparable with national brands.
The 411
Missouri Spirits House products are available at Brown Derby, Walmart, all major grocery stores in 417-land and at more than 50 local bars and restaurants.