Where to Stay
The tree-lined streets and 19th century mansions make nearby Compton Heights an ideal setting for a quiet bed and breakfast. The Fleur-De-Lys Mansion (3500 Russell Blvd., St. Louis, 314-773-3500, thefleurdelys.com) pictured below is set in the middle of one of the city's historic sites and features four guest rooms. The 17-room home was designed in 1913.
Casa Magnolia (4171 Magnolia Ave., St. Louis, 314-664-8702, casamagnoliabandb.com) is another great B & B option. With its iconic red-brick architecture and view of Tower Grove Park, this Victorian home is in the middle of all the Shaw Neighborhood excitement. You can walk through the park or stroll over to the Missouri Botanical Garden.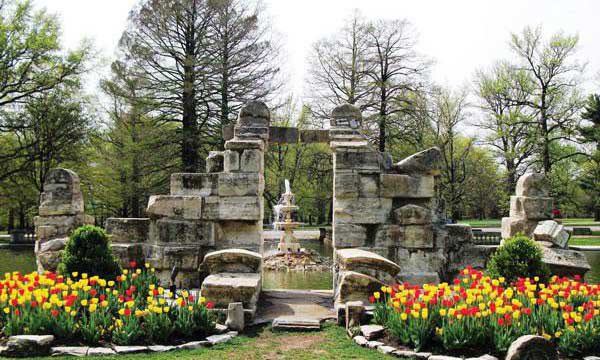 What to Do
A walk through Tower Grove Park (top right) is always a good way to unwind from a busy week, and when there's snow on the ground, the park and its towering trees are transformed into a winter wonderland. Check out the myriad colorful gazebos that were erected to celebrate the formal opening of the park in 1872. 
To keep warm, grab a cup of peppermint hot chocolate from MoKaBe's Coffeehouse (3606 Arsenal, St. Louis, 314-865-2009, mokabes-coffehouse.squarespace.com). This two-story café serves a terrific vegetarian Sunday brunch if you're looking for a good people-watching spot from which to eat your tofu scramble.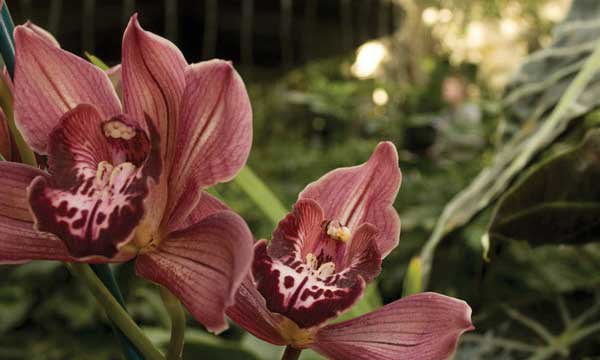 Where to Explore
The annual Orchid Show (above) at the Missouri Botanical Garden (4344 Shaw Blvd., St. Louis, 314-577-5100, missouribotanicalgarden.org) is a once-a-year chance to see the garden's breathtaking collection of orchids. Some 500 winter-blooming orchids take over Orthwein Floral Display Hall and are arranged to fit with the year's theme. While Jack Frost is still around, the show is a great way to enjoy some greenery without braving the winter chill. This year's theme transports visitors to Madagascar, where they can wander through a tropical rainforest with waterfalls and bamboo huts.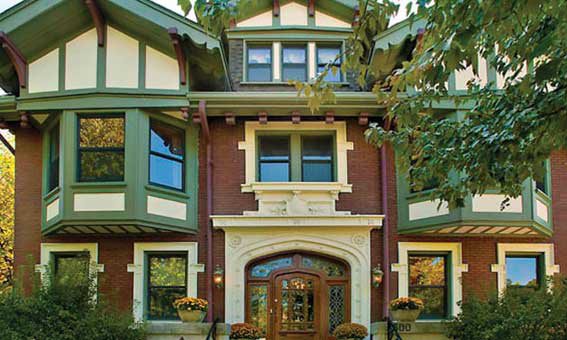 Where to Eat
Enjoy brunch at Café Madeleine (above right) at the Piper Palm House (4256 Magnolia Ave., St. Louis, 314-771-4465, cafemadeleinestl.com). This is a relaxing way to wrap up your mini-vacay while taking in the beauty of the lily pond in Tower Grove Park.
One thing St. Louis is not short on is neighborhood bars, but finding a quality dive is no easy task. Luckily, The Royale Food & Spirits (3132 S. Kingshighway, St. Louis, 314-772-3600, theroyale.com) is a definite ringer. This small eatery and pub is just a short jaunt from Tower Grove Park, and the menu is full of beefed-up  bar food like brisket tacos.
Sasha's Wine Bar (4069 Shaw Blvd., St. Louis, 314-771-7174, sashaswinebar.com) offers a wide selection of wines and some scrumptious eats like crab cakes, cheese plates and savory crepes. 


Where to Shop
It might be cold outside, but that doesn't mean you can't start planning what your garden will look like. Gringo Jones Imports (4470 Shaw Blvd., St. Louis, 314-664-1666) is a gardener's candy land, packed from floor to ceiling with trinkets and goodies—some garden-related, some not so much. Outside the shop are rows of ceramic, metal and concrete statues and fountains.
Winter is a wonderful time to curl up with a good book, and Dunaway Books (3111 S. Grand Ave., St. Louis, 314-771-7150, dunawaybooks.com) has three stories crammed with rare, used and out-of-print texts just waiting to be flipped through. A few chairs are tucked in among the rows of books and offer quiet getaways for a little lit shopping.