Life
Minerva Candy Company Reopens in Webb City
After being shuttered for nearly seven years, the once-beloved Minerva Candy Company has opened its doors again in Webb City with the help of candy man Tom Hamsher.
By Ettie Berneking
Jan 2014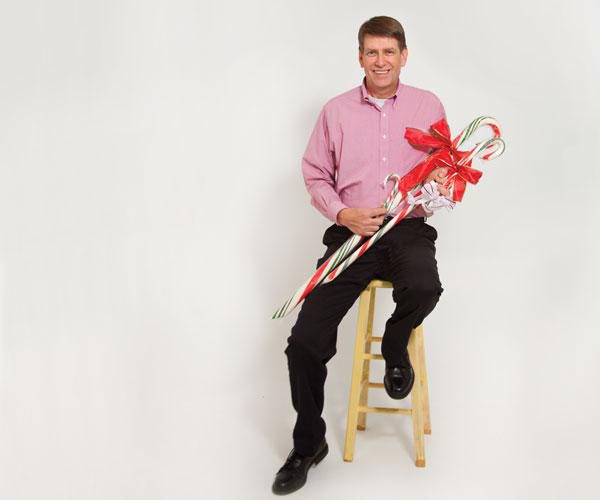 Back in the '90s, if you had a hankering for hard candy you went to one place—the Minerva Candy Company (12 S. Main St., Webb City, 417-717-0042, minervacandy.com). Located in downtown Webb City, Minerva Candy Company was a bustling hotspot. The store first opened in 1913 under the watchful eyes of the Mallos family who turned their small storefront into a nationally known candy emporium. Their kitchens churned out glistening hard candies of all sorts, and each Easter Minerva Candy Company sold giant Easter eggs the size of footballs. But probably its best known sugary treats were the larger-than-life candy canes that at 2 and 3 feet tall towered over the other sweets. 
After nearly a century of business, Minerva Candy Company closed its doors in 2005. For seven years, the shop sat vacant. Then in 2012, Tom Hamsher and his wife decided to buy the building and revive Minerva Candy Company. 
Hamsher had spent many afternoons peering over that renowned candy counter when he was a kid growing up in Carterville just outside of Webb City. After buying the candy company, he worked for 15 months to restore the old building to its former glory. He turned the connecting building into a cozy lunch spot, added an ice cream counter and an espresso bar and switched on the power in the Minerva candy kitchen. With no prior experience making candy, Hamsher brought in the Mallos family to teach him everything he would need to know.  
With the help of the Mallos family and Hamsher's unyielding sweet tooth, Minerva Candy Company is once again churning out chocolate-covered peanuts, toffee, peanut brittle, fudge, hard candies and candy canes.