Drinks
Mediterranean Manhattan
Nicola's puts a sweet, fruity twist on this classic cocktail that pairs perfectly with an indulgent dinner.
By Rose Marthis | Photo by Kevin O'Riley
Jan 2015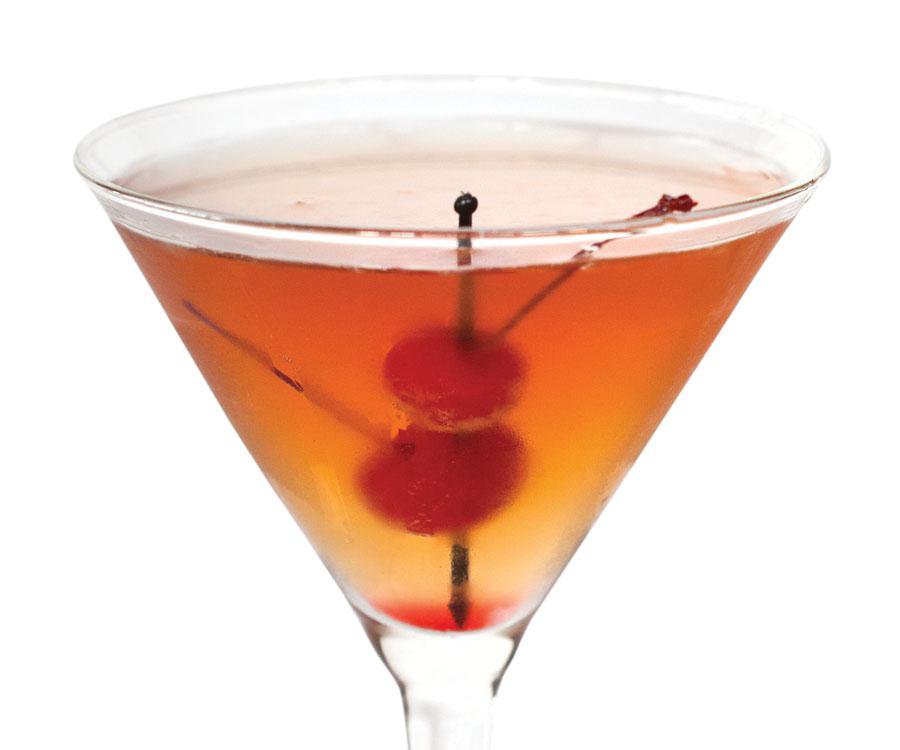 In a restaurant with a menu full of sophistication, I needed a sophisticated drink to match the fancy dinner date I was on. Enter the Mediterranean Manhattan from Nicola's Ristorante (3631 E. Sunshine St., Springfield, 417-886-3700, nicolasristorante.com), a mixture of Woodford Reserve bourbon, Tuaca vanilla citrus liqueur, lemon juice and simple syrup. The drink's caramel brown color with faint pink undertones reflects the intimate lighting of the dining room. The taste makes a smooth transition in your mouth from sweetened lemon juice and Tuaca to the strong flavor of bourbon when it rolls down the throat and back to a sweet aftertaste. The sour punch of the lemon juice complements the Woodford Reserve without overpowering it. This and the simple syrup pull away from the whiskey-dominated flavor of a typical Manhattan to deliver a smoother finish.